The La Crosse Region is known for its foodie delights and one can't forget about the most important meal of the day – breakfast! With classic coffee stops to family restaurants and unique 80's themed venues, there is a breakfast option suitable for all! Check out these egg-ceptional highlights curated for your breakfast pleasure!
Breakfast Stops in the Region
Oma
Oma is "your neighborhood coffee cafe," located on the corner of Garland and Leonard Street in West Salem, WI. The unique cafe offers baked goods, made in-house, and specializes in sourdough. With bagels boiled before they are baked and offering specialty cream cheese options, it is no wonder that bagels are their top sellers! All breakfast items are made to order and can be conveniently picked up through their drive-through. Breakfast Menu >
Some of Oma's Menu Highlights:
Breakfast & Lunch: Sweet or savory? The breakfast choice is up to you with options ranging from crepes to breakfast sandwiches, steel-cut oats to avocado toast. Missed breakfast? Oma is open for lunch offering salads, wraps made with the freshest ingredients.
Drinks: Oma offers seven different styles of smoothies made with real, frozen juice and yogurt. Don't forget to add protein powder if you fancy!
The cafe also offers a plethora of coffee, espresso, and tea options to start the day off right and savor all morning long.
The Breakfast Club & Pub
The Breakfast Club and Pub features an atmosphere without equal. Designed with 80's themed music and John Hughes movie inspiration, the restaurant serves breakfast, classic tot-dishes, burgers, sandwiches, and more! Conveniently located in Downtown La Crosse, it's known as an egg-citing spot to visit. Breakfast Menu >
Some of Breakfast Club's Menu Highlights:
Fun Menu Options: The Breakfast Club & Pub features "Breakfast Grubs" of traditional meat & egg breakfasts, "Some Kind of Wonderful" omelet options, "Planes, Trains & Eggwiches" convenient breakfast sammies, and "Uncle Buck's Griddle" sweets of pancakes, waffles, and french toast!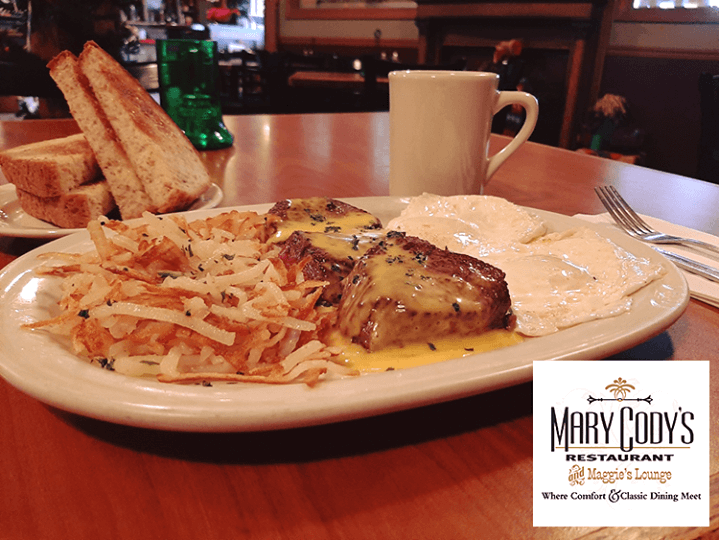 Mary Cody's Restaurant
Where Comfort and Classic Dining Meet! Serving mouth-watering meals all day, Mary Cody's menu features foods made of high-quality, seasonal ingredients prepared in innovative ways. Located in Onalaska, WI within walking distance of Great River Landing, this restaurant is a must-visit spot to start your morning off right! Breakfast Menu >
Some of Mary Cody's Menu Highlights:
New, Specialty Breakfast Option: Noted as a huge hit with customers, Mary Cody's now features a Steak Breakfast Special every Saturday and Sunday! The meal is comprised of tender steak medallions topped with hollandaise sauce, breakfast potatoes, and a choice of eggs and toast.
Breakfast Menu: This cozy restaurant offers breakfast options daily with classic egg specialties and biscuits and gravy to signature egg skillets, old-fashioned oats, and pancakes. P.S. You can order a tasty, Organic Bloody Mary or Mimosa to partner with your meal!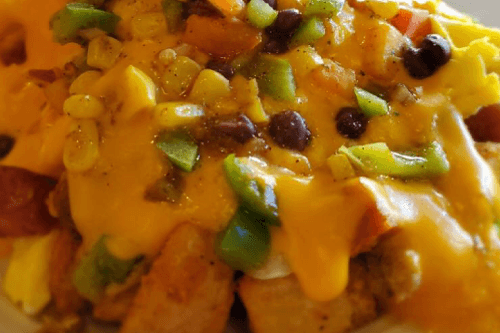 Fayze's
"Located right in the heart of Historic Downtown La Crosse, Fayze's has created a tradition of mouthwatering recipes and flavors to suit any style." From breakfast options through dinner, Fayze's Restaurant and Bakery offers a comfortable, casual, family atmosphere. Don't forget you can order your favorite breakfast cocktails from their full-service bar. Breakfast Menu >
Some of Fayze's Menu Highlights:
Breakfast Specialties: Kick your breakfast cravings with masterful meals from egg-ceptional classics, steak & eggs, and outstanding omelets to sweet cinnamon french toast and signature Belgian waffles. The famous La Crosse restaurant offers unique items such as gyro omelets, bacon florentine benedict, and homemade corned beef hash as well!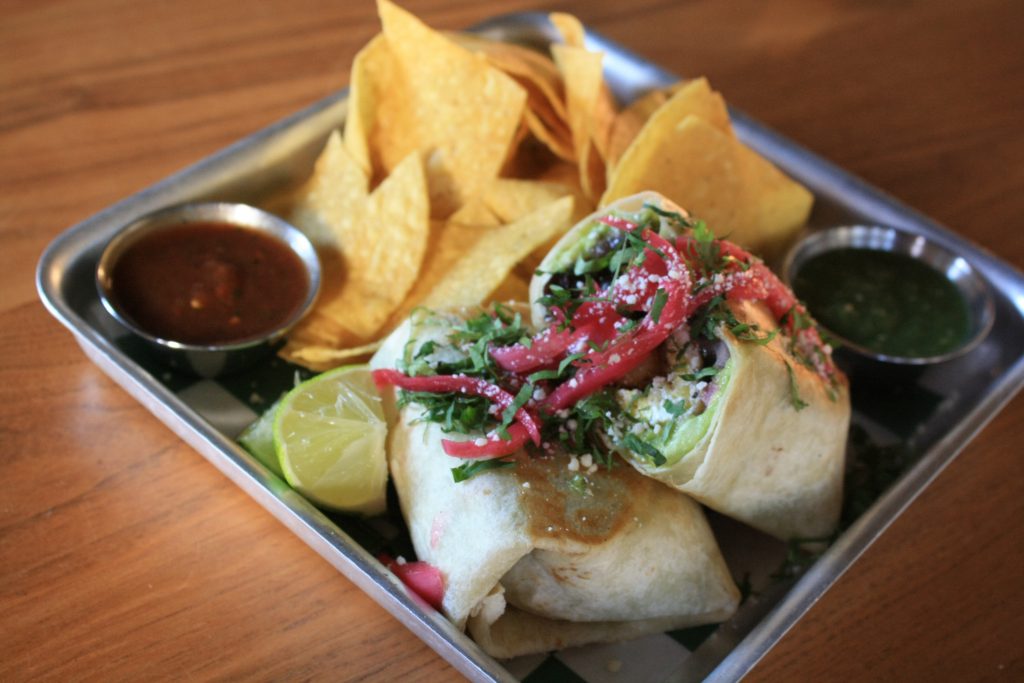 La Crosse Distilling Co.
Nestled in Historic Downtown La Crosse, La Crosse Distilling Co. was created to capture the heart and glory of the Driftless Region while producing handcrafted field-to-glass spirits with an ambiance uniquely their own. The Distillery serves a one-of-a-kind brunch menu Saturday and Sunday from
11:00 am – 2:00 pm. Brunch Menu >
La Crosse Distilling Co. Menu Highlights:
Huevos Rancheros Verdes: This legendary meal is comprised of two Green Pastures Farm sunny-side-up eggs, black beans, salsa verde, pico de gallo, pickled red onions, and cotija cheese served on white corn tortillas.
Brunch Burrito: Enjoy this breakfast burrito containing Green Pastures Farm scrambled eggs, Driftless Organics gem potatoes, black beans, avocado, chihuahua cheese, and pickled red onions served with cumin-lime dusted corn tortilla chips, salsa pasilla and salsa verde… Um, yum!