Treat Yourself!
When you're ready to kick-start on your morning or afternoon, coffee, tea's and baked goods are a must! Get ready to check out a few* of the La Crosse Region's favorite brew-stops!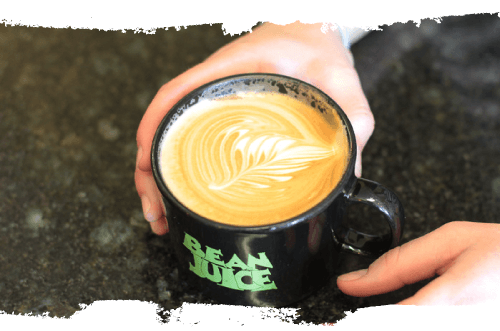 Bean Juice
A family-owned, local business, Bean Juice has welcomed "coffee addicts" in the La Crosse Region for 17 years! With freshly brewed coffees and baked goods from Meringue Bakery delivered daily, they offer a freshness and quality uniquely their own. Taste their full-flavored coffee on 19th Street South in La Crosse, Wisconsin.
The Bistro
Eat, drink and connect while enjoying the panoramic views of the Mississippi River at The Bistro, located within the Courtyard by Marriott downtown hotel. With an outdoor patio and freshly prepared breakfasts, it is a special setting to enjoy when starting your day. Savor your mornings on Front Street South in La Crosse, Wisconsin.
Dim Sum Tea Shop
Dim Sum Tea shop is located in Downtown La Crosse, offering over 100 loose leaf teas, gifts, bubble tea, smoothies, and more to start your day! Enjoy the specialty, morning drinks and service? Well, you can purchase tea-ware and gifts to go and share the Chinese inspired experience with others!
The Breakfast Club & Pub
"Welcome to The Breakfast Club & Pub, where we love breakfast, 80's music, and John Hughes movies!" This setting is truly in a league of its own with 80's music and videos playing throughout the duration of your meal. Enjoy breakfast, coffee, or a Bloody Mary within the bright, unique, and upbeat environment. Conveniently located in Historic Downtown La Crosse on Main Street, you'll be throwing it back a few decades to make some new memories of your own.
Borgens Café
Since 2008, the Café has been welcoming guests to "gather at their table." Offering a variety of great food and renowned service in a family-friendly atmosphere, Borgens Café is truly a haven for all. With homemade breakfasts and classic comfort foods, you are sure to leave fully satisfied! Visit the small-town gem on Main Street South in Westby, Wisconsin.
The Parlour
Available to the Charmant's boutique hotel guests, The Parlour offers a luxury ambiance paired with pastries and artisanal coffee, espresso, tea, and hot chocolate. The hotel and Parlour provide comfortable seating and a view of Historic Downtown La Crosse, while conveniently located a block from Riverside Park along the Mississippi River.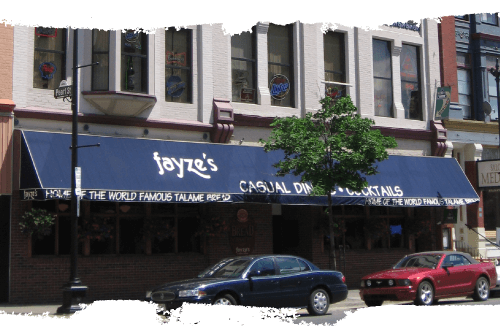 Fayze's
Found in the heart of Historic Downtown La Crosse on 4th and Pearl Street, this restaurant and bakery promote comfortable, casual breakfasts in an atmosphere ideal for catching up with your select entourage. Make sure to explore their famous, homemade bakery treats of massive cinnamon rolls, sourdough bread, Talame buns, and more! If you're looking for a La Crosse Region classic, Fayze's is a must stop.
Oma Café
With the mission to "fill you with the warmth of a grandma's love and the inspiration to take on your day," Oma Café is the perfect place to start your day. Family-owned in West Salem, Wisconsin, the café offers a wide array of espresso, homemade bakery goods, bagel sandwiches, and smoothies. The passionate owners strive to perfect the perfect brew for their guests to enjoy – make sure to swing by and try out their signature specials yourself!
If you love coffee a "latte," fix your coffee and breakfast cravings while enjoying unique settings and ambiances only found in the La Crosse Region.
*Please note that this list is not comprehensive of the entire Region's coffee and breakfast shops. In addition, due to these unique times, business hours and services may vary and be subject to change. For the latest updates on business information, please visit their website.