Walk Through The Heart of Wisconsin's Largest Amish Community
Shop and support local businesses at Down A Country Road
Down A Country Road Amish Gifts & Tours of rural Cashton started out as a single gift shop on the farm of Chuck and Kathy Kuderer and today, boasts a village of six gift shops with different themes and vibes. Your time visiting "The Amish Shop", will have you finding a wide array of products hand crafted by the Amish and other local artisans.
The Ultimate Craft Shopping Experience
Explore the six vibrant shops and shop from locally owned women businesses, the Amish, and other local artisans. Here you'll be able to purchase quilts, wall hangings, rugs, baskets, some furniture, wooden bowls, cookie cutters and a lot of Amish products such as, jam, jellies, noodles, honey, homemade candies, syrup and the like! Of course, don't forgot to stop at the Country Corner for some ice cream after a stroll through the luscious gardens.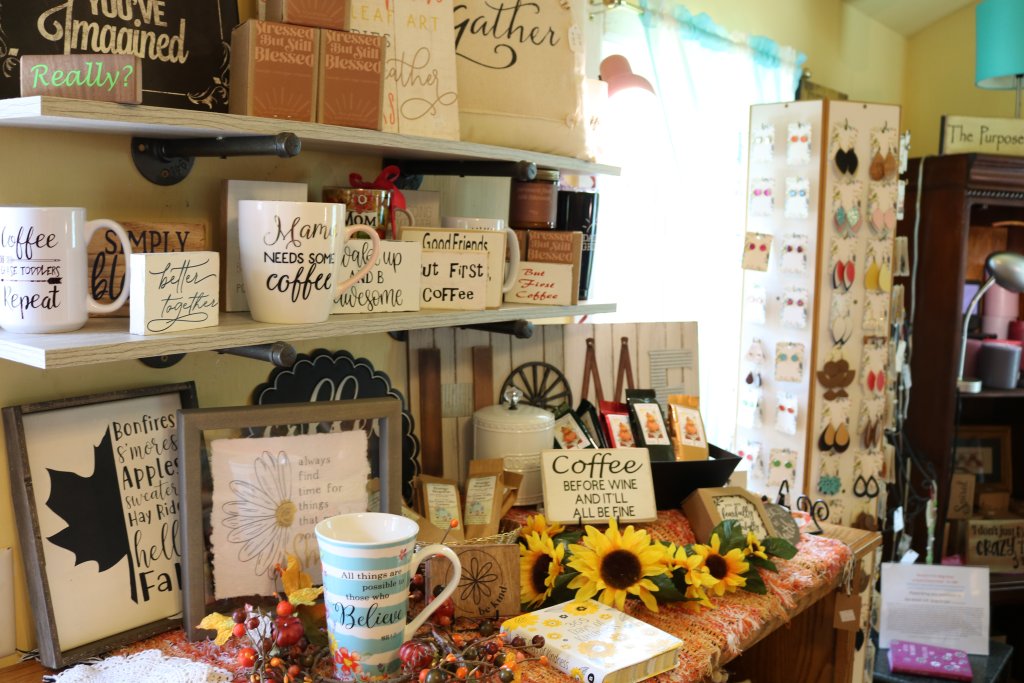 Special Features
This village is in the heart of Wisconsin's largest Amish community, making the crafts, food, experiences locally owned, grown, and shared! Down A Country Road is located in Cashton, WI, just a road-trip away from many larger cities, making it a great place for hiking, biking and overall a break from the hustle and bustle of city life. Take an afternoon here and you'll be happy you stopped as the area is located directly on a family farm. Each little shop on the property is named and themed differently, one for each niche or special gifts. Overall, a truly unique shopping experience!
Shop At Down A Country Road
Be sure to keep up with their calendar of events and visit during peak summer months. Down A Country Road is open from May 1st – End of October/Occasional Openings Until Christmas. Celebrate this fall at their Fall Harvest Festival falling on the first weekend in October. They will have between 35-40 hand crafted vendors on site with live music, food trucks and fun family-friendly activities!
Get a glimpse into Down A Country Road:
Support local businesses and visit Down A Country Road today!