Whether you're Irish or not, we can all feel lucky savoring the St. Patrick's Day flavors of the La Crosse Region! Treat your taste buds for this fun holiday with authentic dine-in or carry-out meals. Check out these venues to get festive and have a shamrockin' time!
St. Patrick's Day Restaurant Specials
La Crosse Distilling Co.
Nestled in Historic Downtown La Crosse, La Crosse Distilling Co. was created to capture the heart and glory of the Driftless Region while producing handcrafted field-to-glass spirits with an ambiance uniquely their own.
St. Patrick's Day Specials:
Shepherd's Pie: Savor this classic entre at La Crosse Distilling Co. made of braised beef, lamb, beef gravy, peas, carrots, and onions topped with mashed potatoes and cotija cheese. Served with Irish soda. Limited time offer! Valid through March 24.

Irish Coffee: Checkout the Distillery's take on Irish Coffee made with Downtown Toodeloo Rock and Rye, Beneath the Bark Chocolate Stout Demerara, Wonderstate Coffee, and whipped cream.
Learn More >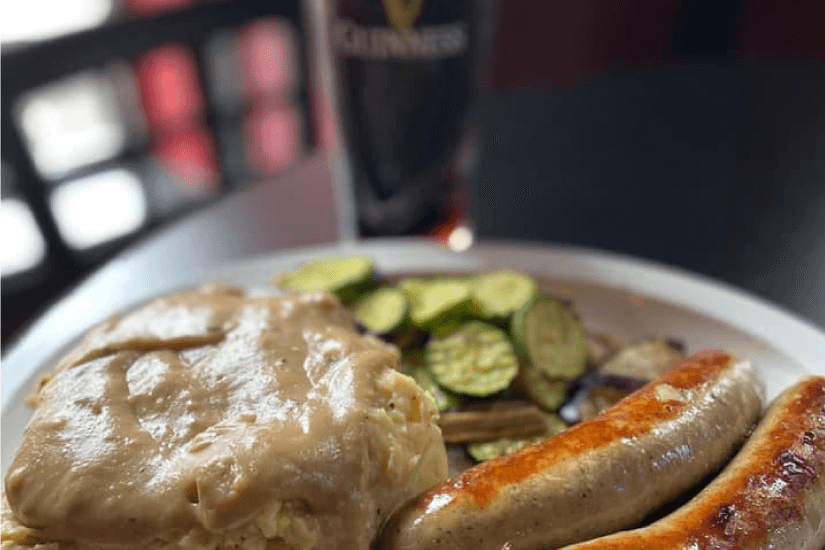 Dublin Square Irish Pub & Eatery
The culture and tradition of Irish pubs are alive and well in Downtown
La Crosse! Offering delicious dining options, unique drinks, and an authentic Irish pub experience, Dublin Square is a legendary destination in
the La Crosse Region.
St. Patrick's Day Specials:
Drink Features: Dublin Square hosts the largest Irish fare selection, Irish beer list, and Irish whiskey selection on the West side of Wisconsin!
Learn More >
Howie's on La Crosse
Famous as a historic La Crosse Bar and a regional landmark for decades, Howie's is the perfect gathering place for friends and families alike. Featuring a fun and casual atmosphere, the bar and restaurant offers gourmet burgers, signature sandwiches, and in-house smoked meats!
St. Patrick's Day Specials:
Guinness Bike Giveaway: Enter the giveaway March 8 – 17th! Ask your Howie's server or bartender on how to be entered to win the legendary Guinness Bike!
Drink Specials: Relish in the flavor of a $7 Guinness Tall on draft and $5 Tall Green Beer on draft and get festive at Howie's!
Learn More >
Mary Cody's Restaurant and Maggie's Lounge
Where Comfort and Classic Dining Meet! Serving mouth-watering meals all day, Mary Cody's menu features foods made of high-quality, seasonal ingredients prepared in innovative ways.
St. Patrick's Day Specials:
St. Patrick's Day "Q": Kick your Irish cravings with all the fixin's! Mary Cody's Corned Beef Brisket "Q" features corned beef in a smoky mustard sauce, mashed Irish potatoes, candied carrots, and Irish soda bread muffins. Featured Irish meal available for a limited time, March 17th, 4:00 – 7:00 pm only.
Live Music: Swing through for some Live Music on March 17th at 8:00 pm!
Learn More >
The Crow
Introducing the La Crosse Region's American Bourbon Bar! Voted 2015 & 2016's Best New Restaurant in La Crosse, The Crow maintains their reputation with excellent food, unique spirits, quality beer, and good ol' Wisconsin hospitality.
St. Patrick's Day Specials:
Specialty Ruben Sandwich: Enjoy this classic Irish sandwich served with your choice of a tasty side at The Crow!
Learn More >
Houghton's Jackson Street Pub
A La Crosse Region favorite for over 29 years, Houghton's Jackson Street Pub is Irish-themed and proudly serves the area with home-cooked food alongside impeccably friendly service.
St. Patrick's Day Specials:
Lunch (Served 11 am – 3 pm): Taste St. Patrick's Day in true form for lunch with Corned Beef and Cabbage, a Ruben Sandwich, a Tuna Salad Sandwich, a Chicken Salad Sandwich, Cod entrees, or a Fish Sandwich!
Dinner (Served 3 pm – close): Celebrate the holiday at Houghton's with a fine dinner of Corned Beef and Cabbage, Cod Entrees, Seared Beef Tips, or a Ruben Sandwich!
Learn More >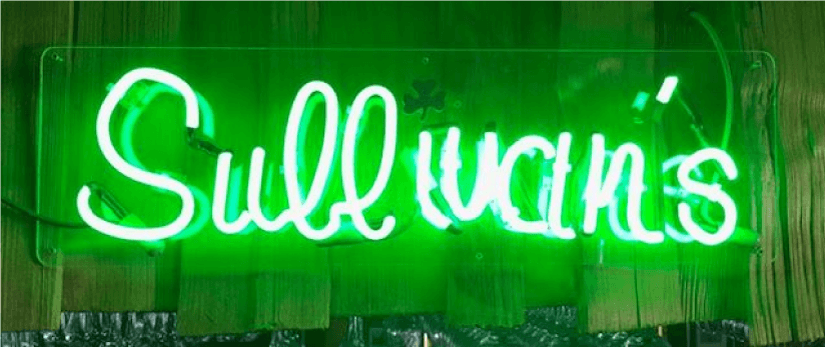 Sullivan's Supper Club
Serving along the Mississippi River since 1968, Sullivan's Supper Club has been considered one of the finest restaurants in the Trempealeau, WI area! Guests are sure to enjoy their scenic setting, excellent service, and delicious menu.
St. Patrick's Day Specials:
"Taste of Ireland" Dinner: This delicious dinner at Sullivan's bursts with tender slices of corned beef, steamed cabbage, baby carrots, whipped rutabagas, and specialty, Irish potatoes.
Irish Tips: Featured for a St. Patrick's Day celebration, enjoy grilled tenderloin tips with mushrooms and topped with a homemade Irish Whiskey gravy.
Carry-out Corned Beef Dinner for Two: This special dining option includes two corned beef dinners with garlic toast and dinner rolls!
Learn More >