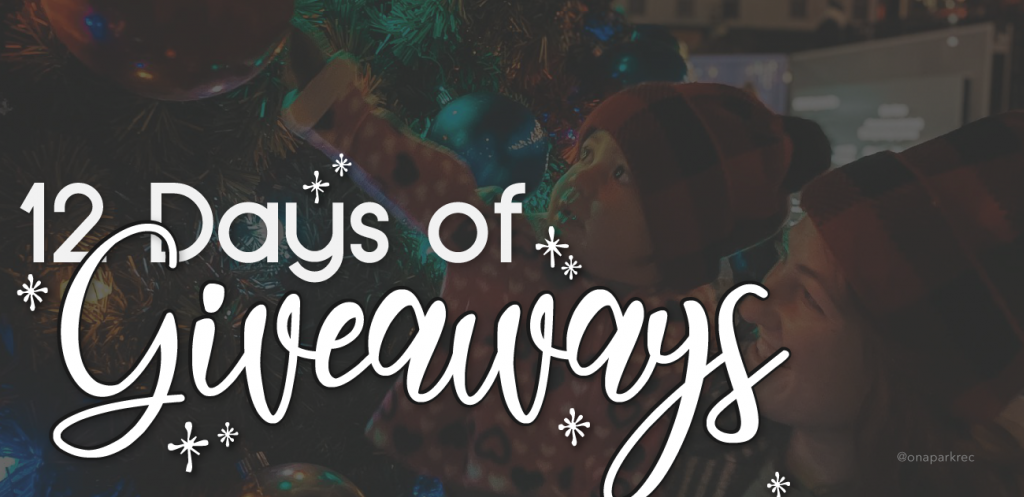 This December, Explore La Crosse partnered with special businesses to offer 12 Days of Giveaways to the amazing explorers who love our region!
Giveaways include Snow Much Fun Ski Passes and Tasty Tours to Date Nights, Treat Yourself Packages and more! Oh, and did we mention the Grand Prize Giveaway is a Cozy Overnight Stay Package?!
Sweepstakes: Entries Valid December 6th – December 21st, 2021
Each day we will draw for winners from the entire pool of contestants – so you only need to enter once! The drawing will take place at 3:30 pm daily and the winner will be contacted the following morning.*
Two Wings Giftcards
Howie's | Timeout Tavern
Welcome to unique flavors and spices to warm your insides this chilly season! Win $30 giftcards to both Timeout Tavern and Howies', famous for outstanding chicken wings. Not to mention a yummy $30 giftcard to Fayze's, and a $10 giftcard & gators to Finnottes!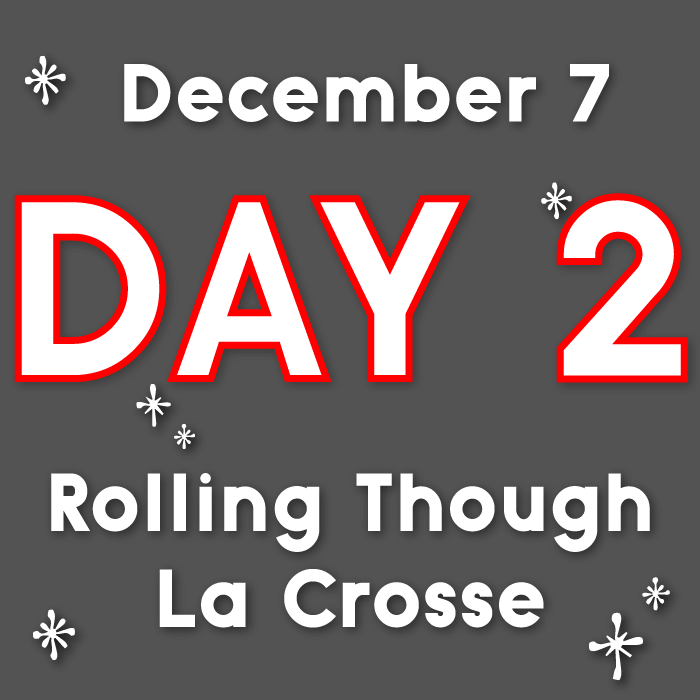 Bike Tour & Giftcard
Wrench and Roll Collective
Discover La Crosse by bicycle! Enjoy an hour ride with a variety of themes, perfectly customized to your adventure taste! Pick from a sculpture tour or brewery ride to a recreational ride to parks. Don't forget $30 Wrench & Roll AND $30 Fayze's giftcards.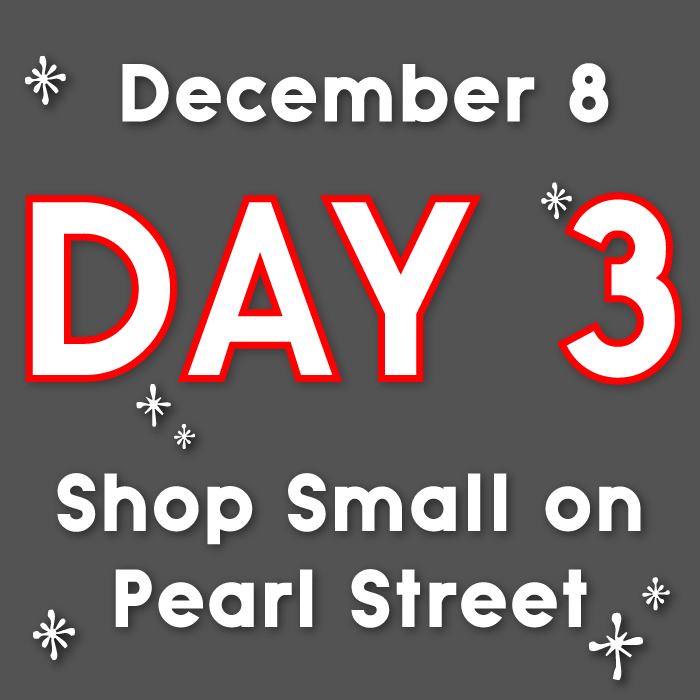 Pearl Street Giftcards
The Pearl Ice Cream | Drift Mercantile Co.
Pearl Street is famous in Downtown La Crosse and these gift cards are perfect for visiting some of the businesses on the block! Win a $25 giftcard to both The Pearl and Drift Mercantile Co., a $30 giftcard to Fayze's, and $10 +a bag of gators from Finnottes!
Trolley Pub & VIP Tix
Trolley Pub Tours | BTB Beer, Wine, & Cheese Fest
Get ready for some savory fun in the La Crosse Region! From a complimentary Trolley Pub Tour with friends to two VIP tickets to Between the Bluffs Beer, Wine & Cheese Festival, you're sure to make some BREW-tiful memories. Oh, and a $30 Fayze's giftcard!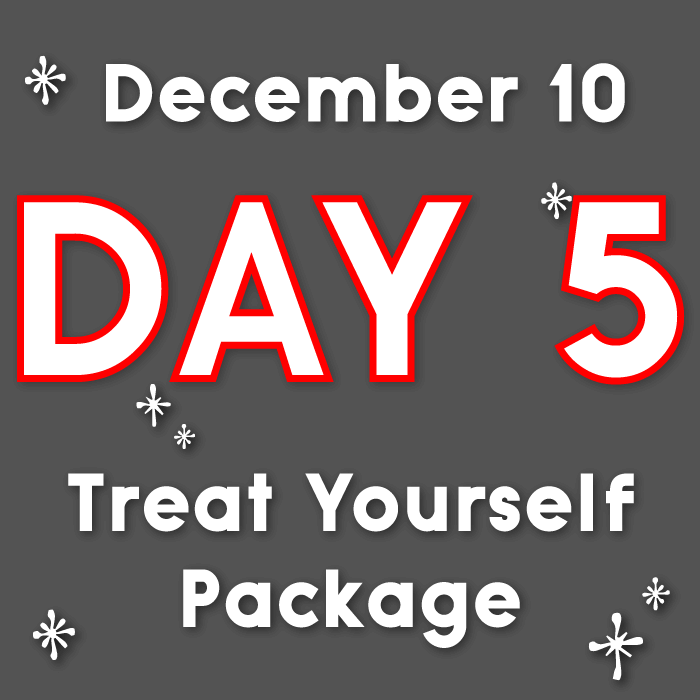 Beauty Items & Giftcard
Handmade Natural Beauty | Mainstream Boutique
'Tis the season for giving… but you can treat yourself too! With a Beauty Box from Handmade Natural Beauty and a $30 giftcard to Mainstream Boutique to a $30 Fayze's giftcard and $10 plus gators from Finnottes, you'll feel luxurious in no time!
Brewery & Wine Tasting
DnA Vintners | Pearl Street Brewery
The La Crosse Region hosts many breweries and wineries and this is your chance to cross two off your bucket list! Winning $20 to Pearl Street Brewery and $20 to DnA Vintners, this is a sampling tour to celebrate! Don't forget your $30 giftcard to Fayze's!
Trio Tree of Giftcards
The Charmant | The Waterfront | Schuby's
Who doesn't love a Holiday Tree…. let alone one stuffed with giftcards! The Giving Christmas Tree comes with a $40 giftcard to The Charmant, a $40 giftcard to the The Waterfront Restaurant, and a $20 giftcard to Schuby's Neighborhood Butcher!
Bowling & Food Passes
Features Sports Bar & Grill – West Salem
You can't "strike" out with this date night package! Hit up Features Sports Bar & Grill and enjoy two meals. The package also includes bowling passes for two at their alley. Roll into some fun! You'll also receive a Finnotte's $10 giftcard and a bag of gators!
Two Ski Hill Passes
Mt. La Crosse
It's a WINTER-ful season and you have to SKI the La Crosse Region to believe it! This package includes two ski passes to Mt. La Crosse, prime for some epic fun! You and your entourage can warm up with some comfort food at Fayze's ($30) afterward too!
Paddle Boat & Italian
La Crosse Queen | Il Luigi Italian
Romance is in the air with this datenight package! Start your date with sweets from Fayze's Bakery ($30 giftcard), enjoy two sightseeing cruise passes on the La Crosse Queen, and savor elaborate meals at Il Luigi Italian Cuisine ($40 giftcard).
Ice Fishing with a Guide
McCormick's River Guide Service
Don't think ICE about it! This package is a must for entering the Giveaways by sportsmen! Hit the ice with Mike McCormick, a local fishing guide, and catch some awesome memories. Follow it up with some warm food and drink with $60 to Fayze's!
Room Night & More!
Country Inn | Red Pines | Viterbo Fine Arts
The Grand Prize is a package to swoon for! Relish in the memories of an overnight stay at the Country Inn, a $50 giftcard to Red Pines Bar & Grill, $60 to Fayze's, and two tickets to Mads Tolling & The Mads Men showing at Viterbo University Fine Arts Center!
Thank You to the Prize Sponsors!
*If a contestant has already won one time, they cannot win again. Must be 21+ and live in the United States to enter and win. Drawings will take place December 7, 8, 9, 10, 13, 14, 15, 16, 17, 20, 21, 22, 2021 – the day following each valid Giveaway day.