Blogging on the River, Festivals, Food & Drink, French Island, Fun things to do in La Crosse, La Crosse Events, Sara Walters, West Salem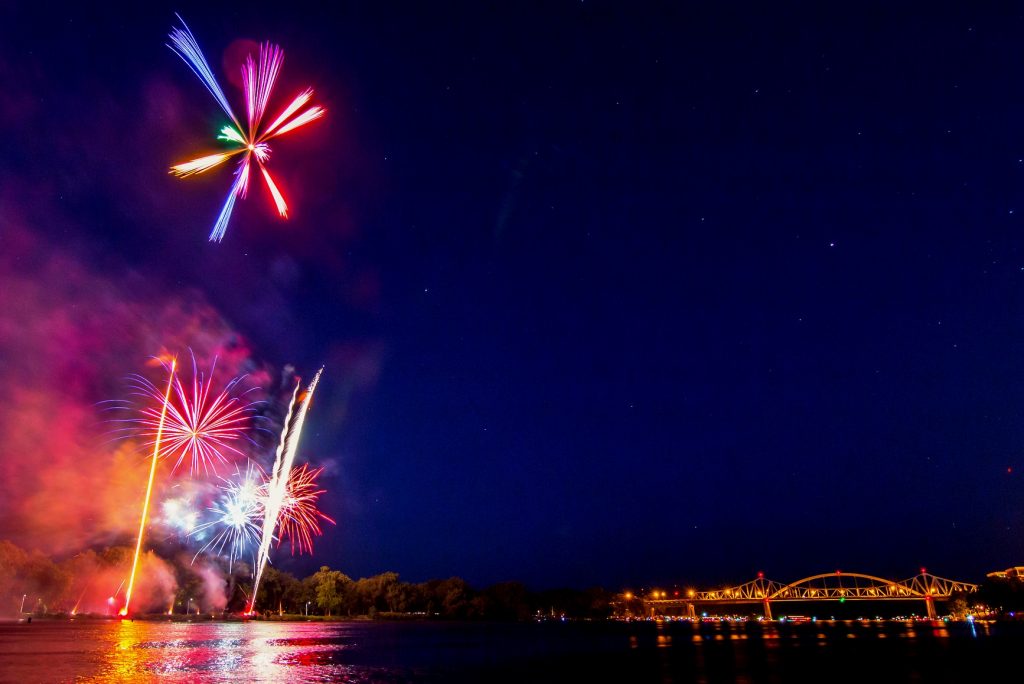 Ready to beat the heat this Fourth of July? These four spots feature all you'll need—food, drinks, water and plenty of fun.
Lake Neshonoc
Pack a lunch and put on your swimsuit! Neshonoc Swarthout Beach is a great family destination for the holiday. With a picnic shelter, a boat landing and of course, a beach, you'll be able to stay cool and keep the kiddos occupied. Interested in extending your stay? The nearby Neshonoc Lakeside Camping Resort is the perfect place to set up camp or rent a boat.
Riverside Park
Fourth of July is an exciting time of year in La Crosse. Not only is the Mississippi River overflowing with boaters, but the sky is also illuminated by the area's best fireworks display. Head down to Riverside Park with your blanket and family to enjoy the show, but be sure to come early, this is a popular event! It's also the week that La Crosse celebrates Riverfest, so the park is full of vendors, attractions, games and music. You'll find plenty of activities for all ages, all day long.
French Island
When you think of the 4th, do you think of adult beverages and boat cruises? If that's your idea of a holiday, head to French Island's river-themed bars for a guaranteed good time. Places like River Rats, Tom Sawyer's, Huck Finn's and Castaways cater to water traffic and feature delicious food and drink. Dock right next door and slip on your flip flops to join in the fun. Remember to always drive safely.
Black River
If you want a different water scene to explore, try out a few spots along the Black River. Head to Island Outdoors and rent kayaks or canoes for a day of paddling and fun. If relaxing in the shade with a tropical drink in your hand is more your style, try Shenanigan's Tiki Bar or Moxie's, both featuring some of the best Black River views in La Crosse.
Disclaimer: This is just my perspective on La Crosse County events, businesses and activities. I'm only one local opinion. Explore the rest of the site to learn more on those that I've missed.
Sara Walters
Writer
Sara Walters is a writer, mom and marketing professional. She lives in La Crescent, MN with her husband and two daughters, Caroline and Maggie. Visit Sara's website at creativecontentandconsulting.com.