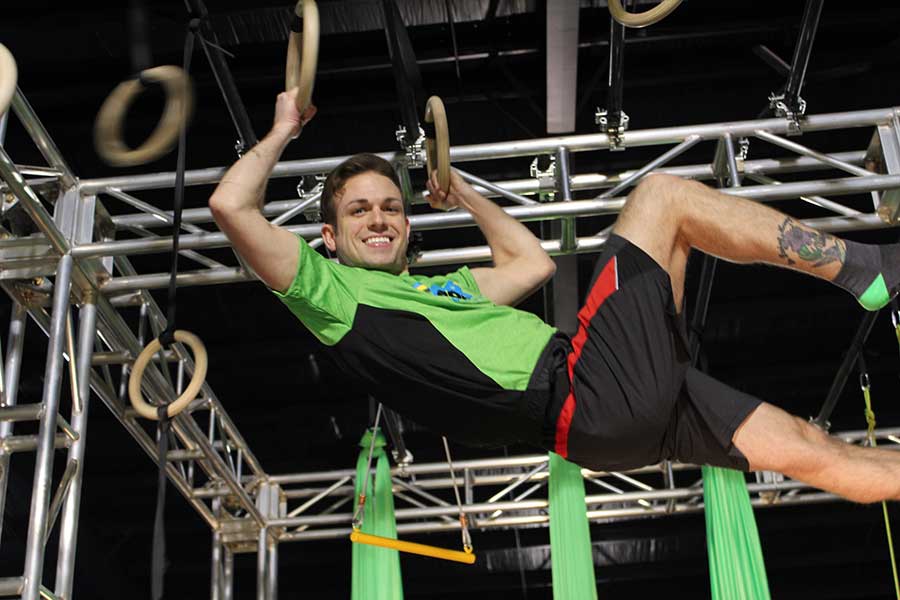 5 Cures for Cabin Fever
Are you done with winter? Us too.
Luckily, La Crosse County has an abundance of activities to help beat that cabin fever while we wait for the weather to warm up. Here are a few ideas to get you off the couch and back into the community.
Burn some energy
A relatively new addition to La Crosse, Jump Start Adventure Park offers indoor fun for all ages. This trampoline park allows you to channel your inner Ninja Warrior and jump to your heart's content. Try your hand (or foot) at Parkour and test your agility on the Extreme Nets Course.
Shop for antiques
La Crosse is lucky enough to have one of the state's largest indoor antique shops for shoppers to explore. With three floors and 20,000 square feet of cool collectibles, it's hard not to find something you like at The Antique Center of La Crosse.
Become a brewmaster
Need a new hobby to get you through the long winter? Visit WineSitter BrewHouse to pick up a beer or wine-making kit. They've got all the supplies you'll need and the know-how to help you. Want a more supervised learning experience? Make an appointment for a start-to-finish wine-making session with the WineSitter's experts.
Dream of warm weather fun
Summertime sneaks up on us in Wisconsin, so grab your music-loving buddies and plan your trip to Country Boom, the area's newest music festival. Held at the Maple Grove Venues in West Salem in July, this event boasts an impressive lineup of country acts. Mark your calendars, buy your tickets and wish for warmer weather. It's almost here!
Imagine the open road
It might be too cold to ride the Coulees, but you can cycle up a sweat at Uptown Cycle instead. Get in the saddle for a variety of classes, from a full-body "pedal 'n pump" option to more traditional cycling sessions.
Disclaimer: This is just my perspective on La Crosse County events, businesses and activities. I'm only one local opinion. Explore the rest of the site to learn more on those that I've missed.
Sara Walters
Writer
Sara Walters is a writer, mom and marketing professional. She lives in La Crescent, MN with her husband and two daughters, Caroline and Maggie. Visit Sara's website at creativecontentandconsulting.com.