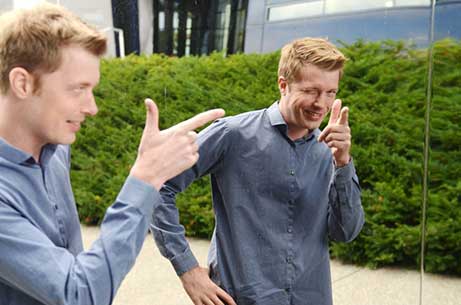 This city is not only a great location to visit, but also a hometown to many well-known names.
If you needed more reasons to visit La Crosse County take a look at who (or what) claims it as their birthplace…
#5-Gottlieb Heileman
Heilman is best known for founding The G. Heileman Brewing Company in 1858 in La Crosse, WI. Although originally from Germany, he immigrated over with his family and created the well-known company that produced local beers for people near or far to enjoy. When he passed away his wife, Johanna Heileman, took over the business. This made her one of the first female CEOs in the United States and the first female head of a brewery.
#4-Shane Mauss
From Onalaska, WI, Mauss is a stand-up American Comedian. He is most popular for his "Here We Are" podcast that interviews scientists and academic individuals. He has performed on the Late Night With Conan O'Brian five times, and appeared on other popular shows as well.
#3-Hamlin Garland
Born in West Salem in 1860, Garland has produced countless novels, poems, short stories, and essays. He won the Pultizer prize for one of his American novels in 1922, and drew most of his writing inspiration from the idea of the Midwestern farmer – all thanks to his time spent living in La Crosse County, no doubt!
#2-Don Zietlow
Don Zietlow is the CEO of Kwik Trip, a convenience store and gas station chain popular all over the Midwest. So, what's the connection here? You may have already guessed it. Kwik Trip's is headquartered right here in La Crosse, WI. The convenience store is known for it's friendly customer service and excellent products, many of which are produced by the company itself.
#1-Festival Foods
Not a person, BUT, La Crosse County is home to another well known store. The Festival Foods story began in 1946 when Skogan's IGA was founded by Paul & Jane Skogan. Skogan's IGA began as a building attached to the couple's Onalaska home. After Paul Skogan's passing in 1976, his son, Dave, along with his wife, Barb, and brothers, Gary and Tom, took over operations. 1990 brought a shift in customer trends, giving the Skogan's the idea to change the store's format and in June of 1990 they opened the very first Festival Foods in Onalaska, WI.
https://www.explorelacrosse.com/wp-content/uploads/2017/04/Mirand.jpg
Miranda Martin is a junior at the University of Wisconsin-La Crosse, majoring in interpersonal communications with a double minor in creative writing and women gender studies. She is from Franklin, WI, and loves the Milwaukee area. In her free time she loves to write, read, exercise, and be around people! Her favorite aspects of La Crosse are the bluffs and the friendly community atmosphere.