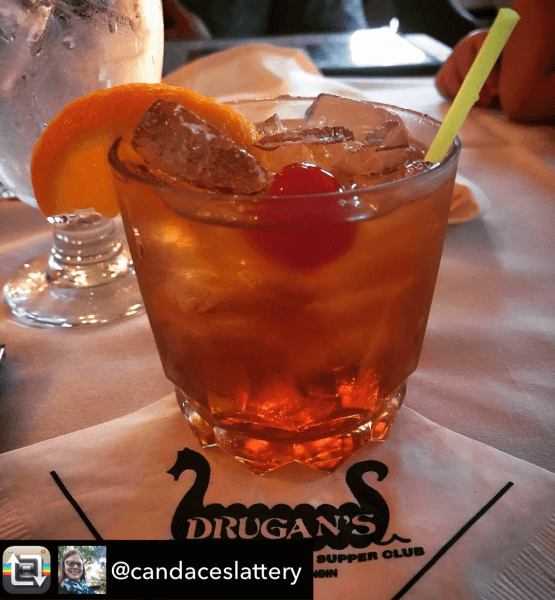 5 Old-Fashioned Favorites
A classic Wisconsin staple – the old fashioned. Whether you're at a supper club, pairing it with your Friday Night Fish or you're sitting at a downtown bar who serves up the classic with a little upscale twist, there's nothing else quite like it.
Here are just five* of our old-fashioned favorites…
Sullivan's Supper Club
Located next to Perrot State Park, Sullivan's overlooks the beautiful Mississippi River in the historical town of Trempealeau, Wisconsin. Just a short beautiful ride from La Crosse, we promise it will be worth it. If you're looking for that authentic supper club experience then this is your place. Grab an order of cheese curds while you wait for your Friday Night Fish and enjoy the view of the Mississippi River while sipping on an old-fashioned.
Mt. La Crosse Ski & Snowboard
One of our favorites after a fun day of hitting the slopes. Head to the Chalet and up to the ever famous St. Bernard Room and relax after a long day in the chilly weather with Mt. La Crosse's famous old fashioned. Not into skiing or snowboarding? No worries, friend, all are welcome! Enjoy weekly live music or watch the action taking place on the hill as you sit next to the big windows overlooking the hills.
Drugan's Castle Mound
From golfing during the warmer months to a dining favorite in the middle of winter, Drugan's Castle Mound, located in Holmen is a place you want to visit. We all know fish and an old fashioned are a Wisconsin must, but how about trying out Saturday night's prime rib and pairing that with the infamous cocktail? Now that sounds pretty good to us!
Red Pines Bar & Grill
I think we've established that a fish fry and an old fashioned go hand-in-hand, right? Good. So you know that when a place has been voted as having the #1 Fish Fry, they must serve up a mean cocktail to go with it. Whether you prefer them sour or sweet, brandy or whiskey, it'll sit perfectly with Red Pine's shrimp and fish fry on Friday night.
La Cave at Le Chateau
La Cave, a basement bar of the popular french restaurant Le Chateau in La Crosse, offers a new twist on this old favorite. Take the spiral staircase down to what feels like a wine cellar with exposed brick walls and a relaxed atmosphere. Have a seat at the bar and let the show begin. The bartender will set a stack of hickory wood chips, soaked in either gin or bourbon, on fire which is put out when they set the glass over top, capturing the smoke. While the glass gathers condensation, the rest of the drink is mixed with either whiskey or brandy, house made bitters and simple syrup. Once mixed, the liquid will be strained into the smoked glass, providing a unique flavor to this old favorite.
*Disclaimer: This is just one perspective on the La Crosse Region's events, businesses and activities. Explore the rest of the site to learn more on those that were not included.