Savor a Brew where the Bluffs Rise, Rivers Flow, and the Beer is Always Cold!
Whether you prefer a refreshing, light beer or crave a hoppier, rich IPA, the La Crosse Region is increasingly becoming famous for the variety of local craft beverage options with unique selections, eccentric ambiances, and fun character. Offering superior conversation over a variety of custom flights, sophisticated ingredients, and seasonal specialties, these local businesses are sure to be crowd pleasers for you and your companions to safely enjoy!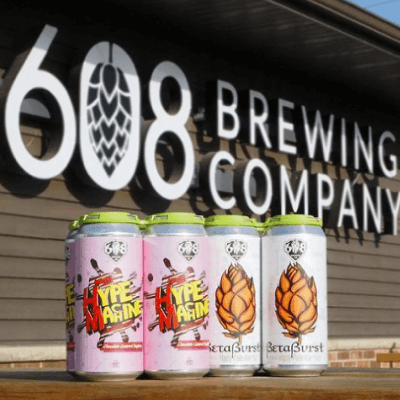 Founded by a group of friends and ranked among the top 20 breweries in Wisconsin (2020 Brewdown), 608 Brewing is an excellent craft brewery to enjoy custom flavors year-round. With an outdoor patio and visiting food trucks, it is a spot you won't want to skip – no matter your beer preference!
Location: La Crosse, WI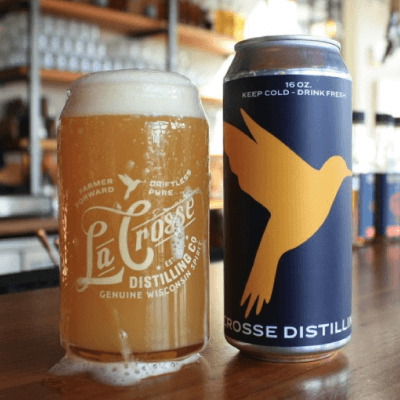 La Crosse Distilling Co. was created to capture the heart and glory of the Driftless Region while producing handcrafted field-to-glass spirits with an ambiance uniquely their own. This distillery now brews small-batch house beers on site for tasting room samples as well!
Location: Downtown La Crosse, WI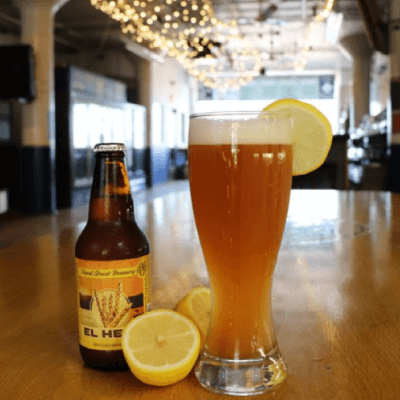 Known for their wide array of beers, ciders, and seltzers, Pearl Street Brewery has become a staple destination in the La Crosse Region. The brewery also hosts various events including comedy acts, live music, Brewcade Tuesdays, Brewery Tours, benefits, Ride-Your-Bike specials, and more!
Location: North La Crosse, WI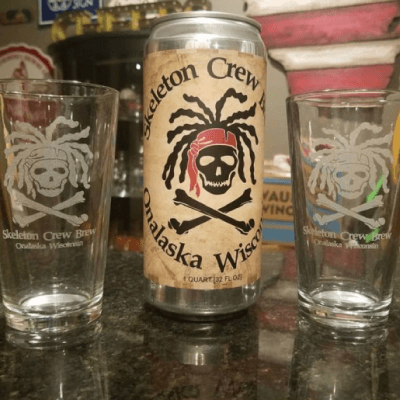 Skeleton Crew Brew & Lost Island Wine is a family-owned destination offering something for everyone! Producing over 40 different flavors of wine and craft brews, one's sure to find a new fave by grapes or hops! "Get Lost" at this unique venue with an outstanding outdoor patio perfectly suited for the spring, summer, and fall months.
Location: Onalaska, WI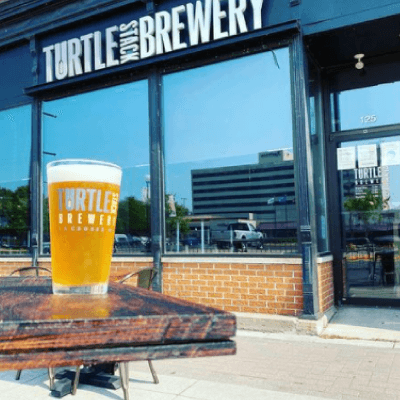 Turtle Stack Brewery is a small craft brewery with their own tasting room. The company focuses on creating high-quality, flavorful beers that leave craft beer enthusiasts thirsty for more. With a patio perfect for social distancing, Turtle Stack is a fabulous venue to grab a happy hour beer or spend your afternoon!
Location: Downtown La Crosse, WI
Explore the La Crosse Region and celebrate Between the Bluffs Beer, Wine & Cheese Festival weekend with area beer, wine, meat, and cheese producers! Enjoy a curated list of local vendors to enjoy with your entourage April 23-25, 2021. Did we mention, the more stamps you earn on your Taster's Tour Card, the more entries you get for 2022 BTB Tickets?!