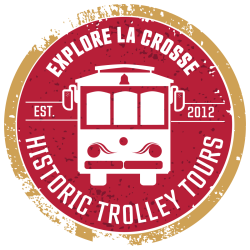 RIDE INTO THE HISTORIC TALES OF THE LA CROSSE REGION DATING BACK TO 1841!
Discover La Crosse's beautiful riverfront, historic districts & scenic parks from our unique guided trolley bus.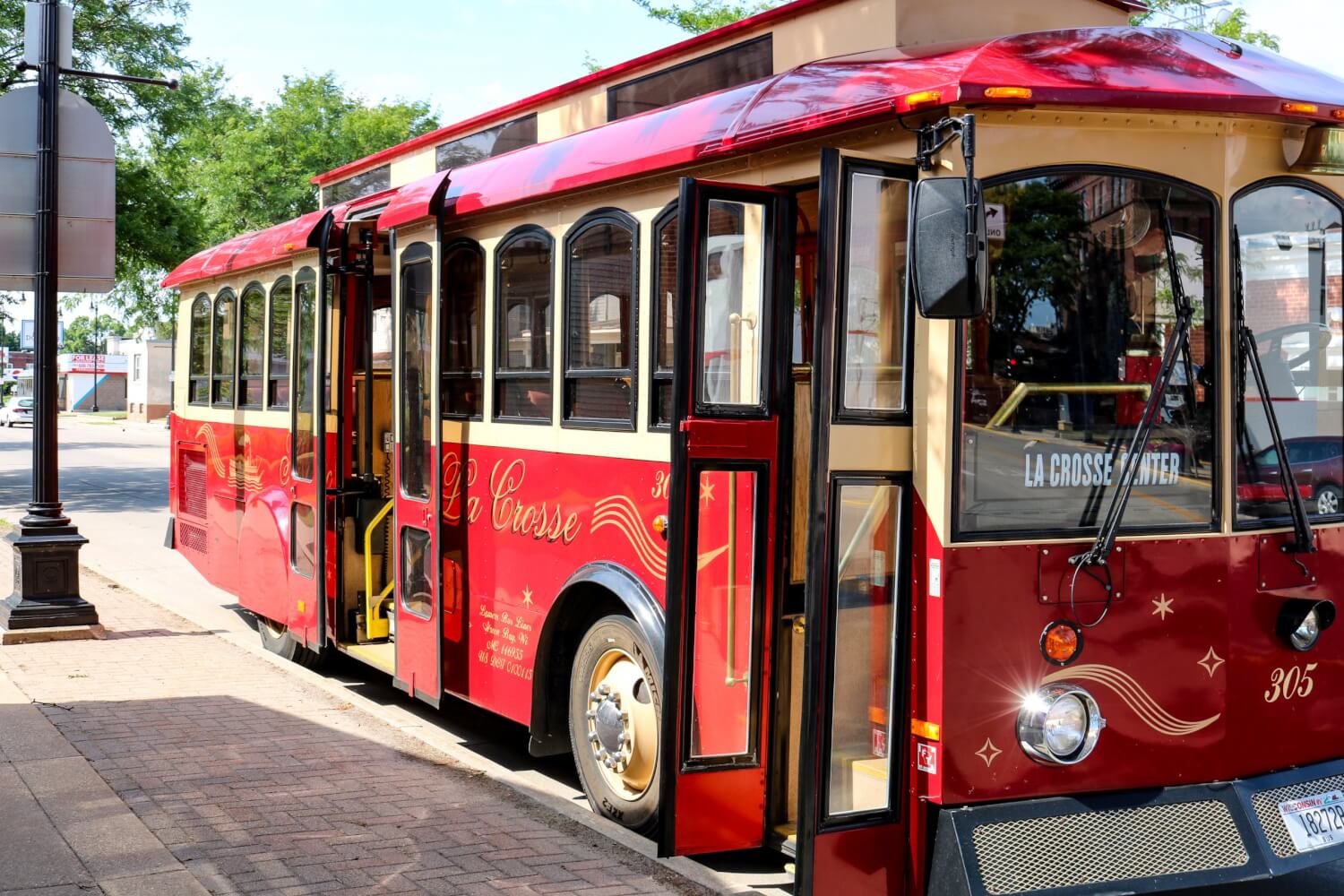 The air-conditioned trolley bus tours are guided by La Crosse's knowledgeable county historical society, helping you uncover the beauty of La Crosse's riverfront, historical districts and scenic parks.
Historic La Crosse Tour:
The bright red trolley bus is a nostalgic re-creation of the types of vehicles that traversed the streets of La Crosse in days gone by. The historic trolley tour trip begins in Historic Downtown at the La Crosse County Convention and Visitors Bureau located at 123 7th Street S. La Crosse, WI 54601. Visitors can enjoy the scenery of La Crosse from from June to September. Tickets are available to purchase online.
Dark La Crosse Tour:
Join the La Crosse Public Library Archivists for the tour focusing on downtown La Crosse's macabre past. Your narrator will guide you down a dark path through the red light district, Prohibition, small-town politics, and vigilante justice in a young and restless river town bordered by the sleepless Mississippi River. 
*Only service animals allowed on the Trolley Tours