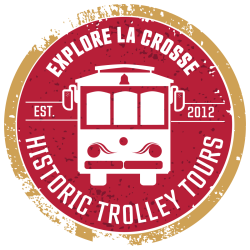 RIDE INTO THE HISTORIC TALES OF THE LA CROSSE REGION DATING BACK TO 1841!
Discover La Crosse's beautiful riverfront, historic districts & scenic parks from our unique guided trolley bus.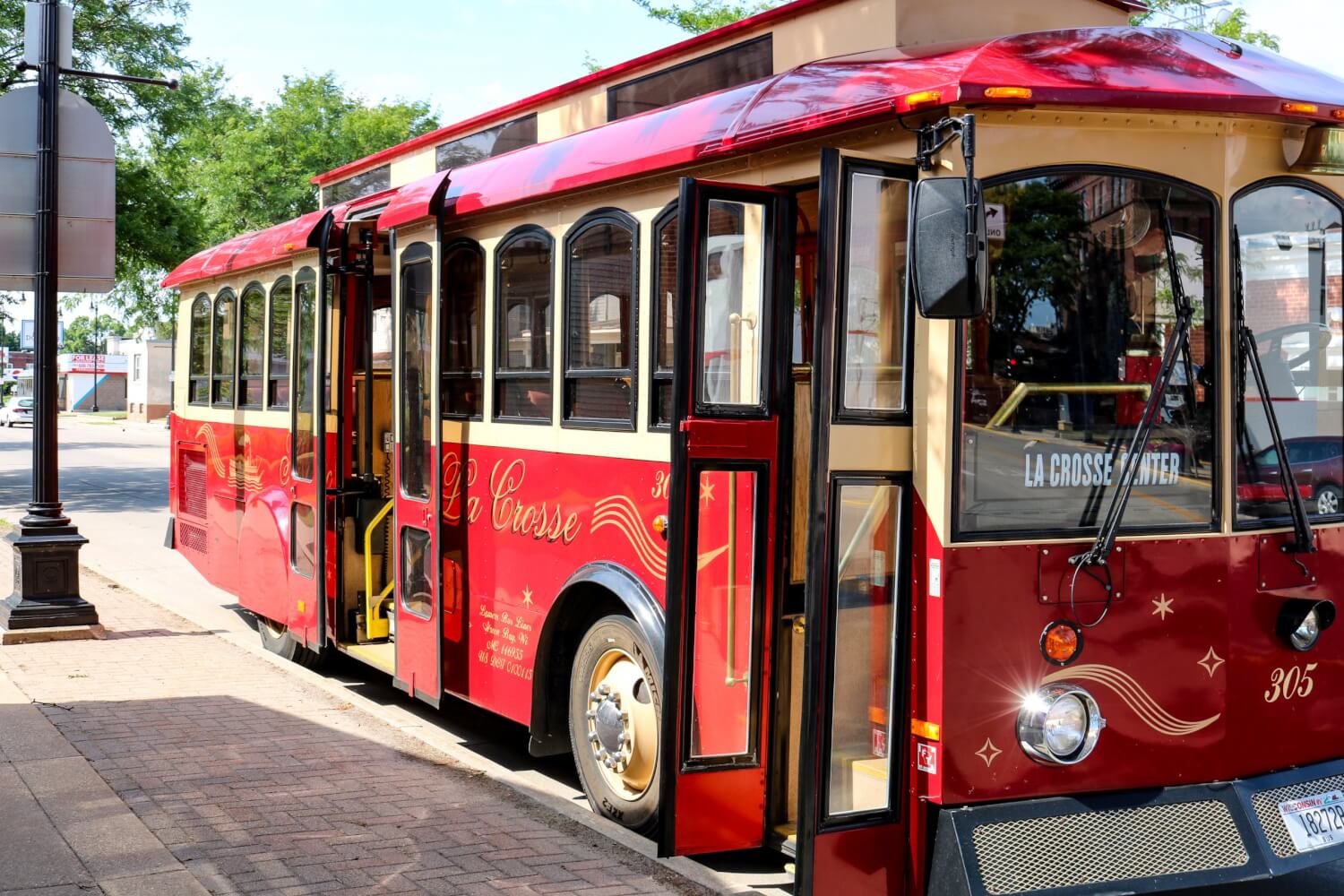 The air-conditioned trolley bus tours are guided by La Crosse's knowledgeable county historical society, helping you uncover the beauty of La Crosse's riverfront, historical districts and scenic parks. Visitors can enjoy the scenery of La Crosse from from June to September. Tickets are available to purchase online.
---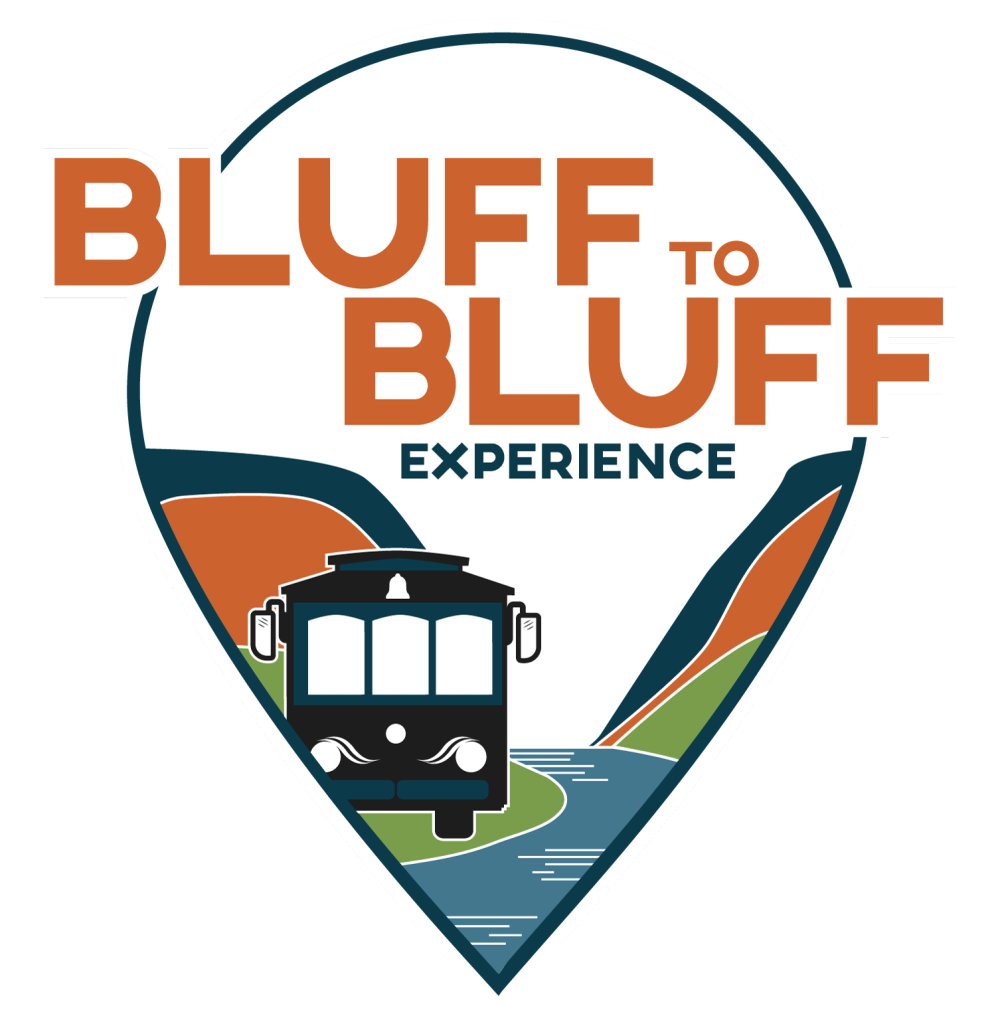 Explore Between the Bluffs of La Crescent & La Crosse
From local wine and legendary history to breathtaking views atop ancient bluffs, experience the wonder of the La Crosse Region on this captivating trolley tour.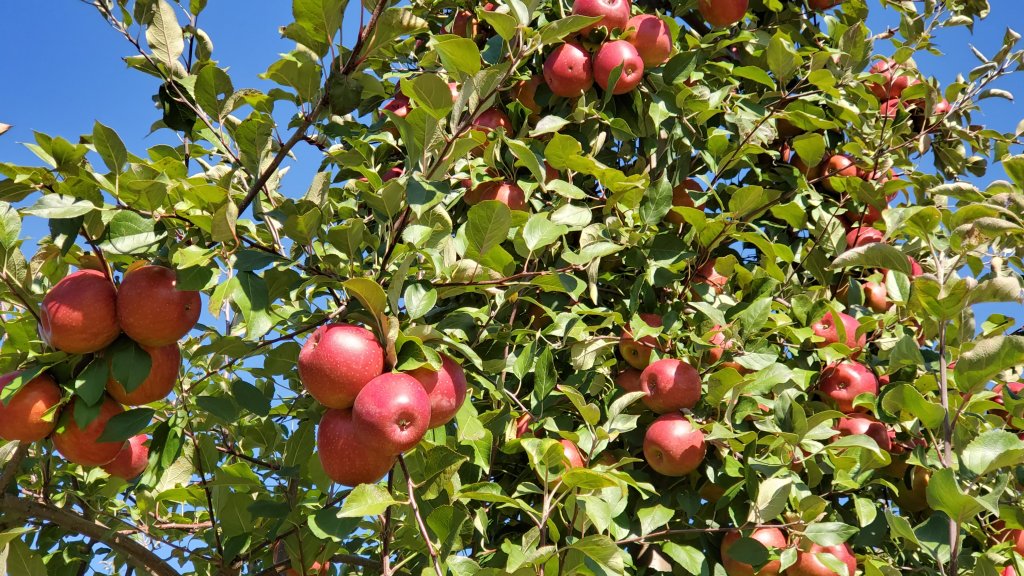 Bluff To Bluff Experience
Tickets go on sale Monday, July 17th for the following dates…
September 9th & 16th | October 7th, 14th, 21st, & 28th, 2:00pm – 6:00pm
SATURDAY, SEPTEMBER 9th ONLY Calling all Elvis Tribute Artist Fans!
The Bluff to Bluff Experience brings you the KING! Enjoy all of the captivating trolley experience alongside an Elvis Tribute Artist that will be performing in the 2023 Elvis Explosion at the La Crosse Center all weekend long!
This 4 hour tour starts at Explore La Crosse, 123 7th street South, La Crosse. You will then travel through historic downtown La Crosse before venturing up into the bluffs of the La Crosse Region. As you descend through the Coulee Region and cross the mighty Mississippi River into Minnesota be prepared to expand your knowledge of the Apple Capital's history in La Crescent, MN. Ascending Apple Blossom Drive you will experience the region from a different vantage point. When in the Apple Capital of Minnesota, an apple orchard visit is a must! As your experience comes to an end, a final stop at Le Chateau will provide nibbles to tantalize your taste buds.
*This experience includes walking, steps, and uneven terrain with multiple step-offs. Please call for accommodations. All participants must be over 21 years old.
---
Historic La Crosse Tour:
The bright red trolley bus is a nostalgic re-creation of the types of vehicles that traversed the streets of La Crosse in days gone by. The historic trolley tour trip begins in Historic Downtown at the La Crosse County Convention and Visitors Bureau located at 123 7th Street S. La Crosse, WI 54601.
Dark La Crosse Tour:
Join our local historians for the tour focusing on downtown La Crosse's macabre past. Your narrator will guide you down a dark path through the red light district, Prohibition, small-town politics, and vigilante justice in a young and restless river town bordered by the sleepless Mississippi River.
*Only service animals allowed on the Trolley Tours