Discover the Best Motorcycle
Routes

: Exploring the Open Road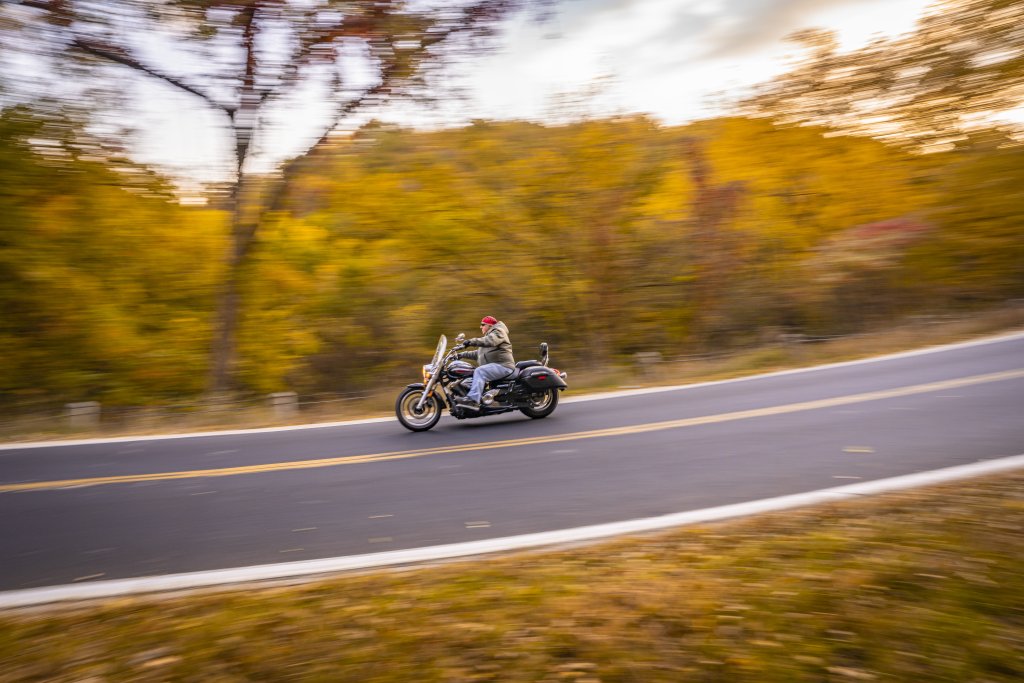 You never know what you're going to get when you turn onto a county highway in Wisconsin–it might be straight as an arrow through corn and soybean fields for dozens of miles, or it might be a twisting, turning, sightseer's adventure. County Road P, stretching 40 miles from Coon Valley to Hillsboro, is definitely the latter. This winding road will take you high up on ridges and down through picturesque valleys, from beautiful Norskedalen just outside Coon Valley, through Westby and the Kickapoo Valley Reserve, finally ending on WI-82, just a few miles west of Hillsboro.
This 75-mile loop takes you through three states, offering some of the most majestic views of the Upper Mississippi. From La Crosse, head south on the Great River Road to WI-82, enjoying incredible vistas as the road climbs over 500 feet above the river. Head west on 82 and cross the river into Iowa. If you're feeling bold, try to look down through the open bridge as you cross into Lansing. Head north on IA-26 and cross into Minnesota, continuing on 26 until you reach MN-16, which takes you to La Crescent, just across the river from La Crosse.
Independence Loop
An endlessly twisty, technical ride along County Road Q, this stretch from Independence to WI-121 feels much longer (in a good way!) than just nine miles. Enjoy beautiful views of this seemingly timeless farm country, then zip back to Independence along 121. Stop for a picnic at Island Park on Bugle Lake, or head back to town for a bite.
Arcadia-Fountain City
This quick, 19-mile drive along WI-95 offers excellent vistas, long, sweeping curves, and hills, hills, hills. The view heading west into Fountain City, day or night, is hard to beat. There, enjoy a refreshment at Seven Hawks Vineyard or the Monarch Public House, and then continue north or south along the Great River Road.
La Crosse-Reedsburg
This 72-mile stretch along WI-33 takes you through pristine farmland, over beautiful bluff lands, across idyllic Amish country, and along winding rivers and streams. There's a little of everything Wisconsin has to offer on this route. Stop for a hike or a picnic at Wildcat Mountain State Park and enjoy the technical challenge of the steep, winding road up and down Wildcat Mountain!
Great River Harley Davidson
Check out Harley Davidson's map of curated routes along Great River Road including the "Big Muddy Ride", "Cresco-Decorah Ride", "Fountain City to Arcadia Loop", "Four Corners Ride", & the "Prairie Ride"
---