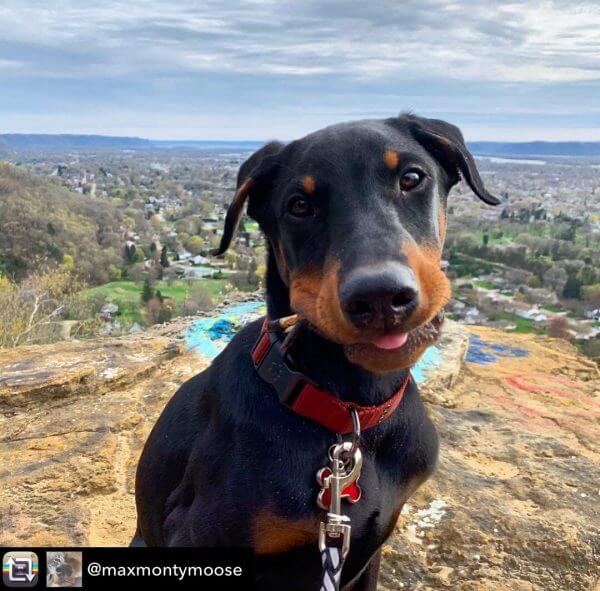 Dog-Friendly Destinations in La Crosse County
Traveling with your four-legged friends doesn't have to be difficult. There are many places to eat, drink and play with your dog in La Crosse County. Check out these five spots for pet-friendly fun.
Houska Dog Park
This riverfront pup park is five acres of fenced-in fun. For owners, amenities like drinking fountains, restrooms, parking and doggie bag dispensers are nice perks.
Van Riper Dog Park
This popular Onalaska park features a sandy play area and owners that are all about cleaning up. There are several obstacles for the adventurous dogs and usually a few toys lying around to share. This park is enclosed, so feel free to let your (friendly) dog run.
Huck Finn's on the Water
According to Bringfido.com, this warm-weather patio destination welcomes well-behaved four-legged friends for outdoor dining, and even gives them a dish of water. Enjoy a steak or some seafood while your dog relaxes at your feet. Located on French Island, this is a fun summer stop to watch boat traffic and sip a cold drink.
Myrick Park
There are a couple options for pet-friendly activities at Myrick Park, located in the heart of La Crosse. If your dog could use a long walk, head off down the marsh trails for some exercise and an abundance of wildlife to pique your pup's interest. If you want a more traditional dog park experience, try the small, fenced-in area near the trailhead.
Hixon Forest
Grab the leash and your 4-legged friend and hit the trails! Hixon Forest offers a great hiking experience, especially in the fall when the trees are changing to vibrant reds, oranges, and yellows. This is a popular place for people to walk with their furry friends so be sure to have them on a leash. Check out the trails here.
Disclaimer: This is just my perspective on La Crosse County events, businesses and activities. I'm only one local opinion. Explore the rest of the site to learn more on those that I've missed.
Sara Walters
Writer
Sara Walters is a writer, mom and marketing professional. She lives in La Crescent, MN with her husband and two daughters, Caroline and Maggie. Visit Sara's website at creativecontentandconsulting.com.