La Crosse, Wisconsin is an area often called "God's Country" due to its towering bluffs, the mighty Mississippi River and picturesque beauty. In the heart of the city is Historic Downtown La Crosse which is listed on the National Register of Historic Places. The district includes 110 buildings of which 96 contribute to the historic character of the district. Buildings from 1866 through 1940 compose this district….one of the largest commercial historic districts in Wisconsin.
Enjoy a self guided historic walking tour as you leisurely walk through this renovated district. Today, there are many unique specialty shops, numerous restaurants, a wide variety of entertainment, museums and professional businesses to accommodate or entertain any visitor or resident.
Gift certificates are available for purchase at the Downtown Mainstreet office or on our website. Good at over 80 local stores!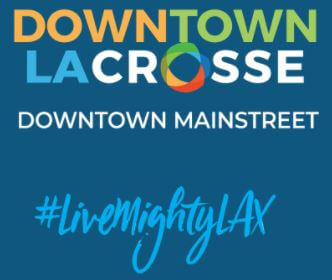 (608) 784-0440