Look no further for an authentic experience! The Pearl Ice Cream Parlor will allow you to savor a piece of history. Enjoy flavored fountain sodas, made from scratch. Thick, rich malts spun up on a Hamilton Beach, served with whipped cream, cherry, and the rest of the tin. Hand made chocolates, sold by the piece or the pound, and a selection of nostalgic candies that will take you back to another time. You won't find anything like this without a time machine. Take the time. Relax. Enjoy.
Enjoy a selection of over 20 homemade ice cream flavors, made right at The Pearl, in small batches. Local favorites include: Mississippi Mud, Snappin' Turtle, Salted Caramel & the classic- Pearl Vanilla. Voted as La Crosse County's #1 Dessert & #1 Ice Cream/Candy Shop for 2015, and winning countless awards previously, The Pearl is sure to top anyone's to-do list in La Crosse!
Open 7 days a week. Hours vary by season and can be found at www.pearlstreetwest.com or our Facebook page!
Pearl Coffee House
The Pearl Coffee House is conveniently located right next door to The Pearl Ice Cream Parlor. The shop features a variety of premium teas, gourmet coffee, and hot beverages in a setting of an era gone by. Specialty drinks include the coconut caramel latte, toasted marsh mallow mocha and some seasonal favorites like the salted caramel white mocha. Light breakfast items include toasted bagels, fresh-made yogurt parfaits and a variety of scones, cookies, & other baked goods. A favorite spot to enjoy both ice cream and coffee, with plenty of indoor/outdoor seating, as well as WiFi.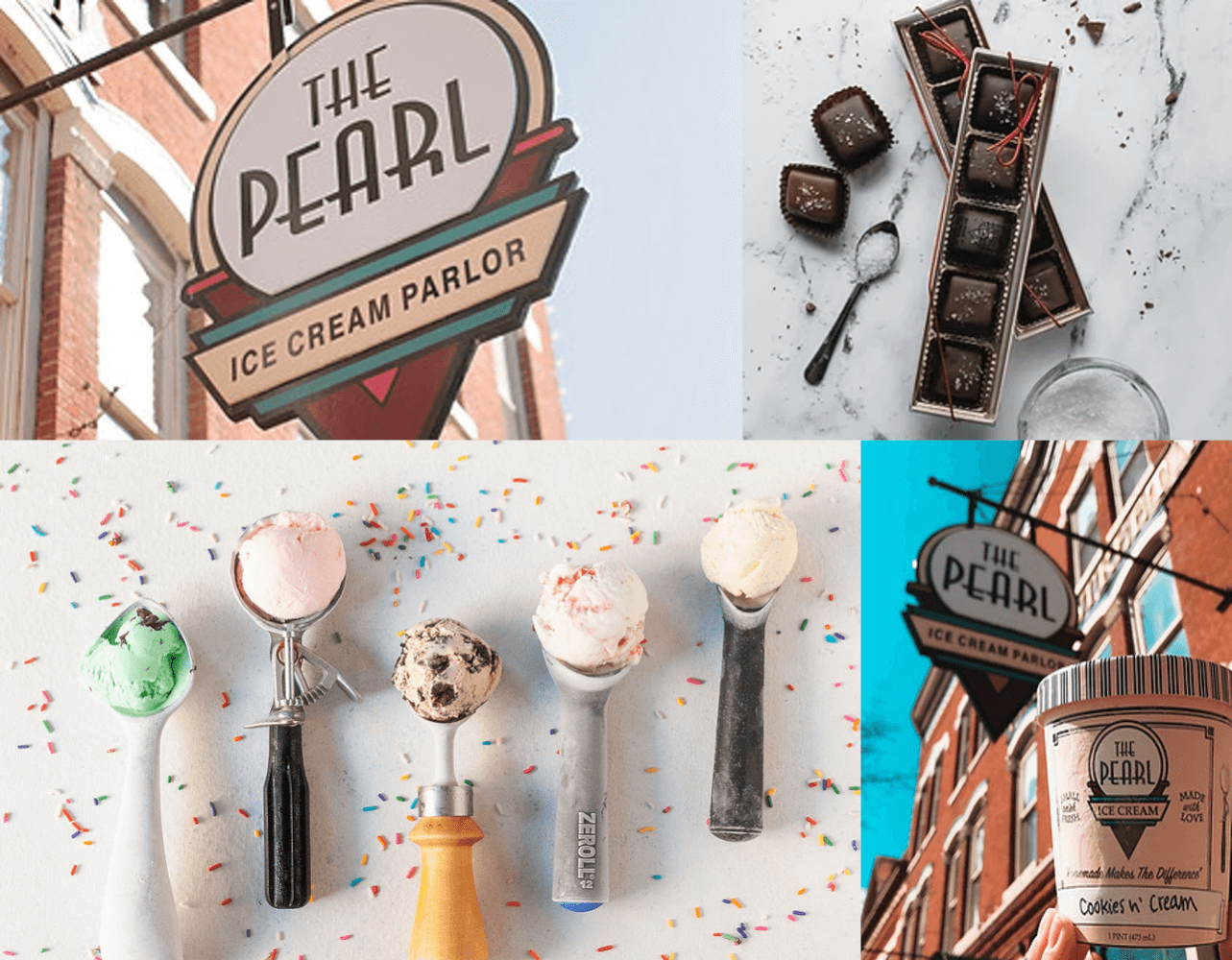 Contact
207 Pearl St. La Crosse, WI 54601
608-782-6655