The La Crosse Region proudly lies along the Great River Road, now designated as an All American Road.
"In order to reach the 'All American Road' status, the drive must be a tourism attraction unto itself. With multiple intrinsic qualities and one-of-a-kind features that can be found nowhere else…"
Explore La Crosse is thrilled to announce that the Wisconsin Great River Road National Scenic Byway was awarded the designation as an "All American Road" by the US Department of Transportation through the Federal Highway Administration.
The La Crosse Region sits on the 250 miles of Great River Road in Wisconsin, nestled between ancient bluffs and along the mighty Mississippi River. As one of the 33 Mississippi River Towns along Highway 35, the region appreciates the many visitors the route brings every year.
Traveling the Wisconsin Great River Road?
3 Must Stops while Driving through the La Crosse Region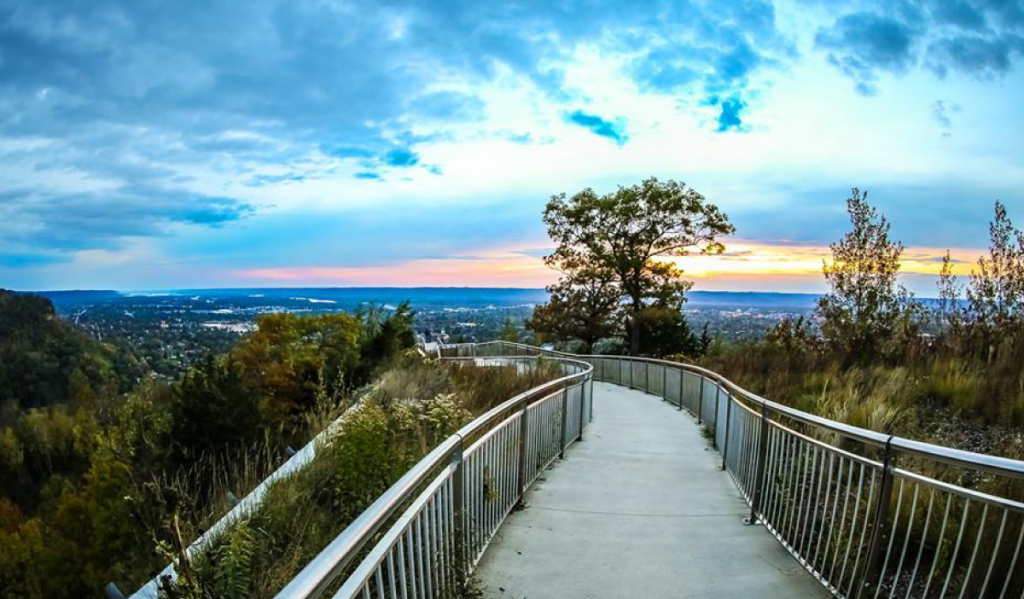 1. Grandad Bluff | La Crosse, WI
Grandad Bluff is famous to the La Crosse Region and is a sure landmark to enjoy during your time in the region. The bluff itself sits 600-ft. high and overlooks the city of La Crosse, the Mississippi River Valley, Wisconsin, Minnesota, and Iowa. It has been voted as "the most scenic view in the state" by Wisconsin Trails readers and should definitely make everyone's bucket list! If one is looking for adventure beyond just views, visitors can also explore the many new trails along the legendary bluffside!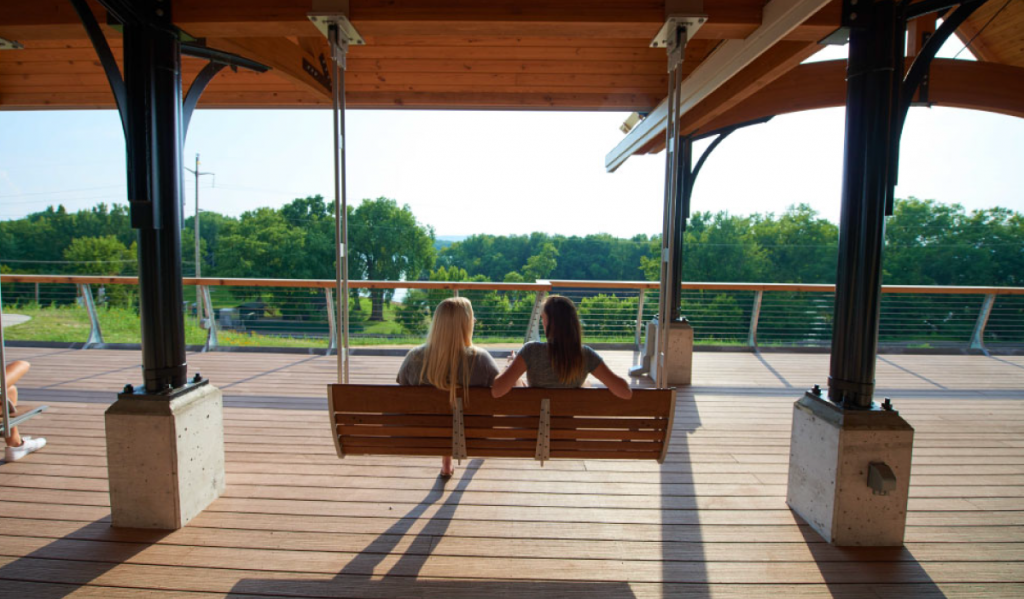 2. Great River Landing | Onalaska, WI
Great River Landing is host to the Great River State Trailhead – known for its 101 miles of interconnecting state trails. With a beautiful visitor center and views of Lake Onalaska and the Black River, this landmark is sure to be a crowd favorite. Conveniently located next to Downtown Onalaska, there is a plethora of dining and shopping opportunities to explore while you're there!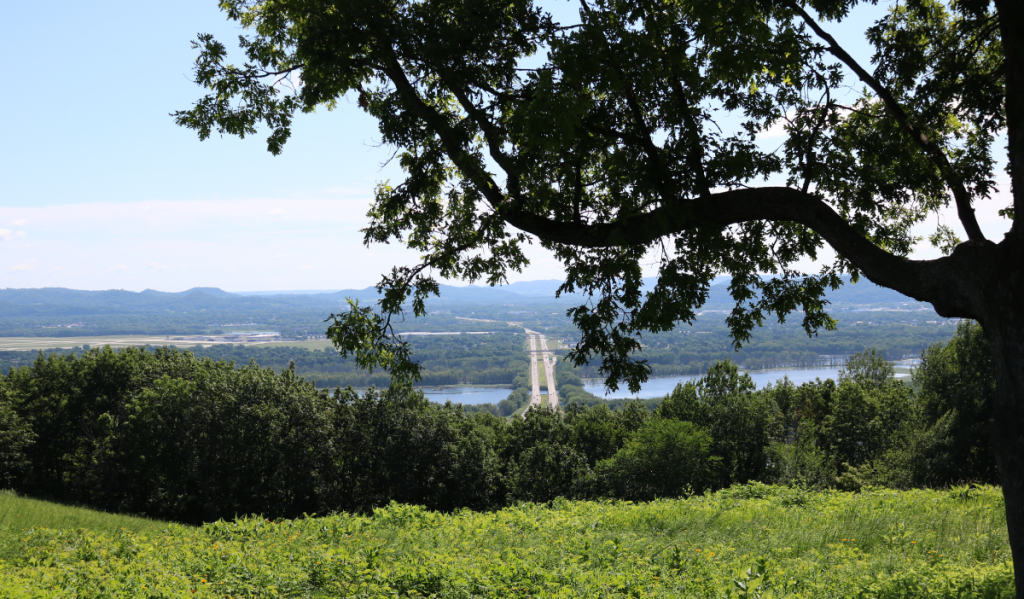 3. Apple Blossom Scenic Overlook | La Crescent, MN
This famous overlook, located on Apple Blossom Scenic Drive, showcases a stunning view of the Mississippi River valley and into the La Crosse Region. The overlook is a short drive up the bluffs from the city of La Crescent, MN and the route is known for its breathtaking landscape. Named after the thousands of sweet-smelling apple blossoms blooming in the spring, this is a destination unto itself along the drive that ultimately connects to the Great River Road.