Fishing in the La Crosse Region with Jim Crowley
Explore La Crosse recently had the pleasure of sitting down with experienced angler and host of Hook & Hunt TV, Jim Crowley. Crowley has fished the Mississippi River from its most northern point all the way down to the mouth in Louisiana. However, Crowley had not fished in the La Crosse area until just a few weeks ago. When asked about his experience, Crowley replied "I've never seen a more beautiful stretch of river than pools 7,8,9 there in the La Crosse area. The scenery in some places is just breathtaking and the fishing was everything that we expected and more".
In all of the places that we travel across the country, this area definitely has the most to offer. If you are on your first trip, chances are you won't see all of it.
Fishing Tips
During Crowley's trip, the weather was not ideal but the fishing sure was! Visiting in early spring, Crowley stated that since the water was down he focused mainly on the banks where the water was a bit deeper. Largemouth and Smallmouth bass were the main targets and Crowley clued that "finding rocks was the key". When fishing in La Crosse, Crowley recommends being well prepared as you never know what you might come across in this diverse area. Crowley emphasized that "in parts of pools 7 and 8 the water can be really clear from what you expect to see in a river system. Your spinning rods and lighter line can really come into play. The more you get into summer, with more grass and more weeds, your heavier casting equipment is going to be best. If you are good with both, I suggest you bring both". Additionally, Crowley mentioned that using frogs will help increase the excitement on your next fishing trip. He assured that if he comes to La Crosse, unless there's ice on the water, he will definitely have a frog in his tackle box.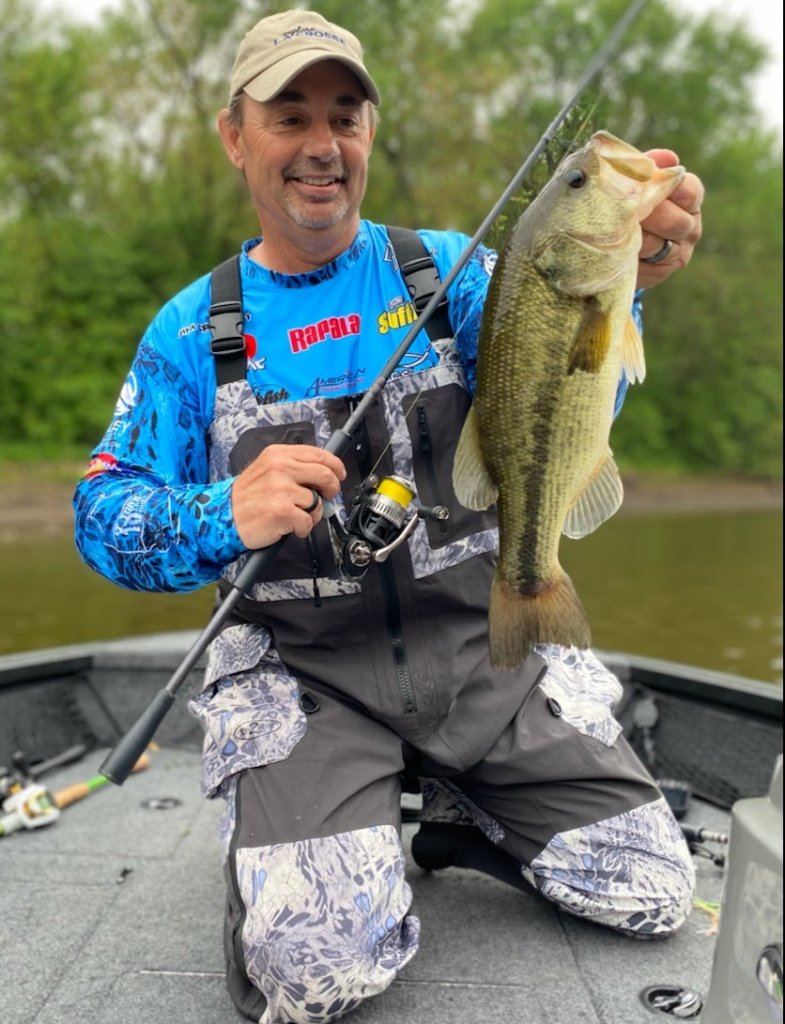 Sensational Story
Notably, Crowley shared a stellar anecdote from his trip as he claims "in 45 years of bass fishing, I have never seen something like this". Crowley painted a wonderful image of how, while he was unhooking the smallest catch of the day, he noticed a mouse still in the mouth of the fish! With the mouse and bait in its mouth, the fish definitely had eyes bigger than its stomach. Crowley was surprised to see just how ferocious the fish in the Mississippi can be and added "if I was one of those smaller animals in La Crosse, I would not want to fall into the water cause there is a bass in there that will gobble it". Check out this shocking moment in the recent Hook & Hunt episode on the La Crosse Region!
Lunker League
When asked about Fish La Crosse's new master angler program, Lunker League, Crowley only had good things to say. Fishing can be very competitive and setting goals for an award system like Lunker League, as Crowley says, "is just adding fuel to the fire for a lot of fun"! More specifically, Crowley stated "It is another incentive of 'can you attain this goal'. Anywhere in life, whether it is business, sports or whatever you do, attaining goals, in my opinion, always sets you up to be successful. That sets the bar pretty high for a lot of expectations when going out and fishing." Anyone can submit to the Lunker League and earn awards anytime by snapping a picture with proof of measurement and uploading that catch to Explore La Crosse's Lunker League web page.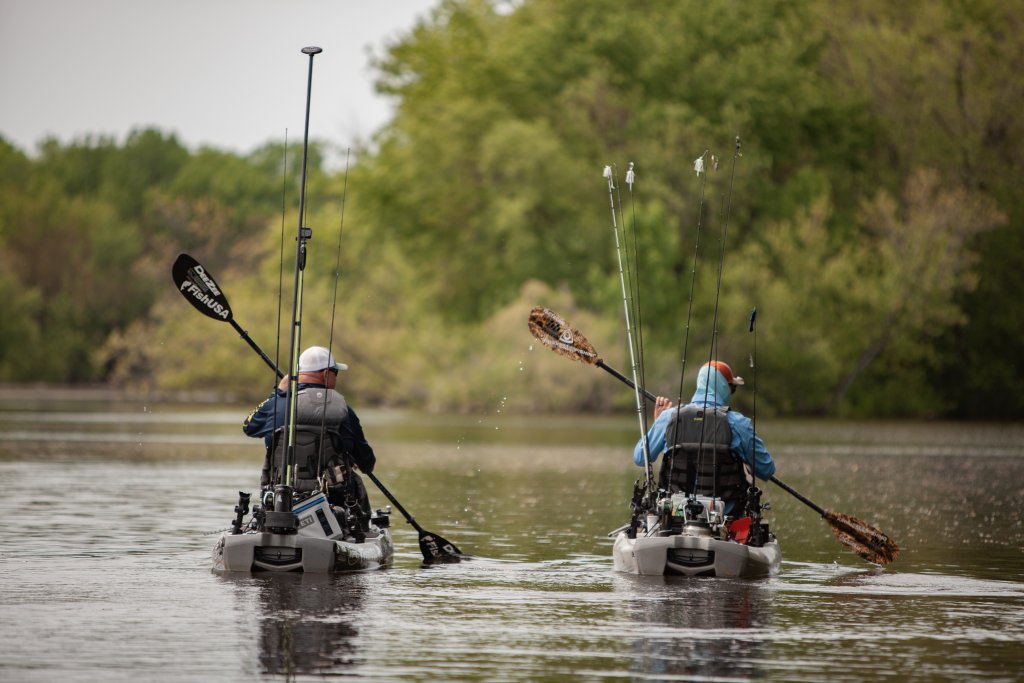 Visiting La Crosse
Crowley was adamant about how much he enjoyed his visit to La Crosse and continually expressed his new found adoration of the area. From the great food to the great scenery, there was just about nothing to complain about. Crowley was able to share some insight on visiting La Crosse for the first time: "In all of the places that we travel across the country, this area definitely has the most to offer. If you are on your first trip, chances are you won't see all of it. La Crosse is centered perfectly, whether you are from the Chicagoland area or from farther north, it is a great destination that doesn't take very long to get to with so much to offer. So, take it one step at a time because you are going to be able to see a lot and you are going to be able to experience a lot."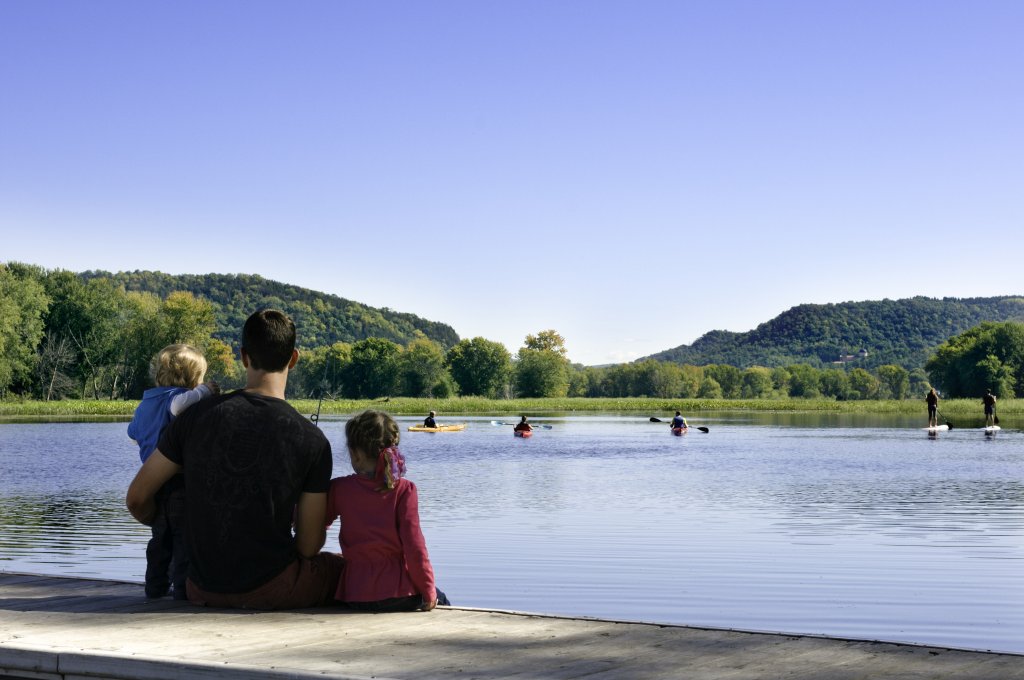 Here at Explore La Crosse, we are looking forward to seeing new and returning visitors to our area. Crowley confirmed our suspicion that, now more than ever, people are looking for unique and family friendly getaways. Lastly, Crowley mentioned that La Crosse deserves continued exposure for its "nice downtown, abundance of places to stay, incredible fishing, great biking, hiking and so much more"!