Adventures for the coziest season… Winter!
Hit the slopes, see magical twinkling lights, dine at romantic restaurants or even find hidden winter gems! The La Crosse Region has something for everybody, whether you're looking to stay cozy and warm inside or get active in the cool air. Enjoy a weekend away in the La Crosse Region.
Don't Miss These Famous, Seasonal Gems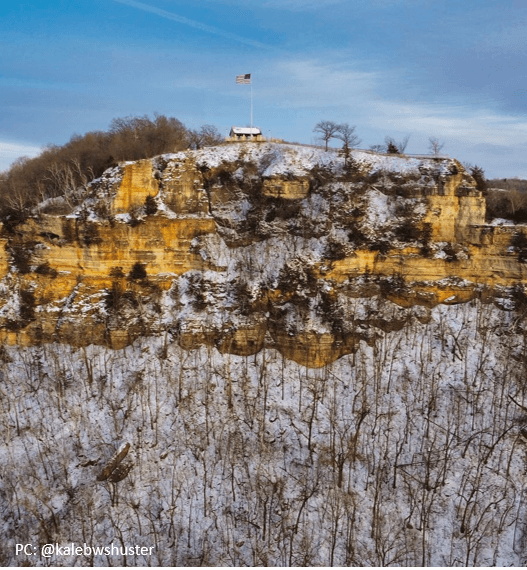 1. Grandad Bluff
Take a brief drive up to Grandad Bluff which is not only a destination point for thousands, but also a famous symbol of the great Driftless Region. The 600-ft high bluff overlooks the City of La Crosse, the Mississippi River Valley, Wisconsin, Minnesota, and Iowa. Just a short 10-minute drive up a winding bluff road are legendary sights – we highly recommend visiting during golden hour!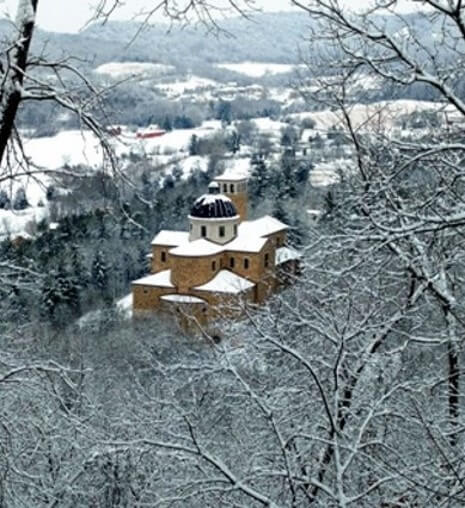 2. Shrine of Our Lady of Guadalupe
The Shrine of Our Lady of Guadalupe will forever be a spiritual destination for visitors from all over the world, but offers wonderful views and is a La Crosse Region gem. The Shrine is nestled in over 100-acres of God's Country in the Mississippi River Valley. Wander through the many beautiful chapels, statues, gardens, and bask in the natural beauty and serenity of the property.
3. Sunny the Sunfish
This famous sunfish statue plays tribute to its home in Onalaska, WI: the Sunfish Capital of the World! It is a famous landmark and overlook on Lake Onalaska. Sunny the Sunfish is also found along the Great River Road and is just a short drive from Great River Landing and the trailhead of the Great River State Trail.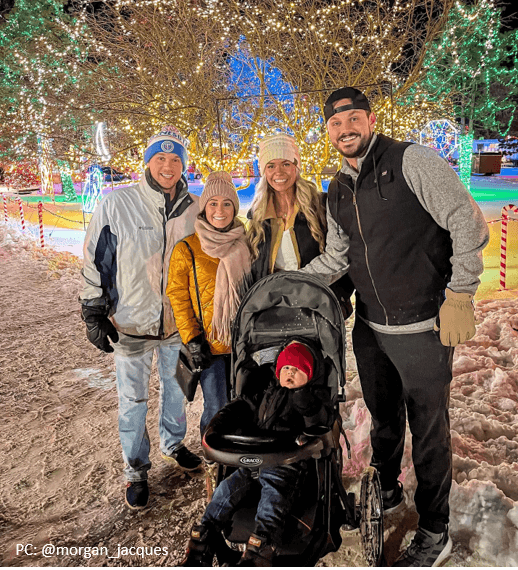 4. Rotary Lights in Riverside Park
Experience the magic of the Rotary Lights in Riverside Park, right along the Mississippi River. Ride on a horse-drawn carriage throughout the park, see Santa and his live reindeer, snack at the S'more fire pit, and visit the ice castle. Admire the three million lights and fall in love with your new holiday tradition.
5. Artist Alley
Spend some time viewing local murals at this hidden gem, located in Historic Downtown La Crosse near the intersection of 5th and Main Street. This alley is filled with murals painted by local artists and is a fun way to immerse yourself in the La Crosse Region community.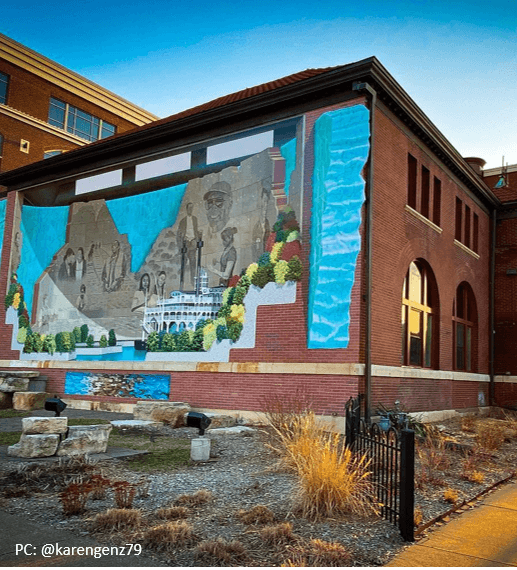 6. Pumphouse
Take a walk to the Pump House Regional Arts Center, an art gallery and theatre in another historic building of downtown La Crosse. Inside the art gallery view local art, purchase your favorite piece, enjoy an awesome performance, and stop by their famous mural outside!
Enjoy All Winter Fun This Season: