Visit the natural cave formations in the La Crosse Region!
Explore The Wonders Of Niagara Cave
Niagara Cave is one of the most fascinating and unique geological attractions in the United States. In fact, it has been rated one of the top ten caves in the United States by many outdoor activity rating sites! During the one hour, one mile, guided tour, visitors will witness an underground stream leading to a waterfall nearly 60 feet high, stalactites both delicate and massive, calcite flowstone, and several fossils that have been dated to over 400 million years.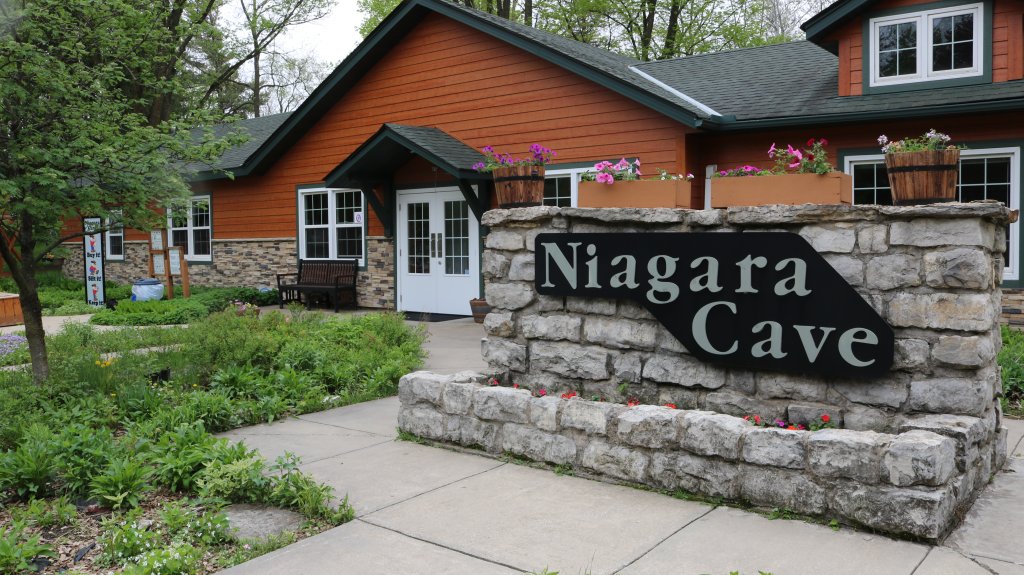 A Gem Discovered by Accident
Harmony, Minnesota is located in a unique geological region of the United States known as the driftless area. It's a small section of SE MN that was not covered by glaciers during the last several ice age advances. This granted a varied topography and geology that doesn't exist in the rest of the state.
The Cave's history really begun with in 1924 when it was accidently discovered by the local farmer in search of lost pigs.
With the discovery, researchers found that Niagara Cave is a natural limestone cave which was formed in bedrock from deposition that occurred when southeast Minnesota was actually located near the equator under a shallow sea during the Ordovician period, 450 million years ago. The cave itself was formed by flowing water through cracks and crevices in the uplifted limestone exposing ancient marine fossils from this time period. This started occurring about 400,000 years ago.
Special Features
Niagara Cave is home to many special features showcased during a guided tour. Visitors can explore the 60 foot high waterfall, a stream, and natural stalactites, stalagmites, flowstone, and other cave formations during a one hour and one mile tour underground. There's even an underground wedding chapel as well as several extinct marine species and fossils! At every twist and turn you'll discover something new with 200 feet of limestone and shale deposits.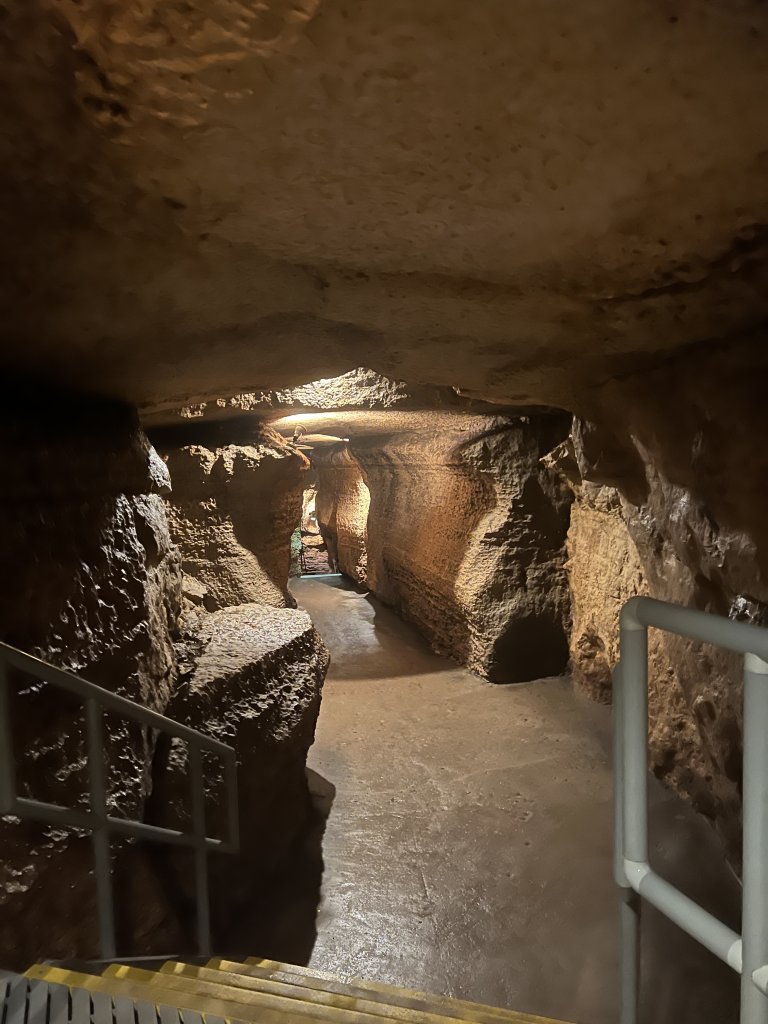 DISCOVER NATURAL WONDERS & FUN TODAY
Niagara Cave not only has cave tours, but an 18-hole miniature golf course and a gemstone and fossil mining sluice. Visitor's can purchase bags of sand with either fossils, gemstones or both and use the sluice to pan out their purchase. And don't worry, if you have a larger group they also have a covered pavilion and multiple picnic tables for use and a large playground for kids!
Watch To Discover The Natural Wonders of Niagara Cave:
Book a trip to see one of the coolest underground caves in the Driftless Region!