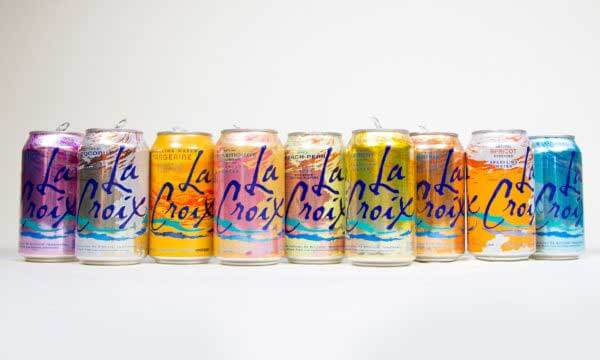 Believe it or not, La Crosse County has a few claims to fame.
Here's a list of 5 things that stemmed from the area we know and love…in some way or another…
LaCroix
You're probably familiar with this bubbly brand. You may also know, or wouldn't be surprised, that it is the number one sparkling water brand in cans and number one domestic sparkling water. BUT did you know that it actually originates right here in La Crosse? LaCroix was introduced in 1981 by G. Heileman Brewing Company as the "Anti-Perrier" brand and later sold to National Beverage. 36 years later, the drink is still going strong with a variety of tasty flavors such as Berry, Cran-Raspberry, Lemon, Lime, Orange, Passion Fruit and many more. Sure to quench your thirst on a hot summer day.
'Mr. Wizard'
Though he was not born in La Crosse, Mr. Wizard's Don Herbert spent his childhood growing up in La Crosse. He began junior high in La Crosse in 1929 and continued on to high school at Central High and eventually attended the La Crosse State Teacher's College. The two-time Emmy nominee's popular TV show "Watch Mr. Wizard" ran on NBC-TV from 1951 to 1965. He then went on to host Nickelodeon's "Mr. Wizard's World" from 1983 to 1990. Herbert was the recipient of several awards including three Thomas Edison Awards, a Peabody Award for "Best TV Show Program for Children", as well as appearances on The Tonight Show and Late Night with David Letterman.
Comedian Shane Mauss
You may have heard of this popular comedian or perhaps you're familiar with his podcast "Here We Are." Mauss was born right here in La Crosse County, Onalaska to be exact. Mauss broke in to stardom at the HBO US Comedy Arts Festival in 2007 where he won Best Stand-Up. Where can you see him? Catch this funny guy on the Netflix special 'Mating Season'. Other notables include appearances on Conan, Jimmy Kimmel, Showtime, and Comedy Central Presents.
LaCrosse Footwear
Many are familiar with the old La Crosse Footwear Building in La Crosse as it now houses the very popular Pearl Street Brewery, located on St. Andrew Street. The company started operation in 1897 as the La Crosse Rubber Mills Company, producing rubber horseshoes. The company soon switched to producing rubber fabrics, raincoats and ultimately became famous for their rubber boots and footwear. In 1930 the company became the city's largest employer, providing jobs to 2,000 people. 1987 marked the year La Crosse Rubber Mills became LaCrosse Footwear Inc. Come 2001 the company decided to move their headquarters to Portland Oregon where they continue producing the ever popular footwear today.
Old Style
If La Crosse is known for anything, it's for it's rich brewing history. 1858 is the year Gottlieb Heileman and John Gund opened City Brewery in La Crosse. After a period of struggle and seemingly little to no growth, Gund sold his shares to Gottlieb, giving Heileman full ownership. Originally called Golden Leaf Lager in the 1890's, Old Style made it's first appearance in local stores in 1902. At that time, the company was producing around 160,000 barrels of Old Style Lager. The brand was eventually purchased by Pabst and left La Crosse but has since returned based on a contract between City Brewery and Pabst stating City Brewery is the sole producer of the Old Style Brand. Old Style Oktoberfest, a seasonal take on the classic, became available in the fall of 2016 – just in time for the annual Oktoberfest celebration in La Crosse. The brew celebrates the German roots of Old Style and is only available in the Midwest. Cheers to that!
We're tons of fun, promise! Join us at some of our festivals!