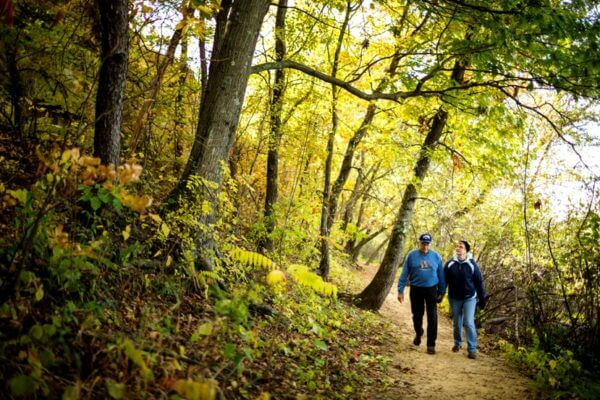 Photo Credit: Travel Wisconsin
Not many states have as many natural recreation opportunities as we do in Wisconsin.
And thanks to the DNR, we all have the opportunity to enjoy them on Free Fun Weekend! Here are five things you'll need to know to take advantage of this fee-free event, held this year on June 2nd and 3rd.
No license required
Fish to your heart's content, license-free. Do you have a kiddo who has expressed interest in the sport? Try it out before purchasing a license. If you've never tried trout fishing, this is the perfect time to give it a shot since there's no trout stamp required. You can even use free fishing equipment available at more than 50 state parks, DNR offices and partner organizations. Keep in mind, though, that all rules and limits do still apply.
Ride like the wind
This weekend only, all state trail fees are waived! This includes registration fees for ATVs. Gas up your ride and hit the trails, or just enjoy the perks of free vehicle admission at all state parks.
Events galore
Many of Wisconsin's State Parks will be hosting free events over the course of the weekend. Explore your area park for activities like geocaching, archery, kayak demonstrations, craft vendors and kids activities.
Hashtag it up
Wisconsin State Parks has an exciting initiative that focuses on promoting good health through the great outdoors. When you post photos of your adventure weekend, be sure to include the hashtag #OutWiGo to join the movement.
Discover adventure
Follow Wisconsin DNR on social media to stay up-to-date on all activities happening during Free Fun Weekend. You can also visit their website for specifics on state park events near you.
Disclaimer: This is just my perspective on La Crosse County events, businesses and activities. I'm only one local opinion. Explore the rest of the site to learn more on those that I've missed.
Sara Walters
Writer
Sara Walters is a writer, mom and marketing professional. She lives in La Crescent, MN with her husband and two daughters, Caroline and Maggie. Visit Sara's website at creativecontentandconsulting.com.