Affordable Activities in the La Crosse Region
Ready for your last-minute Autumn adventure? If you're working with a budget, don't worry! You won't have to spend a fortune to have a great time. The La Crosse Region offers numerous, affordable activities to enjoy during your getaway! We've pulled together six* low-cost, memorable adventures for you to enjoy when you're ready to visit!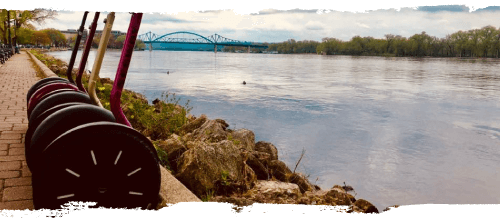 La Crosse Segway Tours:
Ready for something new and exciting to try? Hop on a Segway with La Crosse Segway Tours and discover La Crosse in a unique way, gliding effortlessly along the beautiful Mississippi River. With the lowest prices in the tri-state region, La Crosse Segway Tours are an affordable and fun way to experience the views of the La Crosse Region.
Open: Daily | Price: Segway Tours as low as $59 per person**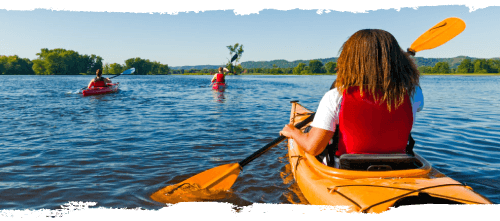 Schafer's River Rentals:
Conveniently located on Lake Onalaska, Schafer's River Rentals offers water adventures with fishing licenses, tackle and live bate. In addition, they provide rentals of fishing boats, pontoons, kayaks, and canoes. With over 50 years in the area, Schafer's River Rentals offers you the opportunity to fish the beautiful La Crosse Region or just cruise on a warm summer day. Catch your next memory courtesy of Schafer's River Rentals!
Open: Daily, 7am – 5pm | All Prices Vary. Canoe & Kayak Rentals: as low as $15**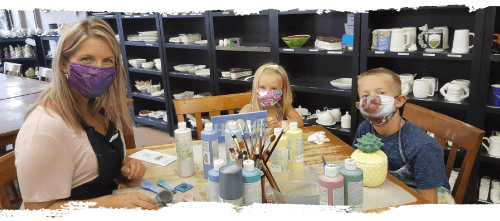 Creative Canvas and Board:
Creative Canvas and Board is a fun, interactive art studio that offers Sip & Paint canvas painting and Board Design classes. You can also enjoy graffiti workshops, Paint your Own Pottery, and private events. Get ready to express your unique style at Creative Canvas and Board! Let your creativity take over at a fun, non-intimidating setting in Downtown La Crosse.
Open: Daily, Hours Vary | Prices Vary per Activity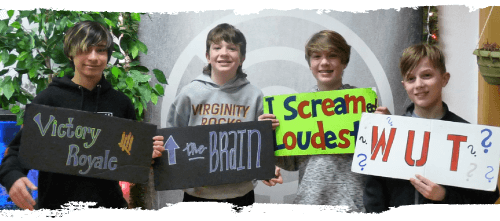 The Great Escape of La Crosse:
The Great Escape offers visitors an immersive escape room experience! With interactive, themed puzzle games, and riddles, gadgets, and mind tricks, the mysteries will challenge you and your entourage to escape in 60 minutes or less! Can you and your team work together to problem-solve and get creative in order to be freed? You can find The Great Escape in the heart of Historic Downtown La Crosse.
Open: Wednesday – Sunday | Prices Vary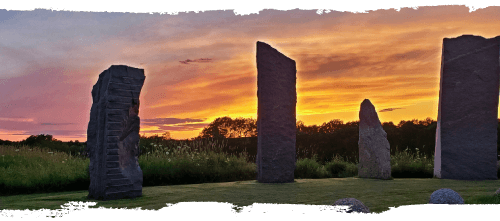 Kinstone Megalithic Garden:
Identified as Wisconsin's "Stonehenge," Kinstone is a modern, megalithic garden of stones weighing up to 35 tones and standing up to 23 feet tall! Granite boulders, standing stones, and sculptures are famous to amaze. The grounds are a sacred, stone sanctuary and you'll feel as though you've visited an older world. Whether you enjoy a tour, find a quiet spot for contemplation and meditation, or are just visiting to experience the spectacular views, "you can let the land and nature work their magic on you!"
Open: Daily, May 1 – October 31 | Admission: $5 / person**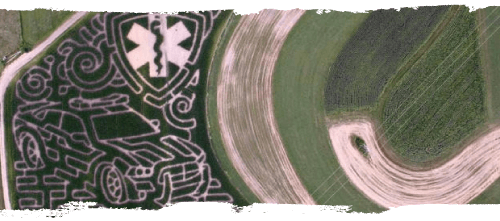 Hidden Trails Corn Maze:
Established in 1998, Hidden Trails famous and ranked among Wisconsin's oldest and largest corn mazes! There are four mazes to pick from, a pumpkin patch for finding your perfect Halloween partner, wagon rides, farm animals and more! With 5 miles of paths and a 12-acre corn maze, you'll enjoy your visit…. Even if you get lost. Hidden Trails is opening September 5th, weather permitting, and is located in West Salem, Wisconsin.
Open: September 5 – November 1 | Corn Maze: $8, Play Yard: $5, Combo: $11**
See? Fun shouldn't cost an "arm and a leg." There are many ways you can get out and enjoy the La Crosse Region on a budget. If you're ready, book your next adventure today!
*Disclaimer: This listing is not comprehensive of the entire La Crosse Region. Check out More Things to do for additional experiences to enjoy during your visit. **Prices and hours are subject to change at any time. For updated pricing and booking, visit each businesses' direct website.