HAPPY EARTH DAY!
The La Crosse Region bursts with natural wonders perfect for celebrating Earth Day today, or all spring and summer long! Check out our selection of businesses and legendary sights to explore and experience Mother Nature at her finest.
April 22nd Marks the Spot for the 51st Earth Day!

Founded by Wisconsin's own former Governor Gaylord Nelson, the international Earth Day theme for 2021 is focused on Restoring Our Earth! The global climate summit can be viewed at 12 PM Eastern Time on EARTHDAY.ORG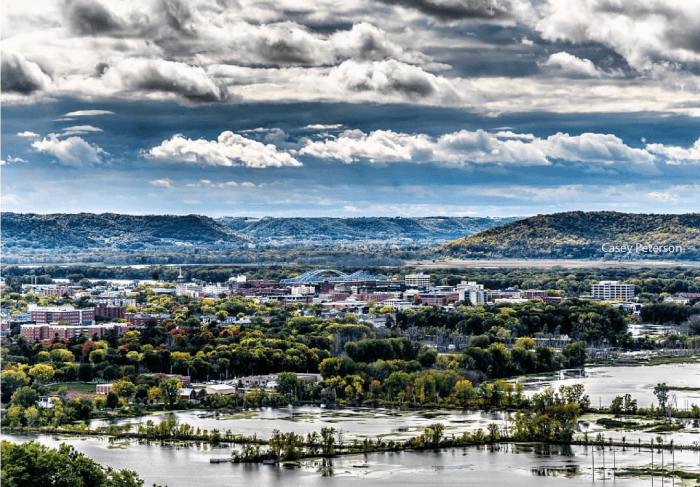 Start Your Hunt At…
The Upper Mississippi River, National Wildlife and Fish Refuge
A Visitor Center on Brice Prairie – Free to the Public
The local National Wildlife and Fish Refuge is 261 miles long, the longest in the nation, and one of the most visited. With over 240,000 acres of wetlands, forest, and river to explore you can enjoy an overlook of Lake Onalaska and interactive exhibits of wildlife and habitats – where you're sure to learn a thing or two! Most memorable? The "Walk on Water" exhibit, to see what lies below the surface of the river!

The Refuge also features 96 miles of marked canoe trails. Including the Lake Onalaska Canoe Trail starting at Lytle's Landing on Brice Prairie and traveling through the backwaters to Lake Onalaska.
Wisconsin Great River Road
Scenic Byway – HWY 35
"America's Greatest Undiscovered Scenic Drive."
Just follow the green pilot wheel signs for an unforgettable trip. The byway carries you through landscapes millions of years old, untouched by the mighty glaciers. There are places along the road where you can see towering limestone bluffs created over a million years ago, rising more than 500 feet above the Mississippi River. In some of the cities and towns, you can drive to the tops of the bluff for panoramic views that reveal the natural beauty of the area that will take your breath away.

The area affords many one-of-a-kind experiences including fishing, hunting, biking, hiking, skiing, boating, and shopping, and unique eateries!
Trempealeau Mountain Golf Club
Have you explored this first-class golf experience located between the majestic Mississippi River and beautiful Perrot State Park? Proudly offering an 18-hole championship golf course, the club is open to the public. The course was built on beautiful rolling farmland, perfect for getting active while enjoying natural views.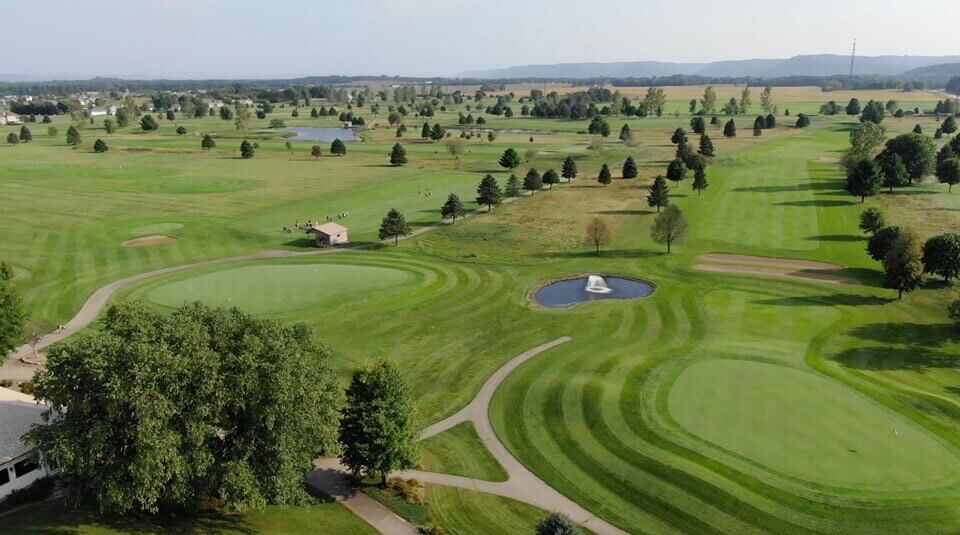 If the Hunt has You Feeling Hungry…
Stop by the Peoples Food Co-op Daily Deli and Bakery
Feel Good About Your Food – Food that nourishes your body and protects the planet.
People's Food Co-op ensures the availability of high-quality and safe food at fair prices with an emphasis on local, organic, fairly traded, and natural goods.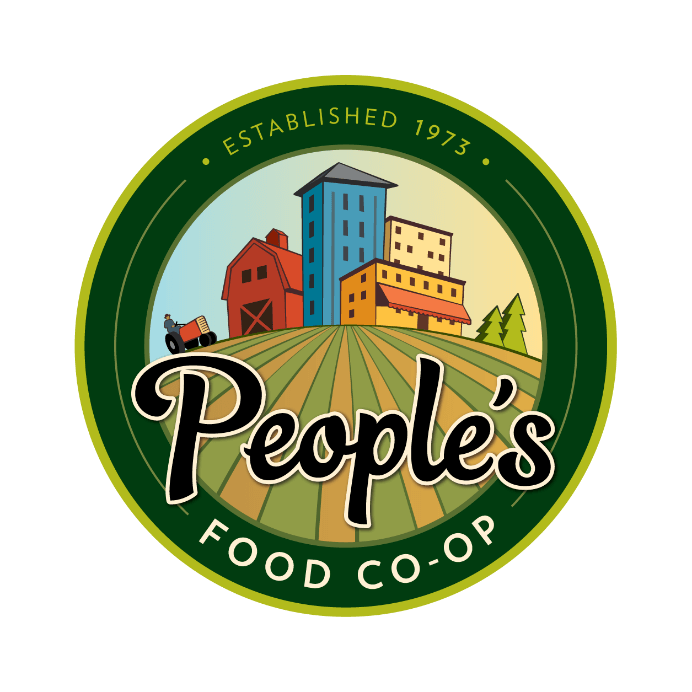 More Must-See Natural Wonders…
Signature Sights of the
La Crosse Region
From Bluffs to Bridges – Home to breathtaking landscapes, historic monuments, and legendary parks, the La Crosse Region boasts a plethora of outstanding natural sights.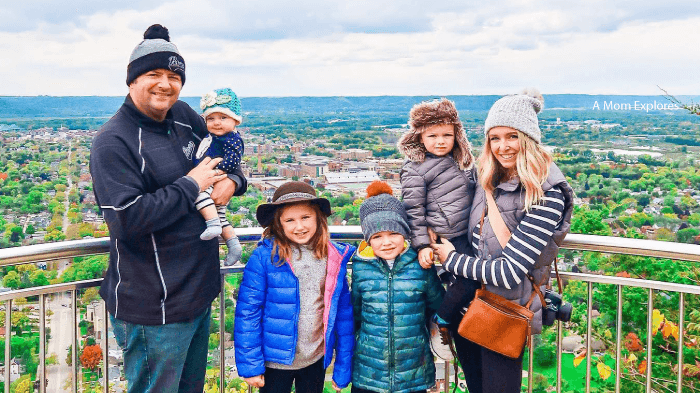 These Earth Day Hidden Gems won't Stay Buried for Long! Find Them While You Can…
Earth Drink Day Deal!
$2.00 from every seasonal cocktail and $2.00 from every 750ml bottle of spirits purchased on Thursday, April 22 will benefit The Prairie Enthusiasts.
The Prairie Enthusiasts strive to protect and manage the remaining prairies and oak savannas that once covered the landscape of the Upper Midwest and help others learn about their importance.
River Town Pedal Tours, LLC
River Town Pedal Tours are eco friendly Parties on Wheels!
Pedal powered at a maximum speed of 5 mph where up to 16 people can take two hour scenic tours around Historic Downtown La Crosse. Not to worry, a driver is provided. Your job? Bring the friends and fun! Tours will stop at various locations for Food, Drinks, & Shopping!
Rides start at La Crosse Distilling Co. 129 Vine St.
The Hunt doesn't have to end here… Make it a Weekend Adventure!
Pine View Campground
Year Round Campground with Campsites, Lodging & Outdoor Adventure
From hiking trails and kayak rentals to paintball and disc golf, Pine View Campground is an ideal retreat for enjoying the outdoors in unique ways. Located at Ft. McCoy, this campground offers campsites and a variety of other lodging options designed to suit your preference. Reconnect with those that matter and bask in mother nature at this family-friendly destination.
Justin Trails Resort
Bed & Breakfast Featuring Cabins, Camping & Outdoor Activities
Nestled in the hilly Coulee Region of Sparta, WI, Justin Trails is a 200-acre resort that offers both bed and breakfast experiences as well as trails and outdoor fun to enjoy with your special person or crew! So, whether you are looking for a special, cabin getaway, want to explore the marvelous trails, or experience some llama fun, this destination is the perfect place for adventure bursting with natural wonders.