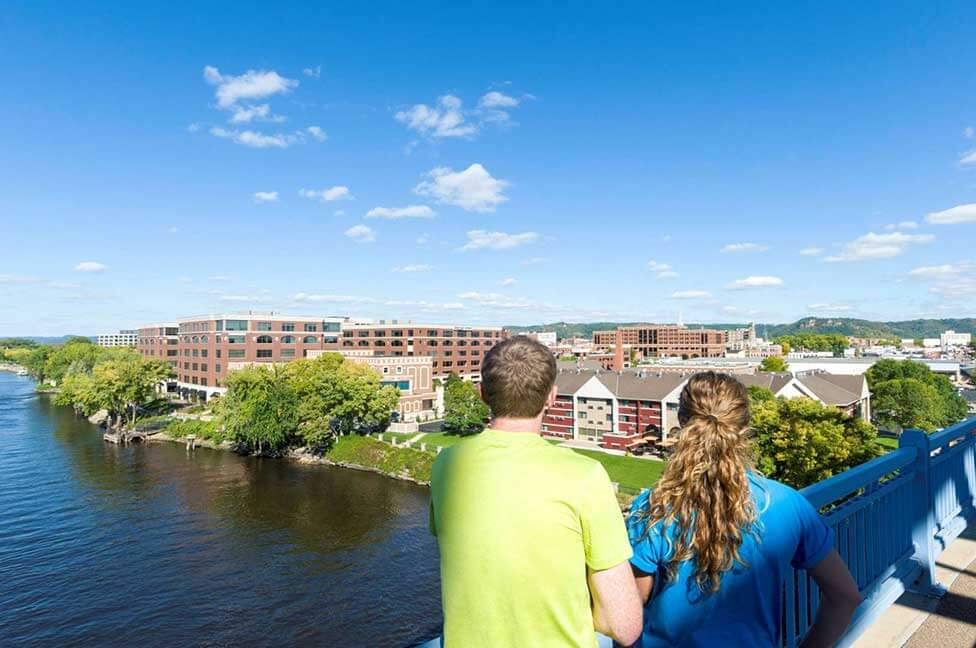 Livability editors looked at cities across the country, and La Crosse was among the 10 best affordable.
Number 5 to be exact.
Situated along the Mississippi River, La Crosse is no stranger to accolades. Case in point? It earned a spot on our list of the Best Places to Live in Wisconsin, was named one of Forbes' Best Small Places for Business And Careers and appeared on our Top 100 Best Places to Live list.
You'd think a city with all these distinctions would come at a high price, but La Crosse has managed to stay surprisingly affordable even as it has grown. While the average resident here spends around 30% less on necessities than the average American, their healthcare and entertainment costs are even lower than that. And with home values clocking in around $70,000 lower than the national average, living here is well within reach of many budgets.
La Crosse boasts one of the higher LivScores on this list, and one need not stretch their imagination to see why. Unemployment is at a mere 3.1%; there are two major healthcare facilities (Gundersen Lutheran and Mayo Healthcare System-Franciscan Skemp) to serve the area; and La Crosse is home to three colleges and universities, including the University of Wisconsin-La Crosse.
In the "things to do" category, La Crosse has been hosting its own Oktoberfest since 1961, and also hosts a summertime event called Wienerfest. Residents can enjoy the outdoors with a swim at Black River Public Beach, go golfing at two local courses, hike around Hixon Forest or head to the Myrick Park Center and take a stroll through the Marsh Trails.
In the winter, La Crosse is also known for both downhill and cross-country skiing at Mt. La Crosse. Grandad Bluff — which towers 600 feet and overlooks the city — is another famous draw, and was voted "the most scenic view in the state" by Wisconsin Trails readers.
About Livability.com:
Livability.com explores what makes small to mid-sized cities great places to live, work and visit. We examine issues related to livability such as walkability, cultural amenities, transportation, urban planning, and sustainability through exclusive research and discussions on our blog. We celebrate the accomplishments of these cities through our monthly top 10 lists, our annual ranking of livable cities, our rich photography and conversations with readers in social media. Livability.com is a division of Journal Communications, Inc.