Relax with mom & the whole family with these 6 adventures in the La Crosse Region!
Visit these top picks and locations to create memories with those who matter most!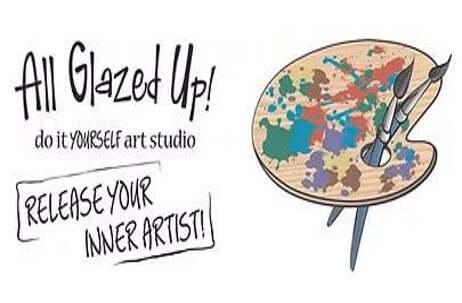 All Glazed Up! | La Crosse
Pottery painting at All Glazed Up! in Historic Downtown La Crosse is the perfect place for everyone to release their Inner Artist! Stop in anytime, or call ahead and they'll reserve a spot for you. The talented and enthusiastic staff will give you as much assistance as you would like to help let your creative side shine! This is a perfect time to get creative with mom and spend some time together.
Children's Museum | La Crosse
The Children's Museum bursts with educational fun for the whole family! Located in Downtown La Crosse since 1999, the Children's Museum celebrates the power of play with three floors of interactive exhibits for ages 1-10 with adult companions. The Museum also offers a FUN shop, birthday parties, after-hours rentals, summer day camps, and more silly, smart fun.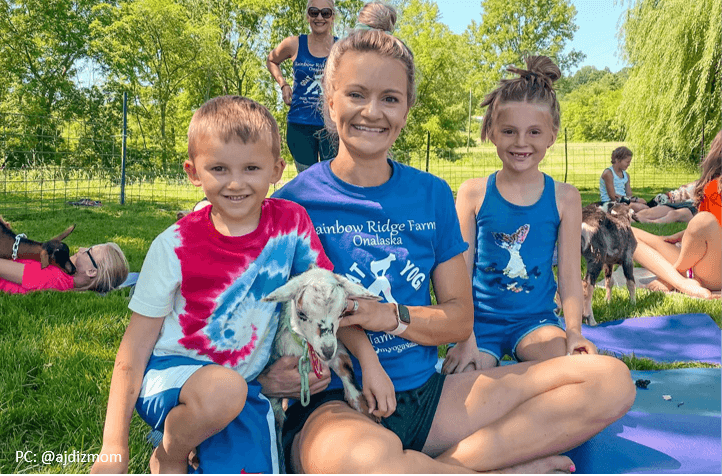 Rainbow Ridge Farms | Onalaska
Rainbow Ridge Farms Bed & Breakfast is a charming turn-of-century working farm. Nestled in a peaceful valley, guests can relax and enjoy the area`s attractions. Activities at the farm vary by season. As our guest, you are welcome to help milk goats, feed babies, work in the garden, and collect eggs for breakfast in the morning. One of their more popular sessions is Goat Yoga with the family during the summer season!
International Owl Center | Houston, MN
The only all-owl education center in the United States, the International Owl Center booms with fascinating exploration. Touch owl feathers, learn to identify owls by the sounds they make, explore children's owl art from around the world, and take pictures of mounted species of owls. Oh, and did we mention the live owls on site? Ruby and her friends commute to work every day!
La Crosse Queen | La Crosse
Cruise and tour the mighty Mississippi River on The La Crosse Queen with the whole family. A modern-day replica of the grand riverboats which used to navigate the Mississippi in the early 1900s, She is one of the few "true" paddlewheelers still in operation in the country today. Grab a slice of pizza to eat or enjoy fine cuisine, a full-service bar, and panoramic scenery during each cruise.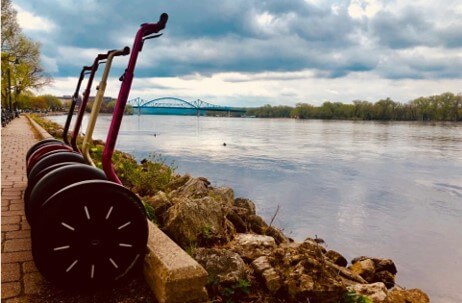 Segway Tour | La Crosse
La Crosse Segway Tours offer something new and exciting to try with the family. Have you ever seen a Segway and thought it looked like fun? Discover La Crosse as you glide effortlessly on a Segway while taking in the sights along the beautiful Mississippi River. Choose from a variety of tour types to explore with picture perfect spots to capture new memories with great pics of the whole family.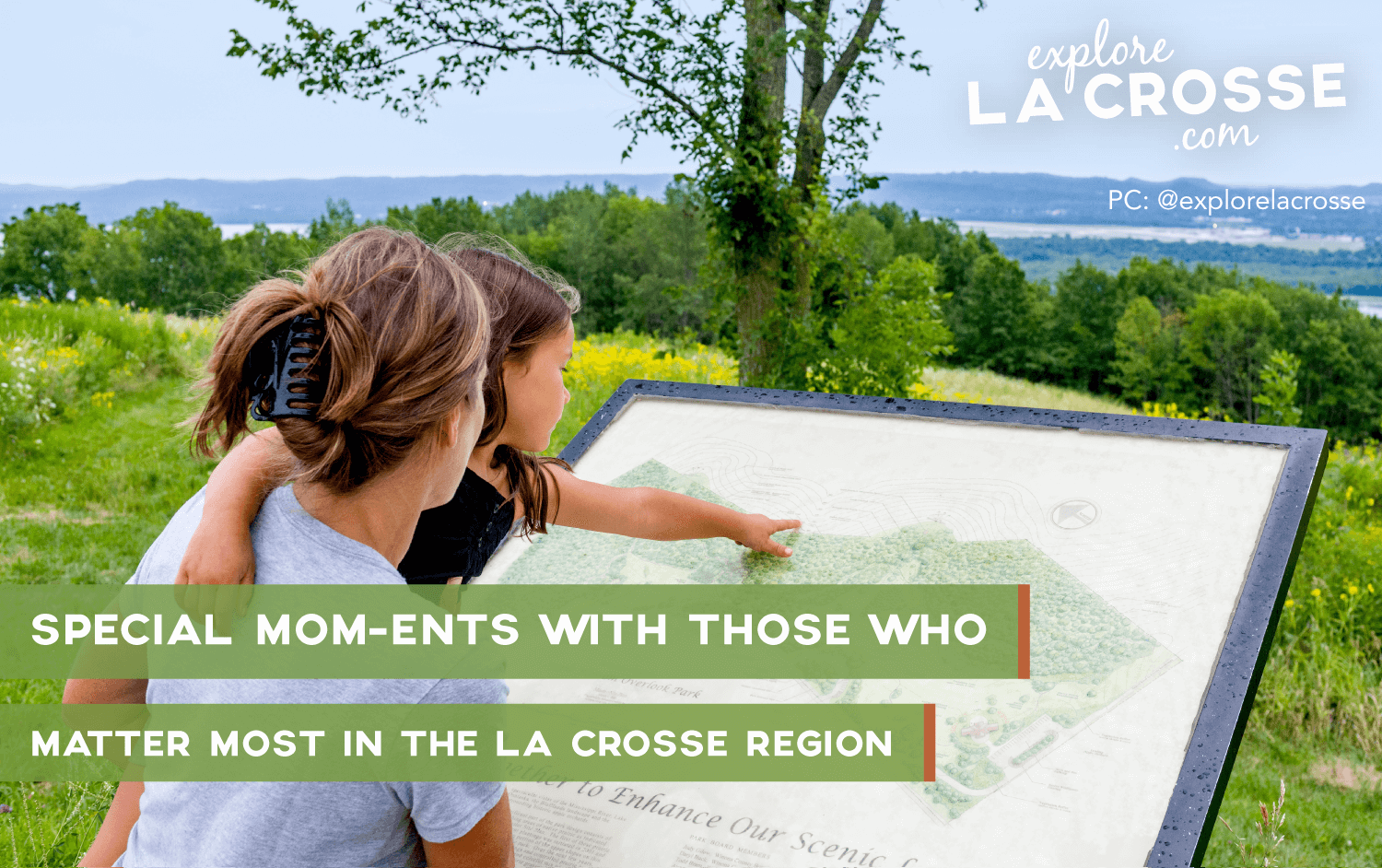 Special Mom-ents
The La Crosse Region is brimming with memory-making mom-ents to explore with savory treats, legendary sights, unique brews, and outdoor adventure. Check out these top picks and start making memories with those who matter most!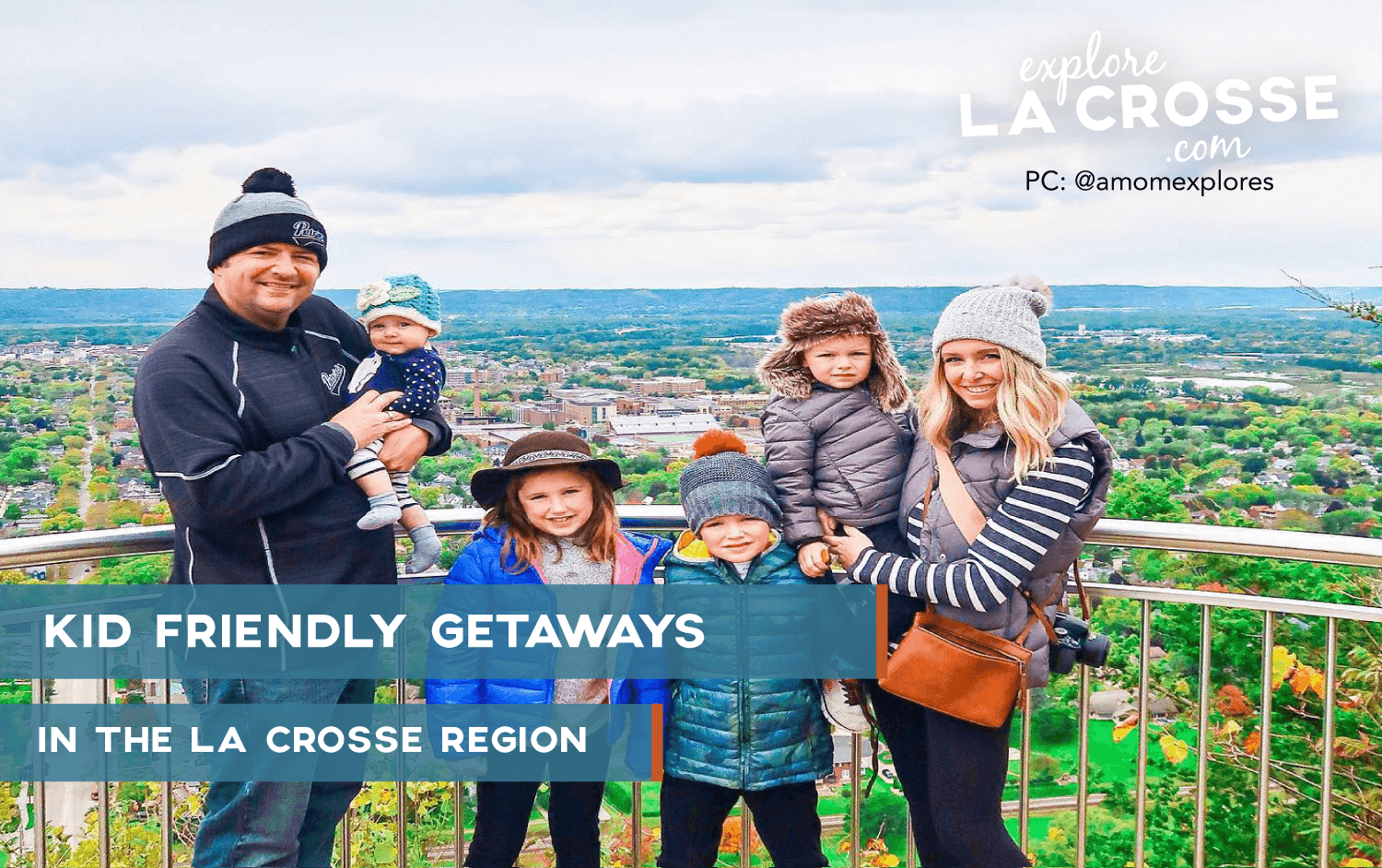 Kid Friendly Getaways
The La Crosse Region is just a road trip away! Explore a destination bursting with adventure and exploration suited for the whole gang. Make a stop at any of these Kid Friendly Getaways, your family might even surprise you and want to head back!