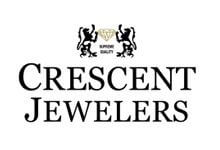 Crescent Jewelers specializes in diamonds, colored gemstones, and watches. We offer In-House watch and jewelry repair with an in-store goldsmith, as well as insurance appraisals & purchase scrap gold.
Located in downtown La Crosse, Wisconsin it has been the Coulee Region's jewelry store since 1914. Offering the world's most perfectly cut diamond, Hearts on Fire, among many other diamond brands, you'll find it is the jewelry store to shop at when choosing that perfect engagement ring. There is something for everyone; watches, gemstones, boutique brands Meira T and Holly Yashi, pearls, gold and silver jewelry, and specialty items for that special someone…including yourself.
Building relationships since 1914.
(P) 608-784-9275