Visit another new location of the La Crosse Escape Room in addition to the one on Main St, at Valley View Mall!
WHAT IS AN ESCAPE ROOM?
Escape rooms are a new type of interactive adventure game in which people are locked in a heavily themed room with other participants and have to use elements of the room to follow clues, solve puzzles, crack codes, and escape the room within a set time limit.
FRIENDS AND FAMILY
Time to make some new memories that will last a lifetime! If you're looking for a challenging adventure with your friends and family, La Crosse Escape Room will more than entertain everyone, and even your grandparents! No need for special knowledge or skill sets, just come prepared to have fun!
TOURISTS AND VISITORS
So you've hit the beach, seen the sights, and lived it up on 3rd Street. Now how about trying something really exciting? Whether you're here on business, vacationing here, or visiting family, an escape room is something you won't want to miss! Live escape games are the hottest new attraction around and La Crosse Escape Room is a must stop destination while you're here.
TEAM BUILDING AND CORPORATE
In need of breaking the ice among your team? Looking to develop your company's leaders? Would you like to boost morale and motivate everyone? From leadership development, increasing synergies, improving communications, or to simply observe how your team interacts, our escape rooms provide the perfect activity for team building.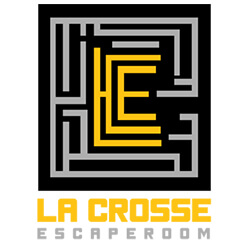 (P) 608-518-3891