Hop on for a cruise to see the Grand Mississippi River!
Learn About The Historic Paddlewheeler While Taking In The Scenic Views
The La Crosse Queen Paddlewheeler is a modern-day replica of the grand riverboats which used to ply the Mississippi in the early 1900s. She is one of the few "true" paddlewheelers still in operation in the country today. In keeping with early traditions, she was built with stern wheels which are her only means of propulsion.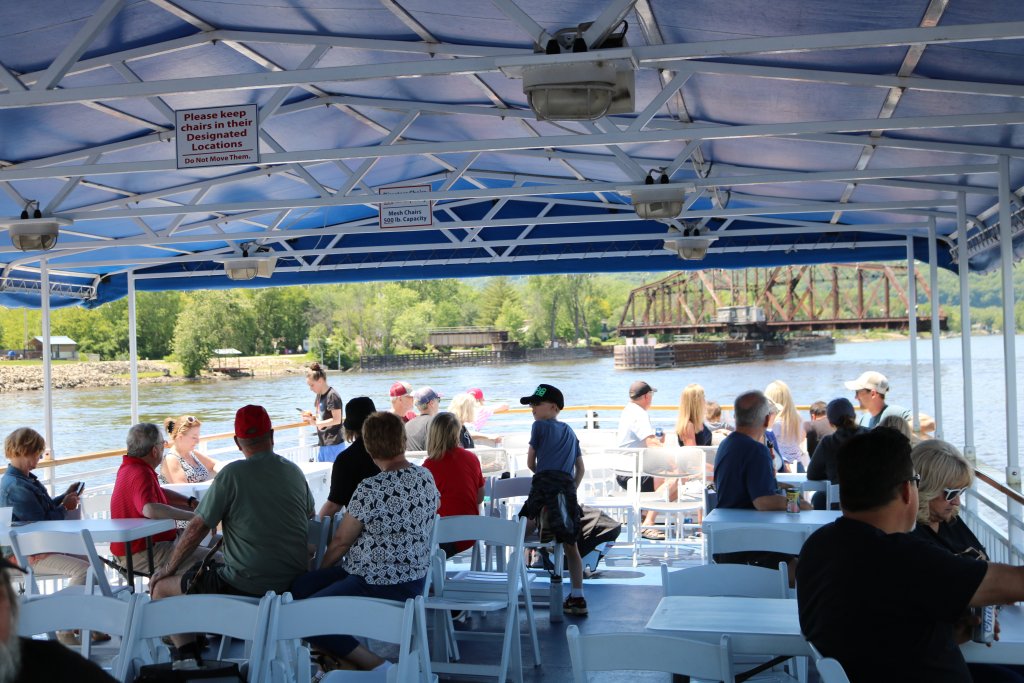 Cruise Where 3 Rivers Meet
The La Crosse Queen cruises along the Mississippi River where the Black and La Crosse River meet. You'll venture to see one of the few remaining swing bridges in the country and the iconic Blue Bridge dividing Wisconsin and Minnesota state lines as well as cruise along La Crosse and La Crescent. Here you'll be able to see the rolling bluffs and spot wildlife while learning the history of the area from a tour guide.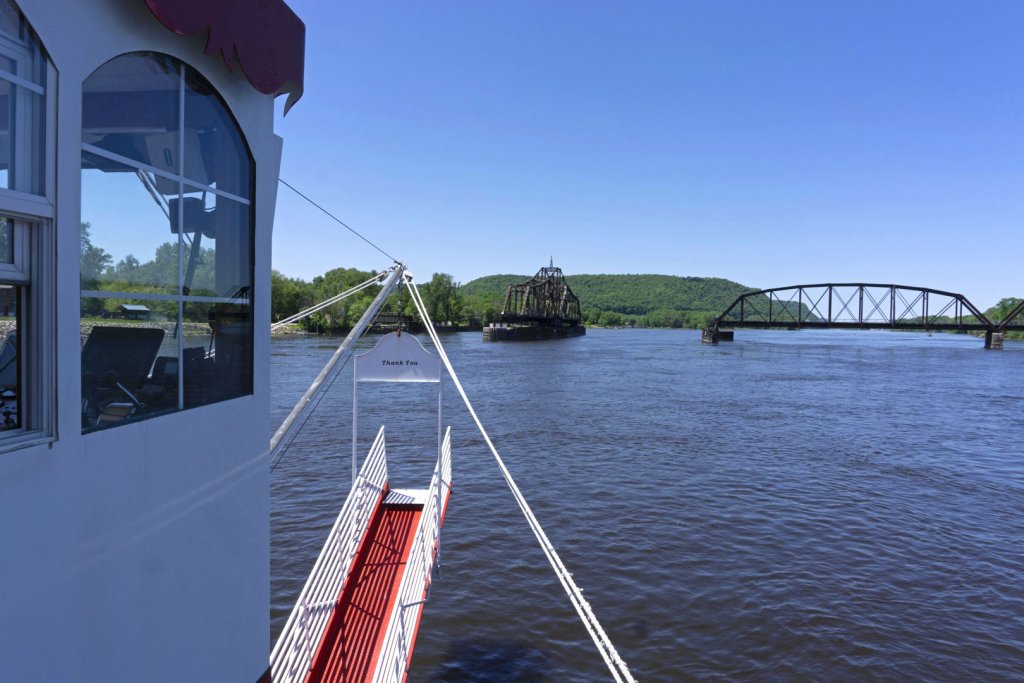 Special Features
Not only can you see gorgeous views, but you can enjoy snacks with a full service bar and food. With an upper and lower deck full of ample seating and tables, it'll be easy to enjoy time with friends or family. The lower deck is air-controlled for all types of weather and has windows lining the boat while the upper deck has a covered area for shade or an open back to enjoy the sun as you cruise along the water. There are several types of cruises to choose from to meet everyone's niche, including a pizza cruise, Saturday night dinner cruise and a Sunday brunch cruise.
Find More Riverside Adventures
Designed for every type of explorer, find your next adventure between the bluffs in this custom library of itineraries. From epic eats to sophisticated shops, adrenaline filled experiences to angling and hiking, get ready to make memories with those that matter most! Learn more about the Riverside Adventures from Cynthia (Adventuring Woman).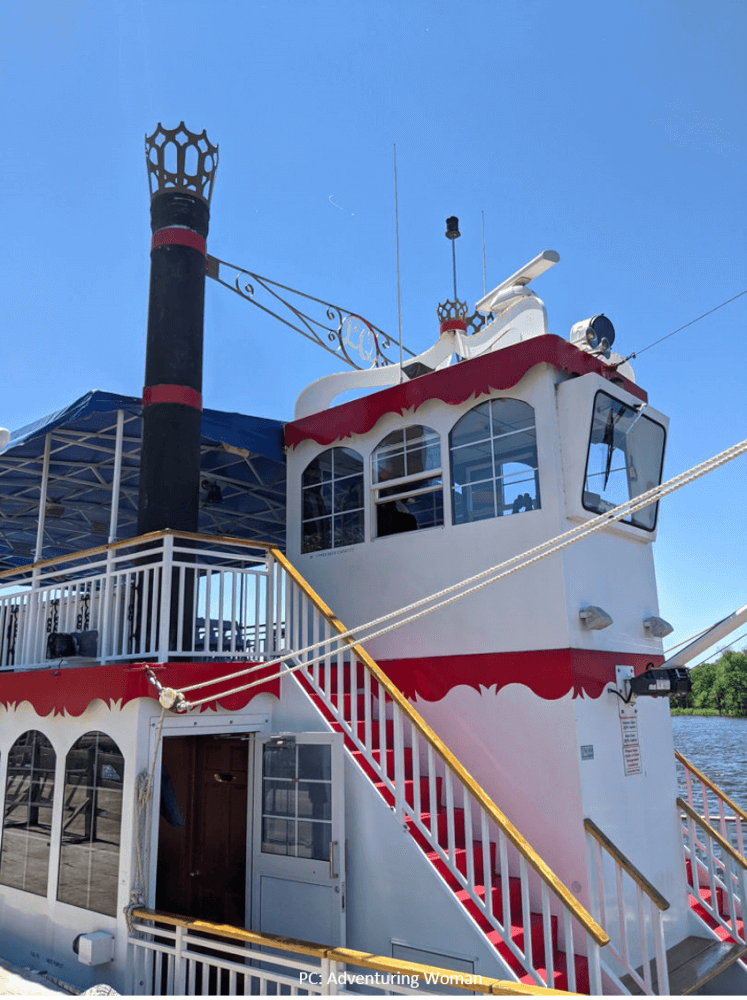 Board The La Crosse Queen With Us:
Support local businesses and take a cruise on the La Crosse Queen!