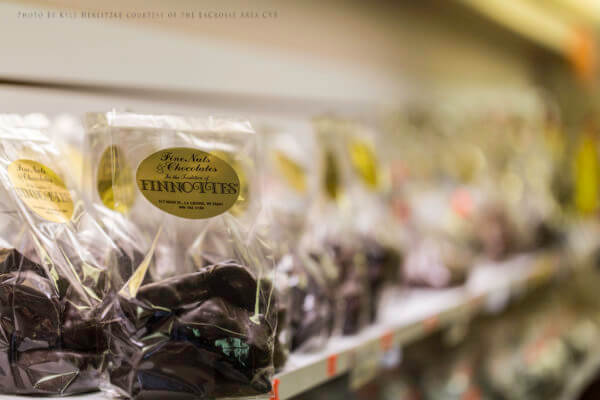 Are you searching for the perfect sweet treat this Valentine's Day?
Look no further.
These four candy shops in La Crosse County have been serving up the goods for years and have just what you're looking for.
1. Linda's Bakery
This family-owned bakery has been serving La Crosse County since 1973 so you know they're doing something right. Linda's treats are baked fresh and from scratch each and every day. From fresh baked bread to finely decorated cakes, they have it all. Swing in and pick out one of their mini desserts or pastries for your sweetheart this holiday. While you're there, don't forget to grab yourself a cup of coffee or a smoothie to go.
2. The Sweet Shop
Located on Caledonia Street on La Crosse's Northside, the Sweet Shop has been crafting sweet concoctions since 1921. The Sweet Shop makes a fine assortment of homemade candies and ice cream. What's good you ask? Well, everything of course, but we're partial to the turtles, sea salt caramels, and maple creams. You don't have to take our word for it though! It's best if you try it out for yourself.
3. Finnottes
Dubbed the "Hometown Nut and Chocolate Shop", Finnottes got it's name when husband and wife team Frank Finn and Laurie (Otte) merged together to form Finnottes. Stop by and be amazed by the wide variety of gourmet chocolates, assorted candies, nuts, and snack mixes. From new candies to old fashioned favorites, there is something for every sweet tooth.
4. The Pearl Ice Cream Parlor & Confectionery
The name says it all! Located within the specialty shoppes of Pearl Street West, the Pearl is a popular stop all year around. Of course, one might think it's too cold for ice cream, but we'll tell you, it's NEVER too cold for ice cream. The Pearl offers more than just that though. Step foot inside the door and you'll see what we mean. The left side of the shop is dedicated to decadent handmade chocolates sold by the piece or by the pound. And a candy selection sure to draw some smiles from young and old.
5. Great River Popcorn Company
Don't let the name fool you, they have more than just popcorn. Great River Popcorn Company is located on Main Street in Downtown La Crosse and boasts lots of sweet treats for you or your loved one this Valentine's Day. Stop by and grab a bag of their hand-dipped chocolate covered pretzels, the perfect sweet and salty treat for the upcoming holiday.