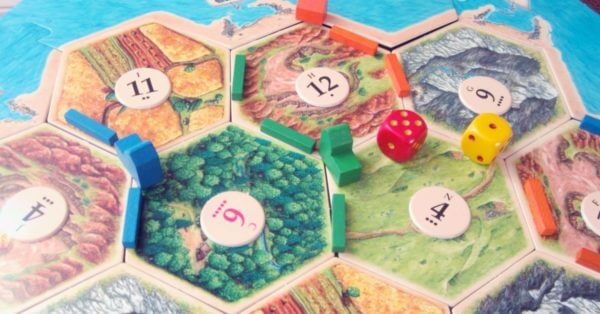 By: Anastasia Penchi
Is gaming your passion?
Do role playing games get your brain spinning and your heartbeat thumping? Are you more interested in assisting as storm giant King Hekaton is tasked with keeping order among the giants or do you prefer to wield the medieval swords of Amtgard yourself? Do you long to dress up like Margot Robbie in the movie, "Suicide Squad," and become the pig-tailed fictional supervillain Harley Quinn?
If so, Coulee Con is your festival.
This three-day event is La Crosse's version of a gaming festival, and it will be held Aug. 25-27 at the La Crosse Center. It appears loosely based on Comic-Con, the annual comic book convention in San Diego that started in 1970 and is popular for its workshops, film festival and celebrity autographs.
If gaming is your thing, here are some thing to keep in mind:
In La Crosse, it's all about the games
This festival is about gaming. Heard of Dungeons and Dragons? This is credited as the first fantasy roleplaying game where players act as the characters in an ongoing fantasy story. They always play D & D at these events. Or maybe you're heard of Warhammer 40,000, a fantasy miniature tabletop war game where you paint and build the unfinished miniatures you've purchased? This hobby/game was also featured during a round-robin tournament at Coulee Con last year. And a newspaper photo of last year's event also shows two guys battling during the live action game Amtgard using homemade swords made out of swimming pool noodles. I wonder if they found the instructions on how to make them on Pinterest?
Play dress-up at any age
Costumes and cosplay (dressing as a character from a movie, book or video game, especially of a Japanese genre) is not only allowed – it's encouraged. Looking like a favorite agent of good or evil allows us to escape the dreariness of life. There are some rules: For safety reasons they do not allow modern military, security, law enforcement or first responder costumes, unless you are actually active duty military wearing your government-issued uniform; no hate symbols are allowed; and costumes must be family-appropriate. If you are wondering if your costume is family-appropriate, bring something else as you may be asked to change before gaining entry. "In general, more coverage is better than less," advises the event Web site.
Will you escape?
One of the new additions to the festival is an escape room by Tactical Escape 101. This is a real-life room where you and your friends are locked in and have to use the elements within the space allotted to solve a series of puzzles, find clues and escape within a set time limit. Test your abilities under pressure in this mental and physical adventure game.
Hang with the kiddos
Organizers hope that this event is a family affair, with parents attending with their children – not just dropping them off. While Friday and Saturday are official tournament days, Sunday is more focused on gaming, families and fundraising. This is the perfect opportunity to expose those little gamers to some more intellectual, creative gaming pursuits. Besides, who doesn't want their child to major in Information Technology Management in college? Can you say retirement in Hawaii?
If you would like to register for Coulee Con, visit the webpage at www.tabletop.events/conventions/coulee-con-2017 or visit the Coulee Con 2017 Facebook page.

Anastasia Penchi is graduate of UW-La Crosse and a long-time Coulee Region writer who has written for area newspapers and magazines (www.loislaneforhire.com).