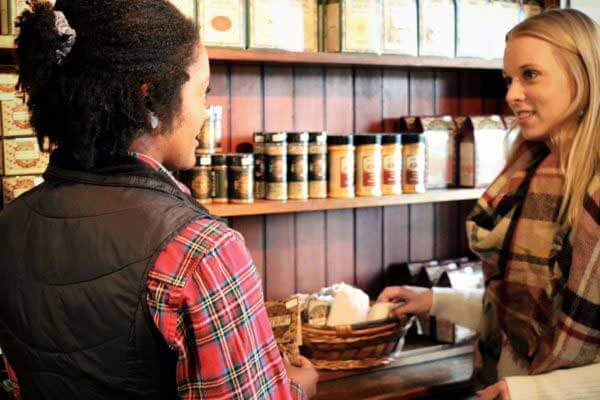 Gasoline Alley Toys & Antiques
Do you have someone in your life that enjoys vintage and antique toys? Finding the right gift for them may be a feat but as luck would have it, we have an idea for you. Gasoline Alley Toys & Antiques offers vintage and antique toys. They specialize in toy vehicles dating as far back as the 1970's. It's not just about the cars though – you can find gumball or even slot machines perfect for any game room or man cave.  Who knows, maybe you'll find a gift for yourself! See a more complete list of what they offer on their website. 
Craft and Vendor Marketplace
Do you have a goal to shop local this year? The Craft and Vendor Marketplace offers just that. Located in Downtown La Crosse, the marketplace is a cooperative atmosphere where local crafters and entrepreneurs have the opportunity to showcase their products every day. Customers are able to browse the Coulee Region's largest collection of handmade, made in the USA items, perfect for the gift giving season. Visit them on Facebook.
The Company Store
Based in La Crosse since 1911, The Company Store prides itself on creating high quality down and bedding essentials, sure to keep you and your loved ones warm and cozy all winter. From home décor to gifts for your furry friend, they offer a variety of products. Wait, down and bedding products for gifts? Don't let that fool you, they offer so much more! Rugs, furniture, mirrors, and even matching pajama sets for the whole family! Don't believe me? Check out thecompanystore.com and you'll see exactly what I mean.
Le Coulee Cheese Castle
Because who doesn't love a cheese and sausage gift box? Le Coulee Cheese Castle in West Salem boasts over 50 different cheeses to choose from. Find an old favorite or something new and unique. But wait, didn't I mention sausage too? They are also home to not only Wisconsin sausage but also a selection of honey and syrup. They'll even do the work for you and ship your gift box anywhere in the US or Canada.
The Toy Shop
When you step into the toy shop, prepare to feel like a child again. The Toy Shop offers a large variety of everything fun from board games to classic wooden cars. The best part is, the Shop's staff encourages you to try things out before you buy. Come play pretend in the kitchen or puppet theater, take the wooden trains on a trip around the track, check out the Calico Critter Family's new home, or have some fun with the latest board game or building set. Learn more about them online at thetoyshoplacrosse.com.
Holmen Locker & Meat Market
Swing by the Holmen Locker & Meat Market and you'll be sure to find the perfect gift for anyone on your list this holiday season. Gift baskets or gift certificates are always an option but that's not all that they offer. Take a step inside and you'll find a wide variety of fresh meats and cheeses, microbrew beers, wines, specialty foods, and house wares. Learn more by visiting them online.