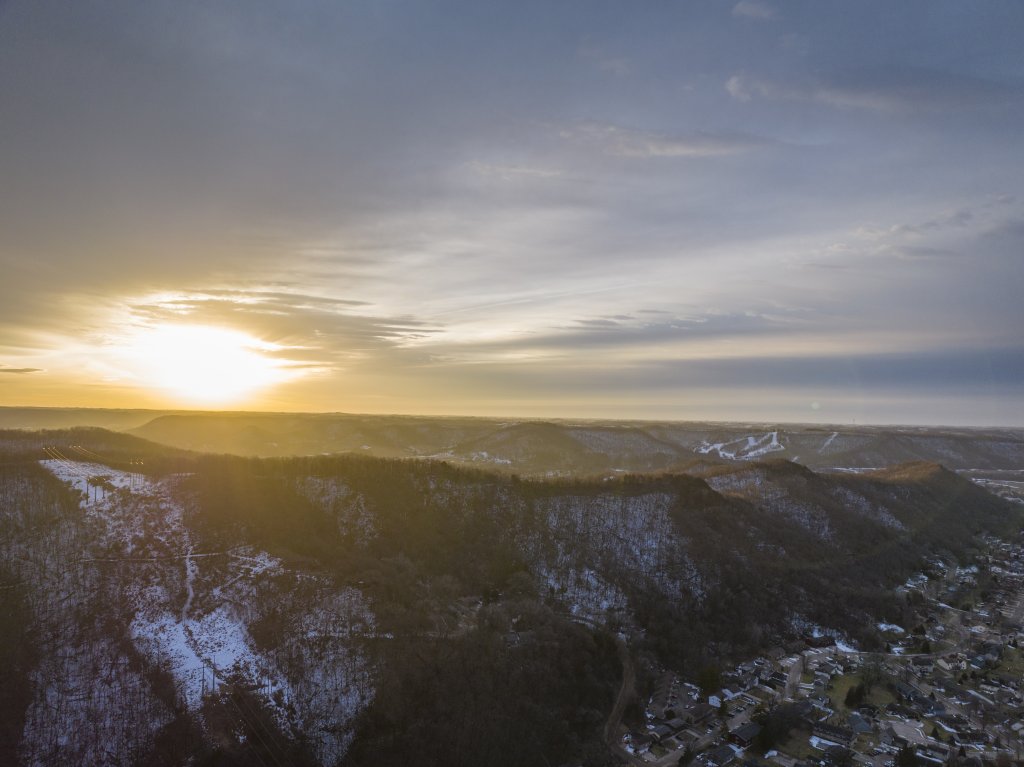 We're Not Bluffing – We Have Ancient Beauty
The La Crosse Region is nestled in the Driftless Region – a unique part of the world with unparalleled views and ancient, distinct topography. "Drift" refers to glacial drift: the rock and sediment deposited by a glacier as it moves over an area of land. A small piece of the Upper Mississippi Region was left untouched during the last Ice Age, leaving no glacial erosion or deposits. While surrounding landscapes were flattened by glaciers, the Driftless Region remains with the original, rugged terrain of the Upper Midwest. The natural topography reaches into parts of Minnesota, Wisconsin, Iowa, and Illinois – however the La Crosse Region is special; located where the Mississippi River and Driftless Region collide, beside the Great River Road.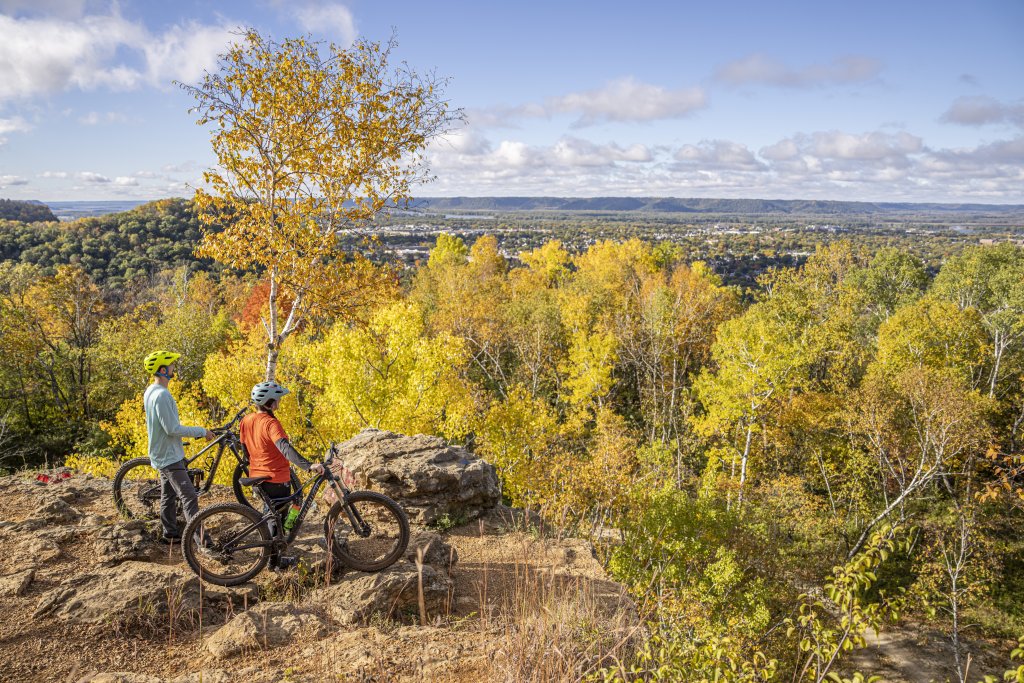 Choose the Scenic Route
The Great River Road is both a National Scenic Byway and All-American Road that traverses through ten states along the Mississippi River. The La Crosse Region and our famous, Driftless bluffs proudly sit on the route. Our region is part of the 33 Mississippi River towns along Highway 35, and welcomes the many visitors the scenic drive brings every year.
If you're looking for boundless outdoor adventures, look no further! With trails for hiking, rivers to fish and paddle, challenging cycling routes, and much more, there is definitely a Driftless experience for everyone. The natural landscape of the Driftless Region offers unique experiences for all skill and comfort levels. For a sense of the expanse of the Region, visit Grandad Bluff in La Crosse for a birds-eye view of the City below, Minnesota, and Iowa.
La Crosse Region Stops while Traveling the Great River Road
Grandad Bluff
La Crosse, WI
Grandad Bluff is famous to the La Crosse Region and is a sure landmark to enjoy during your time in the region. The bluff itself sits 600-ft. high and overlooks the city of La Crosse, the Mississippi River Valley, Wisconsin, Minnesota, and Iowa. It has been voted as "the most scenic view in the state" by Wisconsin Trails readers and should definitely make everyone's bucket list!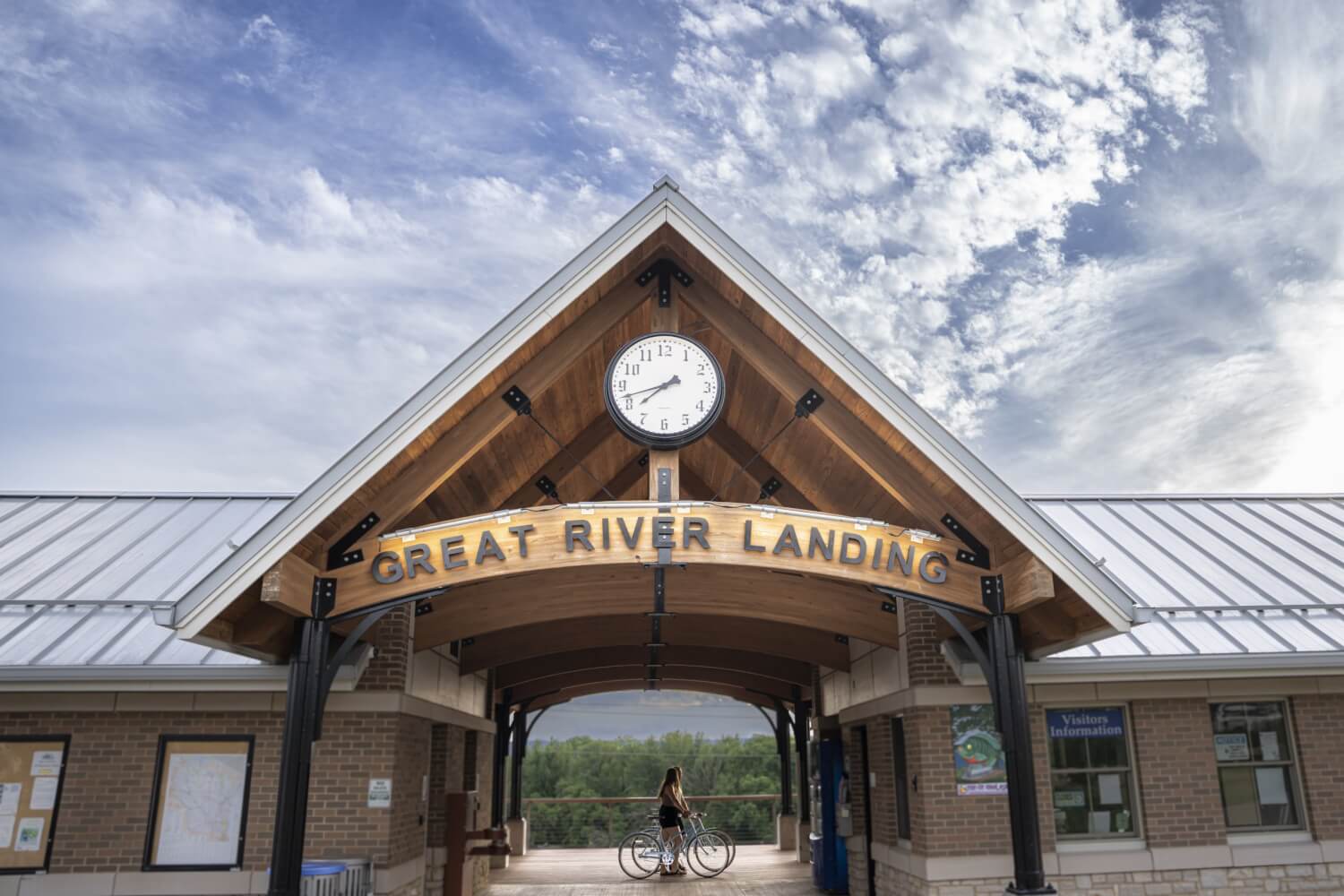 Great River Landing
Onalaska, WI
Great River Landing is host to the Great River State Trailhead – known for its 101 miles of interconnecting state trails. With a beautiful visitor center and views of Lake Onalaska and the Black River, this landmark is sure to be a crowd favorite. It's located next to Downtown Onalaska with dining and shopping options to explore while there!
Apple Blossom Scenic Overlook
La Crescent, MN
This famous overlook, located on Apple Blossom Scenic Drive of the Great River Road, showcases a stunning view of the Mississippi River Valley and into the La Crosse Region. It's named after the thousands of spring apple blossoms and is just a short drive up the bluffs from the city of La Crescent, MN.
Sources and to Learn More:
https://www.sustainabledriftless.org/
https://driftlesswisconsin.com/
https://driftlesswisconsin.com/defining-the-driftless/