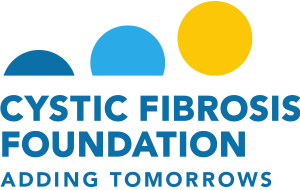 The Wisconsin Chapter of the Cystic Fibrosis Foundation will host its 6th Annual XTREME HIKE on Saturday, October 6, 2018. In just one day, a dedicated team of Xtreme Hikers will trek 30 miles in La Crosse, Wisconsin along the bluffs and trails of Hixon Forest to raise funds and awareness for cystic fibrosis (CF).
In 2018, a group of 40 hikers and several volunteers set out in the Hixon Forest in support of the CF Foundation's quest for a cure! Hikers trained with volunteer coaches for 11 weeks and each hiker committed to raising much needed funds to find a cure. These dedicated hikers, many who had no previous knowledge of CF have a goal to raise an amazing $152,000!
Very few people attempt to hike 30 miles in one day. Our hearty group will start out at 6:00 a.m. in the dark, equipped with headlamps and flashlights, and ready to take on the trails!
The Xtreme Hike experience included a three-month training program, workout calendar, training hikes prior to event, lodging for 3 days and 2 nights at the Radisson La Crosse Hotel, transportation to and from the trail on hike day, aid stations along the trail stocked with food and hydration, XTREME HIKE wicking shirt, pre-Hike pasta party, post-Hike awards dinner at Turtle Stack Brewery, & breakfast. Thanks to our generous in-kind donors we were able to provide hikers with a taste of Wisconsin offering an array of products.
Thanks to our generous sponsors for their support – Silver Steps Sponsors, HUSCO International and Hupy and Abraham. Trail Sponsors: Brennan Marine, Old Republic Surety Co, Old Republic Risk Management, and Food sponsors: Pogy's Catering.
Thanks to all the wonderful companies who provided in-kind support to our hikers – Pretzel Crisps, Puracy Natural Bug Spray, Rise Bar, Lifeway Kefir, Bug Band, Peas Please, Mission Meats, Seneca Apple Chips, Smarty Pants Vitamins, Just the Cheese, Core Home, WP of Madison, Scan Group, Big Spoon Roasters, Rowdy Bar, Saffron Road, La Columbe, Nick's Sticks, Grab The Gold, Honey Stinger, Verb Bars, Beef Jerky Outlet, Ultima, Hydralyte, Ostrim, For The Love of Paws, Pickle Ice, Brode, KNOW Better Foods, Nuun, Kwik Trip, Dude Wipes, Tomer Kosher, Wenzel's Farms, and Moon Cheese.
For more information on Xtreme Hike, or to find out how to get involved in the 2019 hike, please contact Lisa at lfero@cff.org.