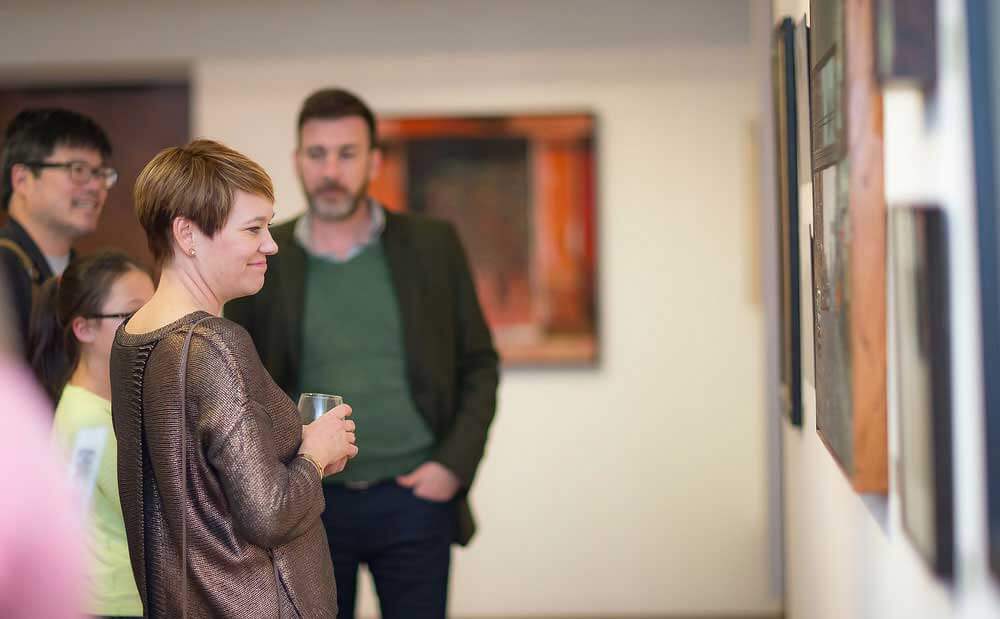 Ready to be inspired?
La Crosse County and the surrounding area offers a variety of entertaining art centers for your visiting pleasure. From classic cars to marine masterpieces, the region has an eclectic mix of exhibits to choose from.
Viterbo University Gallery
Located on the campus of Viterbo University in the Fine Arts Center, this free public gallery has a variety of traveling exhibits, as well as student and faculty work. Plan to catch these ever-changing displays while school is in session.
Pump House Regional Arts Center
The Pump House Regional Arts Center is a must-stop destination in La Crosse. This historical downtown building has three galleries, a 140-seat theatre and art classes. If you don't have time for a full visit, at least check out the impressive mural on the Pump House's brick exterior.
Weber Center for the Performing Arts
Home to performances by the La Crosse Community Theatre and Viterbo University, this newer addition to downtown La Crosse offers a solid schedule of shows throughout the year. Want to introduce your children to the magic of theatre? The Weber Center often has adaptations of children's favorites, so keep an eye out for tickets.
Dahl Auto Museum
Are you a classic car aficionado? Then you can't skip the Dahl Auto Museum. Brush up on your history of the automobile as it relates to the Ford Motor Company. There's even a cool tribute to La Crosse's former drive-in theater. Admission to the museum is free for all Dahl Service guests and just $4 for others. Hours are limited to Thursday through Saturday.
Minnesota Marine Art Museum
With cities up and down the Mississippi River, marine-based artwork holds a special place in the heart of the region. Featuring renowned pieces inspired by water, this unique museum is located in nearby Winona, Minnesota. It's a mix of historical and contemporary exhibitions, boasting masterpieces by Monet, Renoir, Van Gogh, Picasso and O'Keeffe, to name a few.
Heider Center for the Arts
A hidden gem, this professional-grade facility is just off the Interstate in West Salem. It features an impressive gallery that rotates monthly and a 650-seat auditorium where performers of all kinds provide quality entertainment. They've even got an educational series for school groups so kids don't miss out on the fun.
Fannin Counseling & Art Therapy
New to the scene in La Crosse, Fannin Counseling & Art Therapy features themed, quarterly shows that highlight local artists. It's also a great opportunity to explore the therapeutic offerings this downtown studio provides.
University of Wisconsin-La Crosse Art Gallery
The UW-La Crosse Art Gallery displays works by student, faculty, regional and nationally-known artists in all areas of art. In conjunction with the gallery program, the Art Department presents a visiting artist series of lectures, demonstrations and workshops.
artPOP
Like modern art? Make your own at artPOP, a DIY shop where your creations aren't limited to a canvas. Try your hand at jewelry, home decor, mixed media, and more.
La Crosse Clay Center
The La Crosse Clay Center is a pottery gallery, studio, and education center. Buy unique, hand-made pottery made locally or take a class. Classes are available for all ages and skill levels.
Sara Walters
Writer
Sara Walters is a writer, mom and marketing professional. She lives in La Crescent, MN with her husband and two daughters, Caroline and Maggie. Check out her website at creativecontentandconsulting.com.