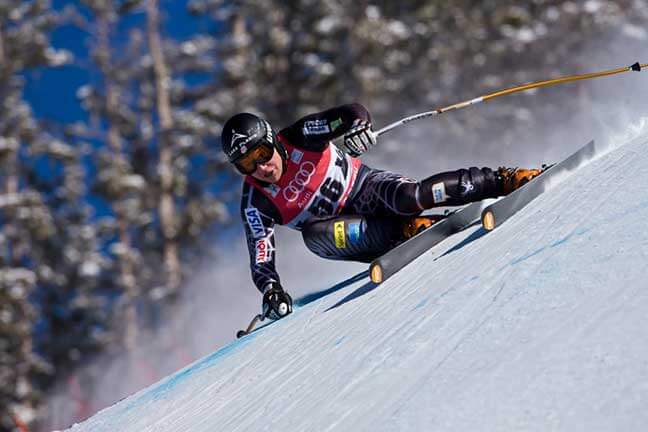 You know the drill.
Scramble and pack on Friday morning and hope you remember everything so you won't have to shop for a wrestling singlet or running shoes at a department store chain that you're not familiar with in a city you don't know very well.
Winter sports tournament season is upon us, and many will make the trek to La Crosse County for a variety of sports tournaments during the next few months whether it's for track stars, basketball players, wrestlers or any other sport that your child enjoys.
Here are five matters to consider when planning a sports tournament weekend in the Coulee Region this winter:
Lodging considerations
Will this visit involve an overnight? It should if you want to make life easier. Will the entire team stay at one hotel or are you on your own? Do you want to be close to downtown like at the Radisson Hotel or Courtyard by Marriott? Or maybe you prefer a location elsewhere like at the AmericaInn of West Salem or Onalaska's Microtel Inn. The recently remodeled Econo Lodge in La Crosse or Onalaska's Baymont Suites are also great options. Some families require a place with free breakfast and a hotel pool that can be designated as the child energy burner. Make sure to use hotel ice machines to refresh that cooler of sports drinks and snacks before you head out to the event. Ready for your next trip? Book your accommodations here.
What about fab eats?
Man (and woman and child for that matter) should not live on tournament hot dogs and Powerade alone. Sometimes sports team overnights include a planned potluck at the hotel, but other meals will be necessary. Lucky for you La Crosse County delivers. Got burger aficionados? Take them to Burger Fusion Co. Is pizza your thing? Pizza Corral has just what you need to get your pizza fix. Looking for a place for both the adults and kids? Head to Two Beagles Brewpub for a great view of Lake Onalaska. The kids can enjoy a juicy burger and you have a selection of their very own craft brews. Maybe you're looking for a hearty breakfast to fuel your busy day? Head to Breakfast Club and Pub for a blast of the 1980's. Of course, we can't forget dessert! Linda's Bakery in West Salem offers a wide variety of breads, donuts, cakes, etc. You name it, they've got it. Choose your next restaurant destination!
Create new outdoor traditions
When coming to the La Crosse area, why not incorporate some of its best qualities into a family weekend? If it's before New Year's, drive or walk through the Rotary Lights holiday display in Riverside Park. Skiers and snowboarders can head to Mount La Crosse. There are beautiful trails to walk on at Hixon Forest and Myrick Park and elsewhere. Drive to a beautiful overlook like Grandad Bluff in La Crosse and take in the picturesque scenery. Or rent snowshoes at Island Outdoors in La Crosse or River Trail Cycles in Onalaska and take in the stillness and beauty of the frozen tundra. That's not all; we've got plenty more where that came from.
Ignore bad weather
If the weather isn't cooperating, you are still in luck as there are plenty of ways to make an indoors weekend here a hit. Shop inside Valley View Mall located in Onalaska. Visit the many strip malls the area has to offer. If shopping doesn't appeal, try a game of laser tag or jump in the giant "Human Hamster" balls at Shenanigans Entertainment Center and Sports Bar. Check out Jump Start Adventure Park on Highway B. Or hit up a riddle-themed escape room at the Great Escape of La Crosse. You'll find plenty to pack your days in La Crosse County. Check out more things to do.
Do not fear back-up shopping
As noted above, important sports equipment is sometimes forgotten during the mad rush to pack for a sports weekend. Sometimes shopping for forgotten items becomes part of the sports weekend tradition. Sport tournament cities can leave you high and dry with nowhere to purchase name brand sporting equipment, but La Crosse doesn't. This area has almost every retail chain you can think of in addition to specialty stores like Dick's Sporting Goods and Play it Again Sports. Shop until you drop – we have a great list of places to do just that!
Anastasia Penchi is graduate of UW-La Crosse and a long-time Coulee Region writer who has written for area newspapers and magazines (www.loislaneforhire.com).