The upper Midwest and the La Crosse Region are proud of our rich natural resources and plethora of agritourism businesses. What is Agritourism? It is the combination of agriculture and tourism! The La Crosse Region has many farms, sustainable buildings and locations rich in agriculture who use this practice. Visit these six businesses this fall and share your fun agritourism adventures with us with the hashtag #explorelacrosse!
Rainbow Ridge Farms
N5732 Hauser Rd. Onalaska, WI 54650
Rainbow Ridge Farms Bed & Breakfast is a charming turn-of-century working farm. Nestled in a peaceful valley, guests can relax and enjoy the area`s attractions. Activities at the farm vary by season. As guests, you are welcome to help milk goats, feed baby animals, work in the garden, and collect eggs for breakfast in the morning. There's even goat yoga to participate in!
Justin Trails
7452 Kathryn Avenue, Sparta, WI 54656
The 200-acre Driftless Region Wisconsin Bed and Breakfast is an exceptional stop. TripAdvisor rates them as one of the top Wisconsin Bed and Breakfasts. They have welcomed guests for 35 years at their family-owned farm resort which has been in the Justin family since 1916. It's also a fitting retreat for anglers, birdwatchers, and nature lovers alike. The property is curated as a nature preserve, respecting nature's call for pristine conservation.
Southwind Orchards
45440 County Rd 12, Dakota, MN 55925
Southwind Orchards apples are grown on the 120-acre apple orchard, packing facility, and retail store located among the beautiful rolling bluffs of Dakota. Nestled on the banks of the Mississippi River, they are only 10 minutes from La Crosse! Come and enjoy the beauty of their ponds and their captivating location on Apple Scenic Blossom Drive.
Hidden Trails Corn Maze
W4704 State Rd 16, West Salem, WI 54669
Hidden Trails Corn Maze is La Crosse's agri-tainment venue. Open daily Sept 10 – Oct. 31st, Hidden Trails offers four corn mazes, a pumpkin patch, weekend wagon rides, farm animal fun, sweet treats, fall décor, and more! Get lost and find memorable fun in over five miles of paths in a 12-acre corn maze.
La Crosse Distilling Co.
129 Vine St. La Crosse, WI 54601
Come visit the city's first distillery! "La Crosse Distilling Co. uses geothermal energy in their distillation process, also to heat and cool the building. Mississippi River water is re-circulated underground from an aquifer to a geothermal pump in the distillery. They use the earth's thermal qualities to provide energy without burning fuel and polluting the earth." Tour the facility and see firsthand how gin, vodka, whiskey and other spirits are made. Enjoy a handcrafted cocktail at the bar of their world-class tasting room and an entrée of local, farm-fresh ingredients!
Hidden Hills
S 1441 Sobkowiak Ln, Stoddard WI, 54658
Are you looking for some family fun in nearby rolling country hills? How about a day of wide-open spaces, fresh air, and sunshine? If that's you, Hidden Hills has got to be on your list! Hidden Hills' produces high-quality farm-fresh eggs and animals raised on 99.8% grass-fed and non-GMO fields. All animals are raised in large roaring areas where they're able to express their natural healthy and clean lives. Whole chickens and farm-fresh egg sales are frequently available and family fun includes nerf wars, paintball courses, petting farm animals, and more!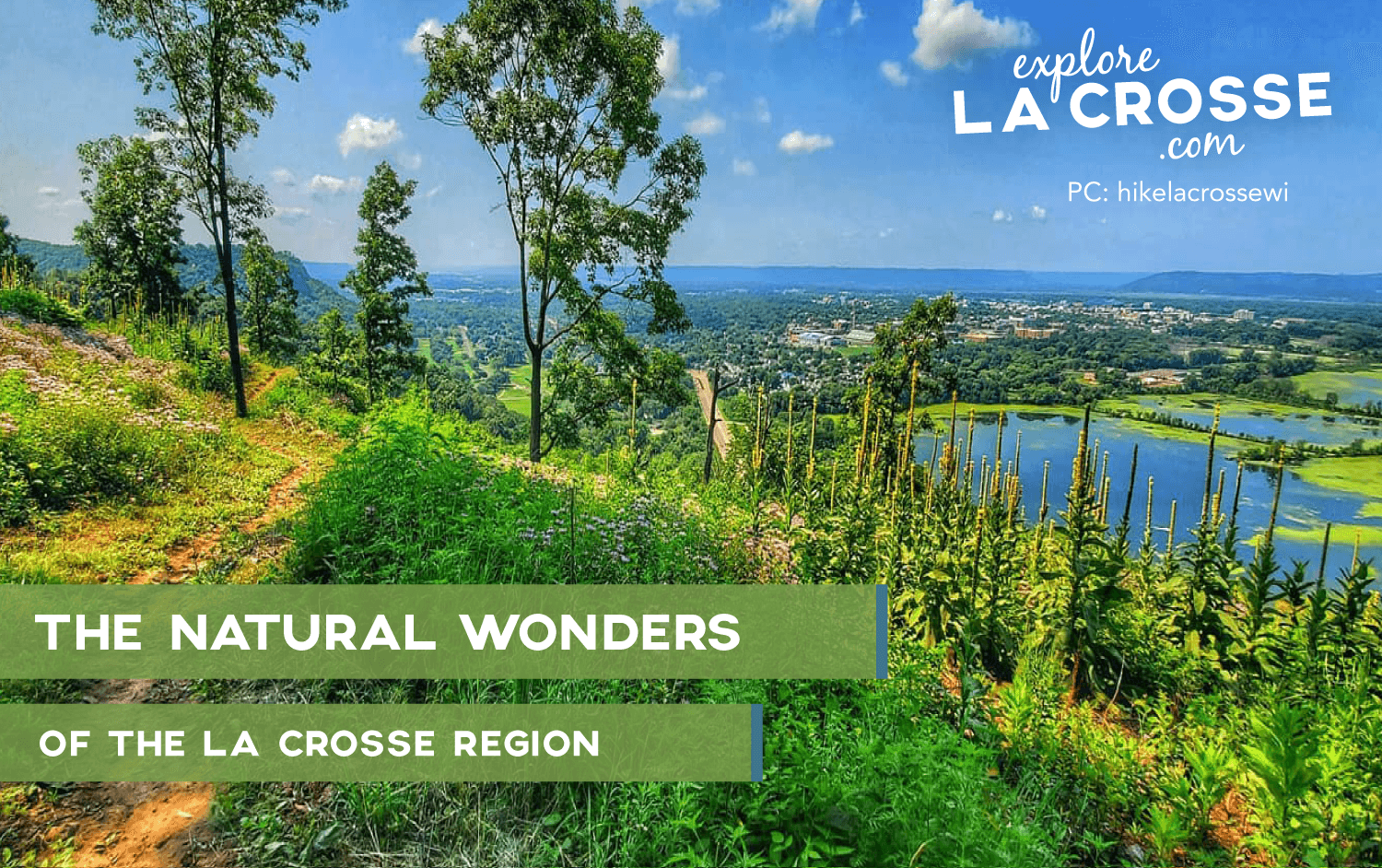 Natural Wonders Of The La Crosse Region
Visit these legendary destinations you won't want to miss! As part of the Driftless Region, the La Crosse area features many natural wonders! Check out these standouts that will undoubtedly be the highlights of your fall in the La Crosse Region!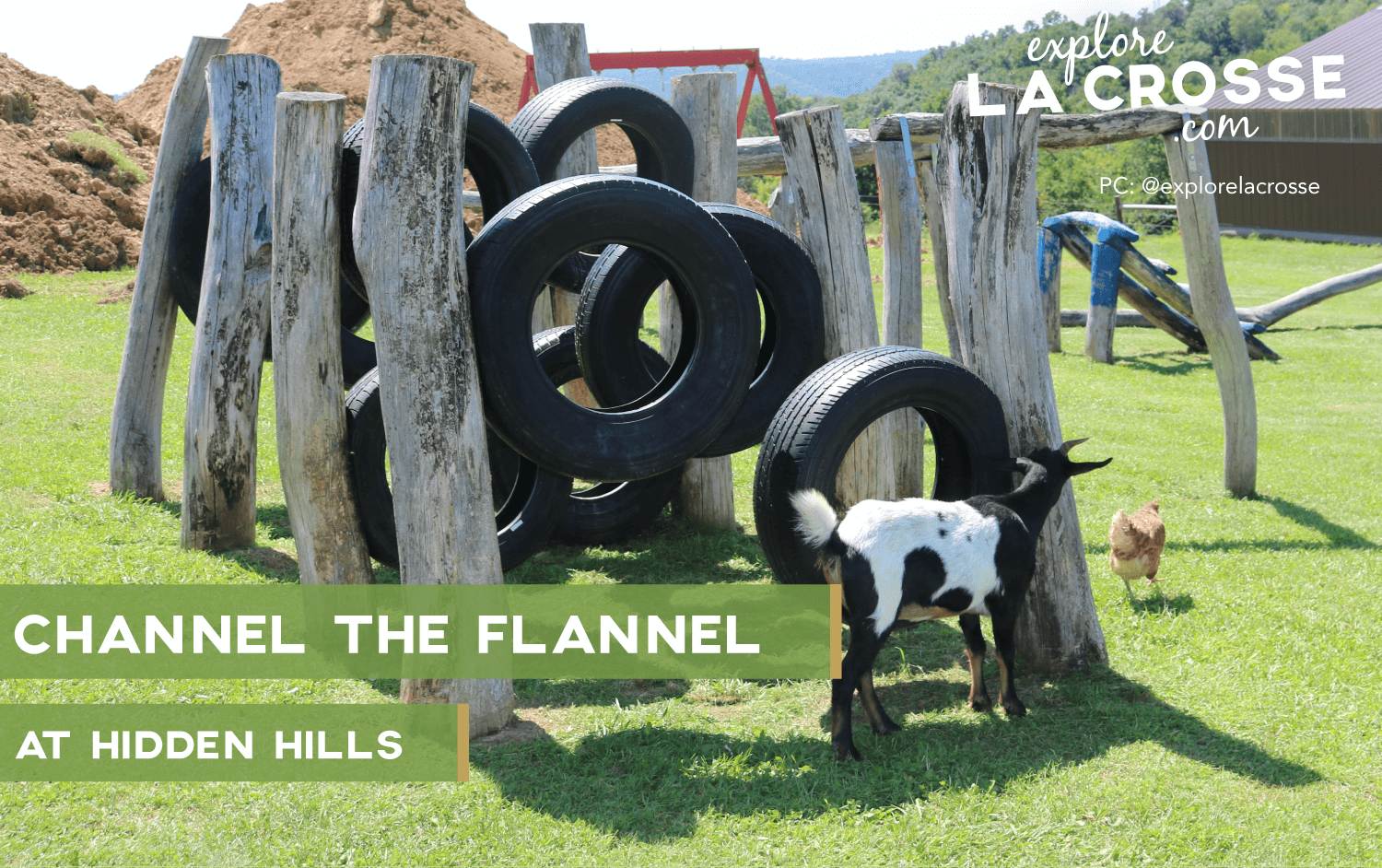 It's time to throw on your coziest sweater and take a beautiful scenic road trip through rolling bluffs painted with fall colors to uncover what adventures lie in Hidden Hills. It's a hidden gem for families, a fun day-trip, and there's wide-open spaces with gourd-geous views and exciting activities to match!