Autumn is officially here and the La Crosse Area is beaming with fall-filled activities to spice up the average weekend plans! It's time to throw on your coziest sweater and take a beautiful scenic road trip through rolling bluffs painted with fall colors to uncover what adventures lie in Hidden Hills. A hidden gem for a family fun day-trip, Hidden Hills is full of wide-open spaces with gourd-geous views + exciting activities to match.
Owners Deb and Ethan have truly gotten back to the roots of how special spending quality time with family and friends is! Hidden Hills is the perfect location for making significant memories that will have you coming back time and time again. With no time limits confining your stay, you'll have plenty of opportunities to enjoy their adventurous activities, quality produce, and scenic sites all fall long.
We've highlighted 6 ways to enjoy PEEK fall foliage season at Hidden Hills!
1. Get your Paint Party on!
Hidden Hills 5 acres of wooded paintball courses passes with flying colors – literally! Known for being the hit of every Bachelor and Bachelorette party, divide your party into two teams to face off on opposite sides of the field to see who survives. Or elevate the stakes of a classic capture the flag match! Suit up with your helmets and paintball guns, then locate the opposites team's flag and bring it back to your team's home base without being eliminated to claim victory… major bragging rights are an added bonus! If the paintball guns seem intimidating have a paint balloon throwing party instead; all the mess + fun for all ages!
2. A-MAZE-ing Courses
Nothing channels fall flannel like the Hidden hills Nerf course and child-friendly maze! Nerf wars are a great and safe alternative to paintball with all the same excitement of climbing through tunnels, venturing around absolutes, and trying to hit targets from the tower. Nerf guns, ammo, and safety glasses are provided within their war chest. More players mean more fun; making this an ideal spot for parties and field trips. Parents can also relax with ease while their young children venture through their field maze where kids are always in visible sight.
3. Sustainable Food Sourcing
Fall reminds us of all the beauty and excitement of supporting local produce! Hidden Hills' produces high-quality farm-fresh eggs and animals raised on 99.8% grass-fed and non-GMO fields. All animals are raised in large roaring areas where they're able to express their natural healthy and clean lives. Whole chickens and farm-fresh egg sales are frequently available. To order beef, lamb, pork, or turkey call for availability.
4. Petting Zoo & Fall Picnics
If you love playing with adorable animals, they've goat you! Hidden Hills petting zoo has baby lambs that love to be held, baby pigs learning how to dig, goats who love the obstacle courses as much as you will, sleepy calves, and curious farm cats. Season passes are available to watch petting farm animals grow throughout the seasons. If you're FALLing in love with your new fluffy friends you may be in luck to take one home, live Mini-Rex and Silver-Fox Rabbits are waiting to be adopted by hoppy families! Before you leave, pick up an Animal Scavenger Hunt and take a breezy trail hike to see what local wildlife you can check off your list. Nearby trails are homes to great bird watching and picnic spots to relax with some goodies from the craft store!
5. Leaves are Falling & Local Crafts are Calling!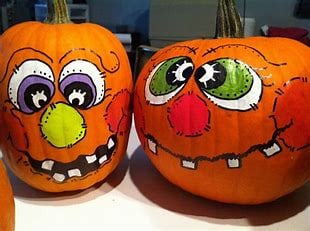 Never fear, local fall crafts are here! Hidden Hills craft store contains a variety of homemade decorations sourced by local artists. You'll find charming hand-painted rocks, homemade soaps, candles, baskets, bath salts, cribbage boards, and much more! Don't miss out on fall exclusives like pitching the cutest painted pumpkin of the patch!
6. Spooky Sights
Look out for a spooky new addition coming this fall… the Haunted Barn! In 1840, Erlend Norgaard moved with his family from Norway to 700 acres of land on the very ridgetop where Hidden Hills sits. Here the Norgaard family built a beautiful home and worked the land, but what they didn't know was the property had been saught out by a group of businessmen before Erlend made an offer. The businessmen were enraged and made life very difficult for the Norgaard family. One fateful October night when Erlend was away someone started their home on fire tragically trapping Erlend's family inside. To Erlend's return, he found all he loved turned to ashes, and lived out his days in the barn among his animals. Stories arose that the barn was haunted by the ghosts of Erlend's family and he eventually joined them after being murdered himself. The ghosts of the Norgarrd family live on through their belongs left in the barns pole shed. The haunted barn has been untouched by current owners for fear of Erlend's rage to be kindled against them!