Written by: Rocket Homes
La Crosse Region in Wisconsin Named 2nd Best Places for Fall Foliage
La Crosse, Wisconsin is located beside the mighty Mississippi River and is known for its stunning natural views and breathtaking landscapes. The La Crosse Region has an abundance of protected state lands which are home to thousands of animal and plant species, towering buffs, streams, and many more natural areas to explore. Based off this and other factors, the La Crosse Region was ranked as the second best place to view fall foliage in the Midwest. The ranking was also based on Deciduous (trees with leaves that change color) coverage, percent of deciduous tree coverage, USDA plant hardiness zones, latitude, and elevation. The La Crosse region includes Wisconsin cities La Crosse, Onalaska, Holmen, West Salem, Town of Campbell/French Island, and one Minnesota city La Crescent.
The forests in La Crosse Region start to change from their green tones to brilliant orange, yellow, and red hues in late September. These colors are made even more dramatic when they reflect off the Mississippi River or coat the city's historic bluffs. At the area's nearby pumpkin patches, wineries, and apple orchards, tourists can get a close-up view of the vibrant leaves while engaging in various fall activities like navigating corn mazes, sipping seasonal beverages, and apple picking. So where are the best places to view the color change in the La Crosse region?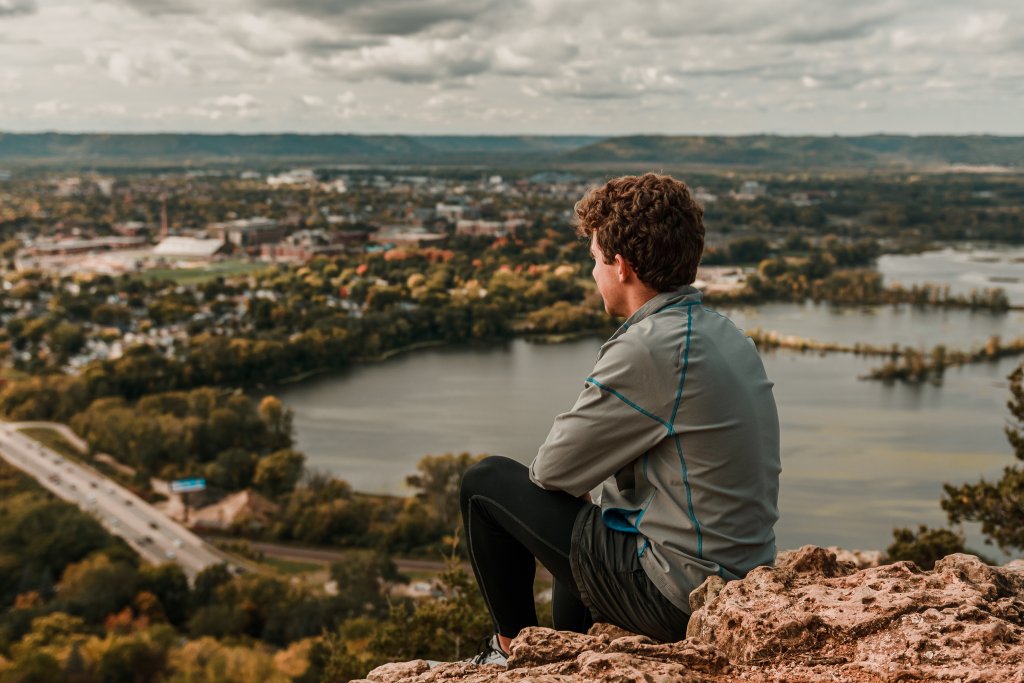 The wooded cliffs on the eastern outskirts of La Crosse Region are traversed by about 10 miles of hiking and multi-use paths. The trails are easily accessible from four designated parking locations. Connecting paths from Myrick Park or downtown La Crosse via Riverside Park allow for easy access by bike or on foot. The well-known Grandad Bluff Park, with its breathtaking views over the city and river valley, in addition to four recognized panoramas, are accessible from the Hixon Forest Trails. The Hixon Forest provides a prime opportunity to view this year's fall foliage. With access to cliffs that overlook miles of forest dotted with deciduous trees (trees with leaves that change color). The La Crosse region is covered with 39.3% of Deciduous tree coverage.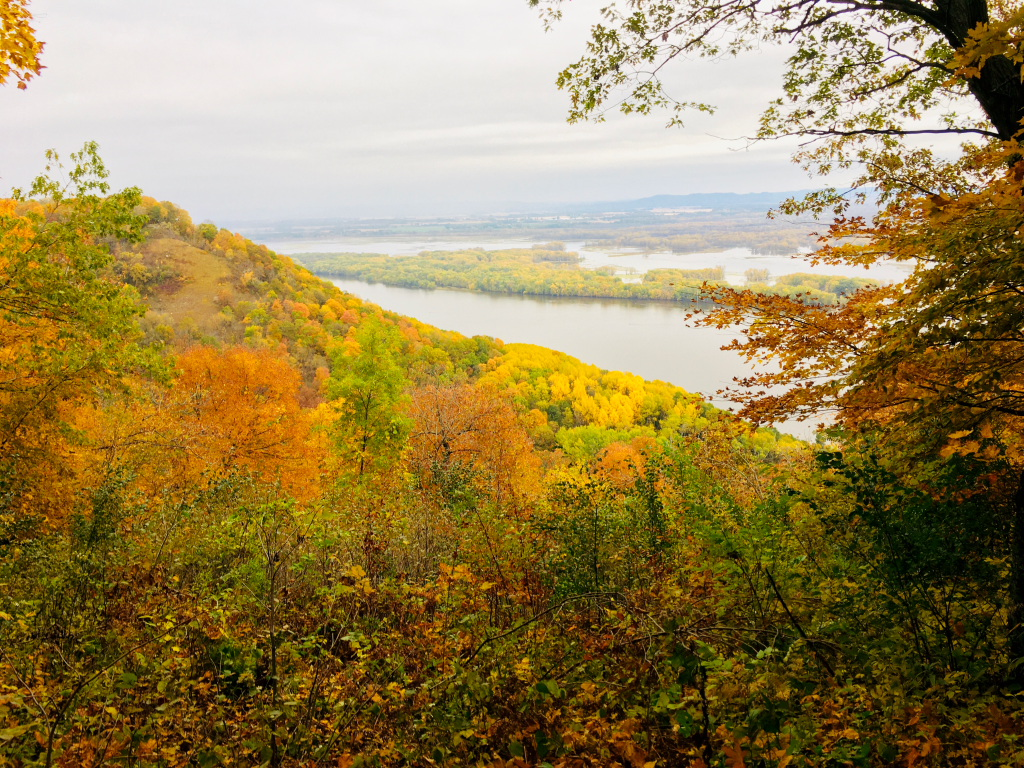 The Green Coulee is located between Stonebridge Avenue and Green Coulee Road in Onalaska. The highest point in the Coulee Region is Green Coulee Park, which stands at 1212 feet. The 67-acre park is made up of hiking routes that connect the wetlands region at the park's lower end with the oak savanna parts and the rock quarry at the top of the bluff that provides views of part of Onalaska. Green Coulee Park gives foliage viewers a unforgettable view of the changing Autumn leaves because of its high altitude. Photographers and tree enthusiasts flock to the area to catch a glimpse of the picturesque views of the forest below.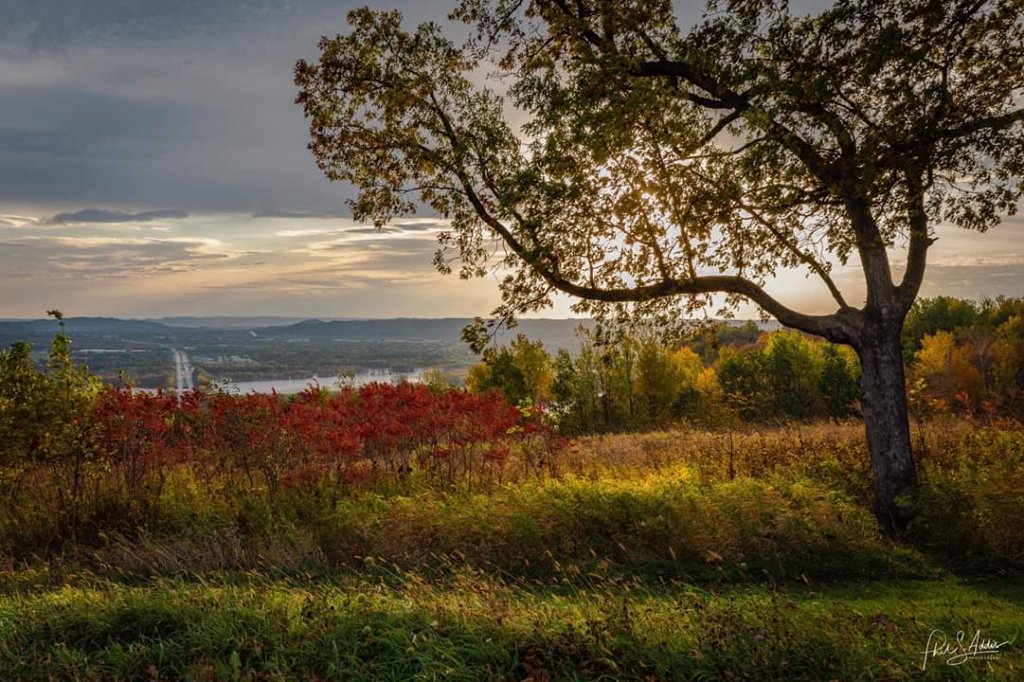 You can learn more about the beauty and wonder of the La Crosse Region here.
The other cities that ranked in the Midwest were:
Bloomington, Indiana 
Population: 169,230
Best Day For Viewing: October 20
Percent of Deciduous Tree Coverage: 59.7%
Carbondale, Illinois 
Population: 123,347
Best Day For Viewing: October 24
Percent of Deciduous Tree Coverage: 37.2%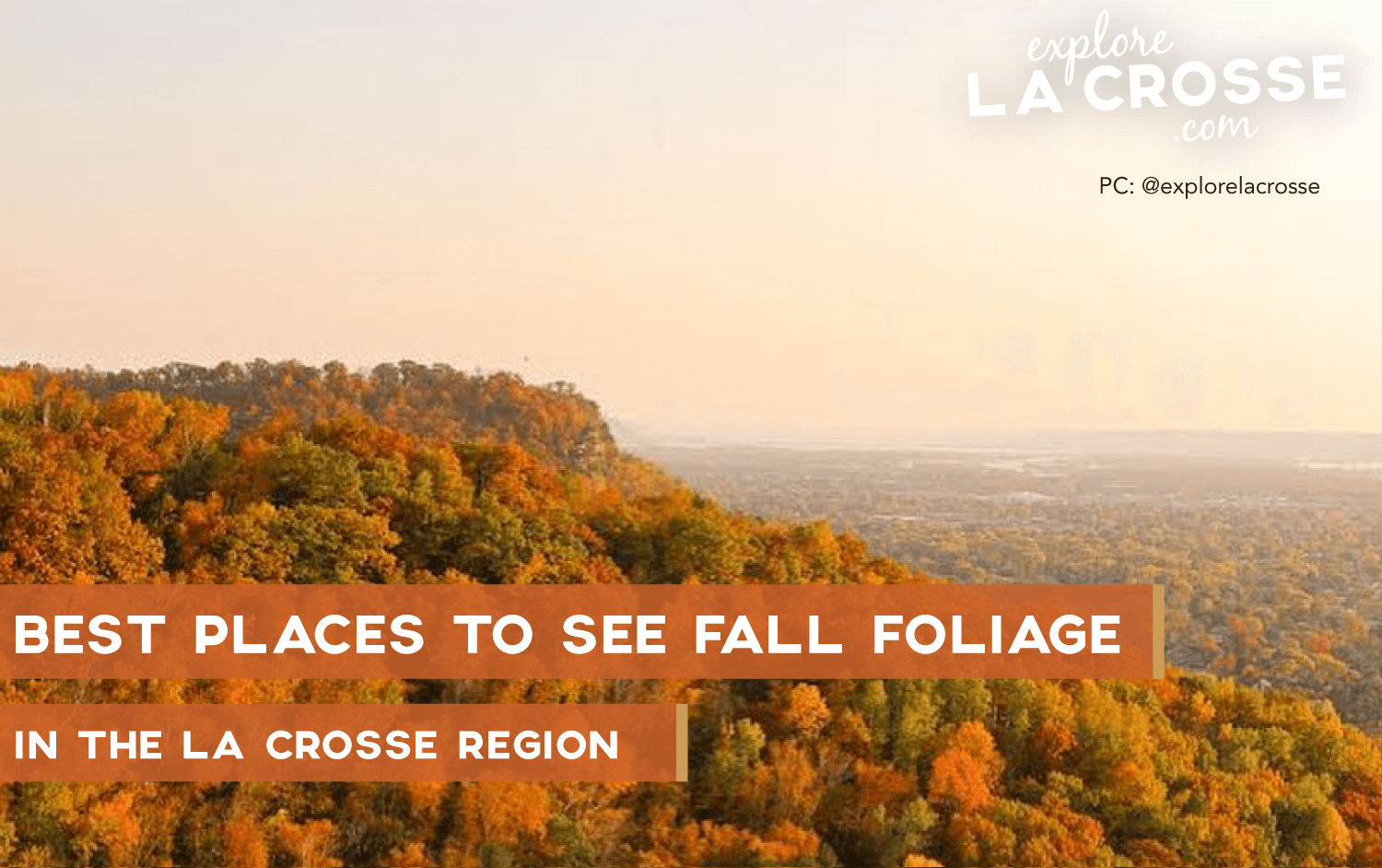 Best Places To See Fall Folliage
As the colors begin to change along the ancient bluff sides, the La Crosse Region's vibrancy continues to burst. Visit famous overlooks of the Mississippi River highlighted in reds, oranges, and yellows. Check out the many shops, coffee shops, fine eateries, supper clubs, orchards, and wineries our Region has to offer!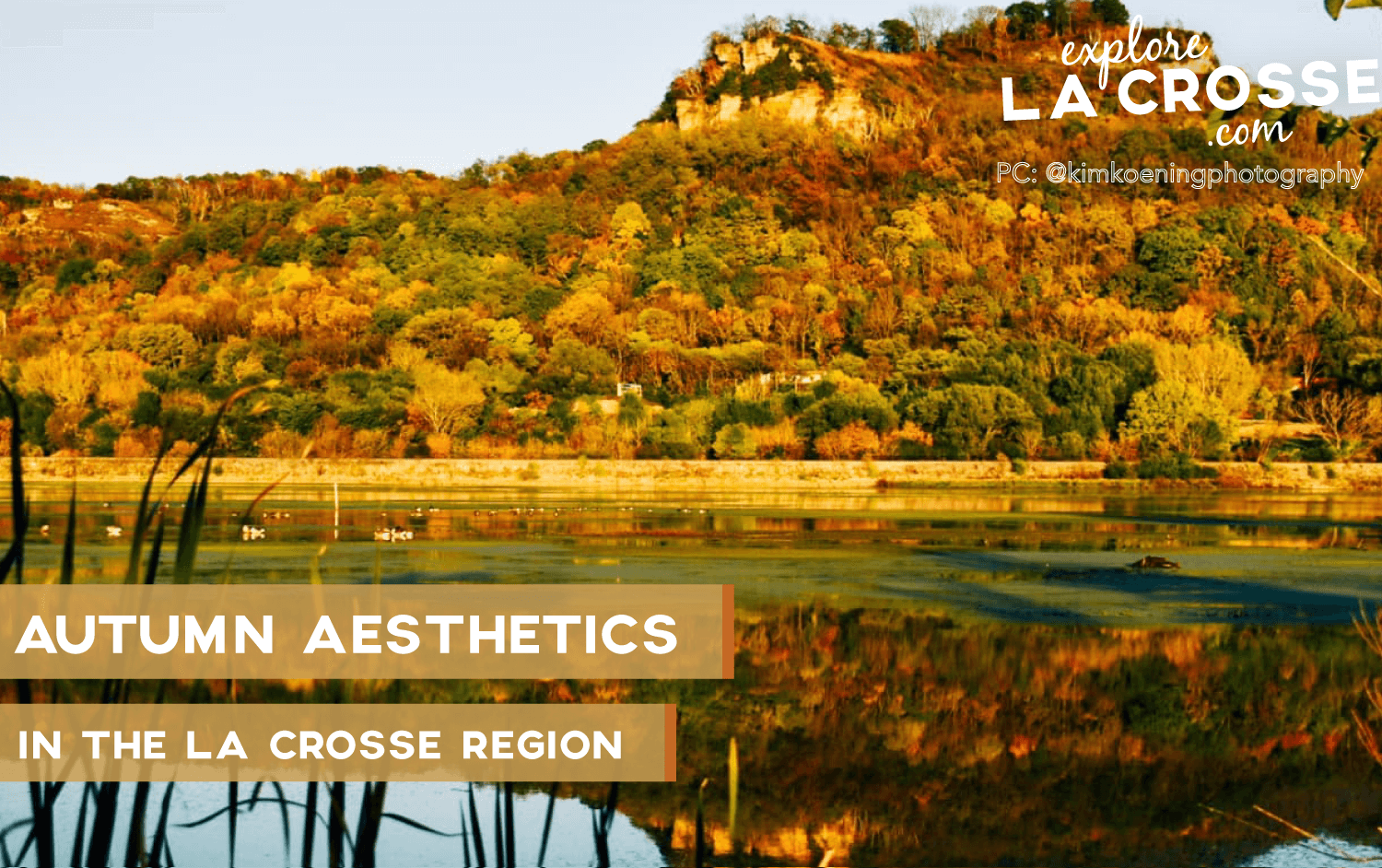 Autumn Aesthetics In La Crosse
La Crosse is a stunning destination with front row views to changing seasons! Take part in our historic festivals, explore charming family-owned shops with everything from cozy sweaters for that crisp fall morning hike to locally sourced produce and home décor for added autumn spice.