The Perfect Blend of Natural and Historic Preservation
Hike, explore and learn more at Norskedalen Nature and Heritage Center!
Whether you are a history bluff, nature guru, or any experience level of hiker, Norskedalen has something for you! Norskedalen is always updating their hiking trails with varying levels of difficulty, each trail with a scenic view and even more breathtaking nature. Once you are finished with exploring, learn about the fascinating houses you just saw, and the rich history within the center.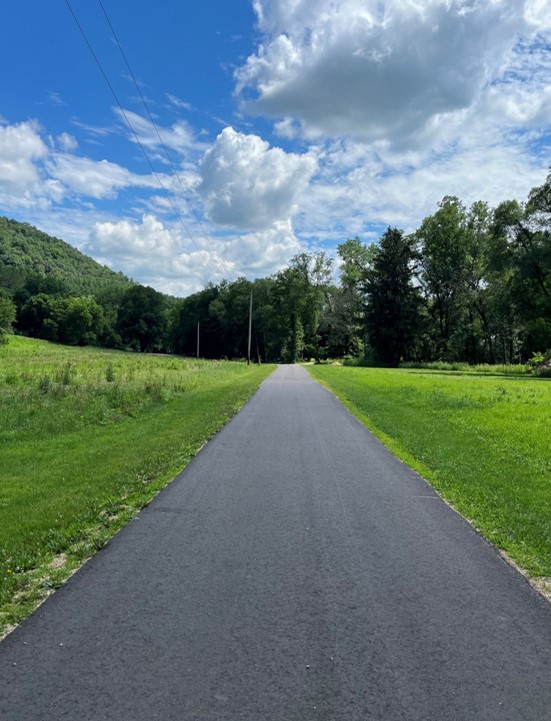 A Rich Cultural History
Norskedalen, or "Norwegian Valley" was created in 1977, set with a mission to enrich the education of others as well as preserving the nature and cultural heritage of the area. The historic buildings set on the property are over 150 years old and tell the story of those who lived generations before us. Throughout various trails, you can get up close and personal with these historic buildings, even peering inside to see the old fashioned furniture and interior.
The oldest living house on the property, Thrunegaarden, is an open air museum available to tour by appointment, and includes restored log buildings previously used by Norwegian immigrants. Interesting in learning more? There is another museum on site, "The Immigrant Story!" This museum describes the immigrant experience including real artifacts located from Norway and explains the history and importance of Folk Music and art to the Norwegian Culture.
A Real Natural Beauty
With 400 acres of preserved land, the beauty on this property is unmatched. Forests full of deciduous and coniferous trees with bubbling creeks at every turn, it's like walking in a fairytale. Be sure to stop in on the Troll Trail where little trolls and gnomes hide behind trees and on stumps!
Plentiful meadows are perfect places for picnics, while the forest is bountiful of life with everything from wildflowers to butterflies and bees. Miles of trails are located throughout the acreage, and Norskedalen continues to expand the selection of trails they currently offer. There is always something new to experience and new features to explore when you visit!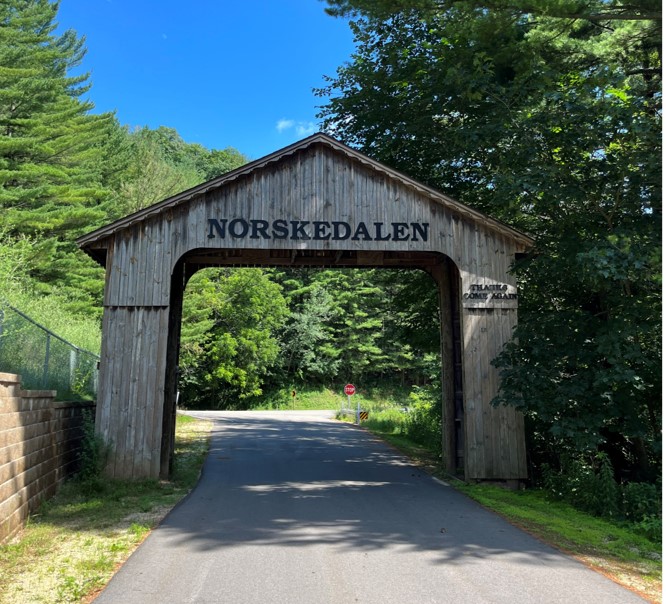 Come Visit Today!
With all of the wonderful features available at Norskedalen, it's the perfect place to be at one with nature. The picturesque bluffs in the background with bright blue skies make for an unforgettable day full of nature and history.
Take note on all the wonderful features at Norskedalen! Visit soon!