The La Crosse Region welcomes Drift Cycle Bike Share Program! Drift Bike Share is "an easy-to-use, affordable bike rental program for residents, commuters, and visitors that contributes to the health and vibrancy of the community. community. 50 bikes are available to the
community in 10 docking stations sponsored by local businesses and institutions. Check out the
map below to see where these 10 stations are located around the city!
Cyclists will be able to access Drift bikes by downloading the Drift Cycle app, creating an account, and scanning the QR code on the bike. 

Drift Cycle offers many different plan options for every individual.  You can pay as you go or purchase monthly and yearly memberships to ride as much as you desire. 

We are so excited to welcome Drift Cycle Bike Share to the La Crosse Community and can't wait to see people out and riding! Follow Drift Cycle on social media and stay connected.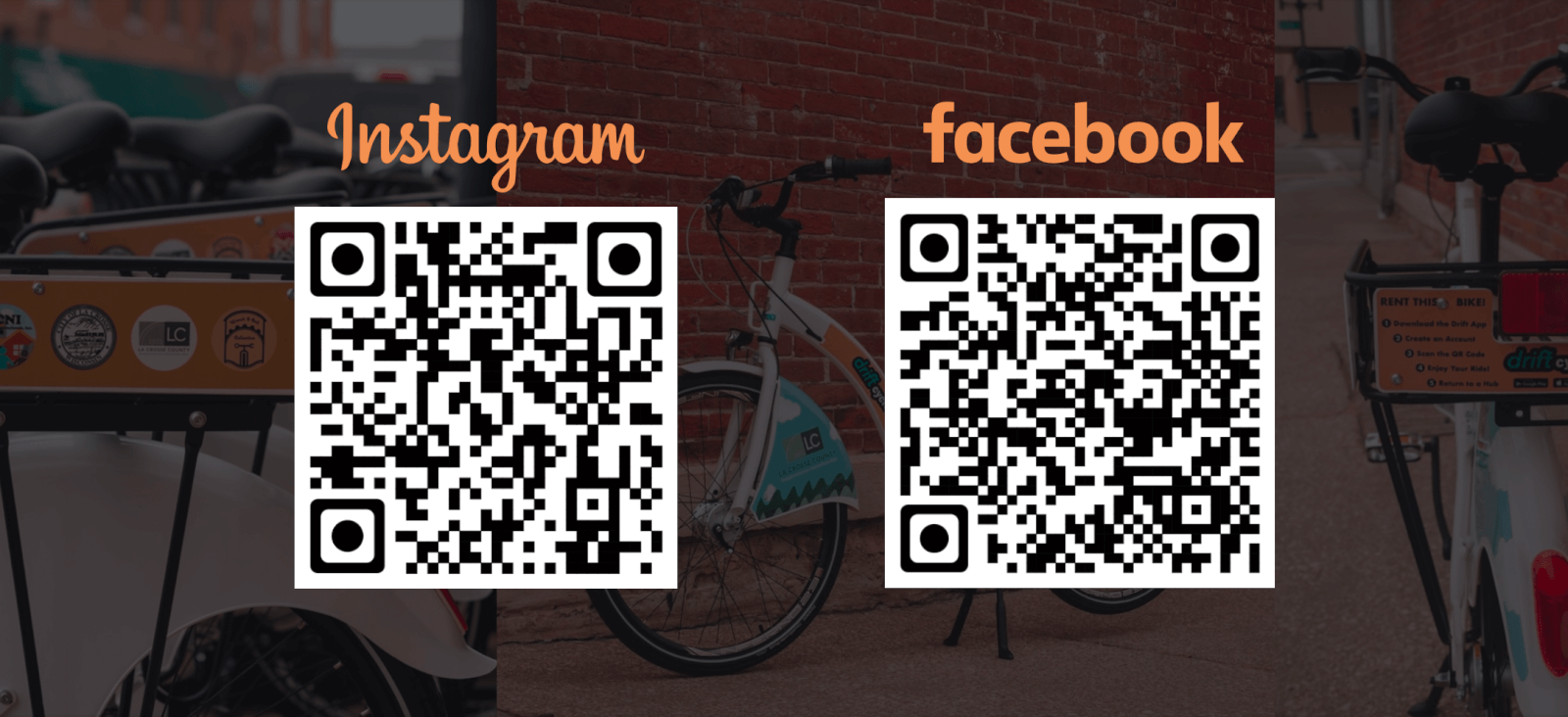 Be sure to download the Drift Cycle app by scanning the QR Codes down below!