Enter to Win the Explore La Crosse Girls' Getaway & Mother's Day Sweepstake!
The La Crosse Region bursts with adventures suitable for your girl gang or the mom in your life!
Enter to win the Girls' Getaway and Mother's Day Sweepstake, a $300 value, and share a weekend full of wonderful memories. The Getaway Winner will win gift cards for delicious cuisine, unique local shopping, a scenic river cruise for two, and an epic overnight stay in the rolling bluffs!
Getaway Prize Value: Over $300!
Sweepstakes: Entries Valid April 17th – May 1st, 2023
Overnight Stay + Dining + Shopping + River Cruise + More!
One Overnight Stay
Norskedalen Nature and Heritage Center welcomes you to take a step back in time as you view their nature and heritage displays. Enjoy a night stay on the property and tour the 1890s restored pioneer log homestead. After your tour, take a refreshing walk on their trail systems, enjoy a picnic lunch in their open-air shelter, and browse their arboretum.
River Cruise for Two
This sightseeing cruise is on the La Crosse Queen; a modern-day replica of the grand riverboats which used to ply the Mississippi in the early 1900s. She is one of the few "true" paddlewheelers still in operation in the country today. In keeping with early traditions, she was built with stern wheels which are her only means of propulsion.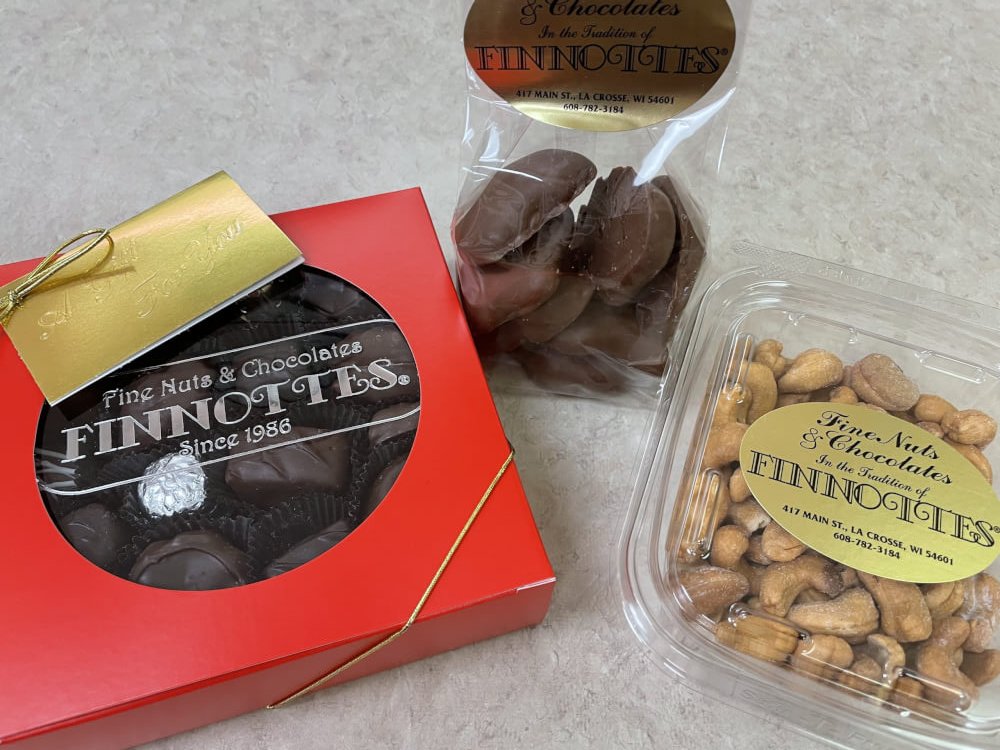 Nuts & Chocolates
Finnottes family owned nut and chocolate shop has both new candies and old fashioned favorites. Enjoy a 14 oz gift box of milk & dark assorted chocolates, an 8oz gift bag of milk gators (similar to turtles), and a 9oz container of jumbo cashews.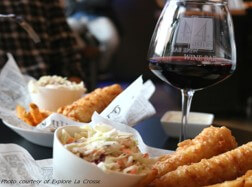 $75 Gift Card
Enjoy a meal for two at 4 Sisters Wine Bar & Tapas Restaurant, located in the heart of Historic Downtown La Crosse, across from Riverside Park, with views of the Mississippi River. They specialize in tapas-style cuisine with unique selections for lunch, dinner and everything in-between.​
$25 Gift Card
Enjoy a gift card to Mainstream Boutique in Onalaska, WI. This shopping destination an exciting retail clothing and accessories store that sells stylish clothing and accessories at affordable prices. Their staff loves working with their multigenerational clientele as the store celebrates and styles "today's woman."
Thank You to the Prize Sponsors!