Jump Start Your Day With A Local Brew In The La Crosse Region
Treat Yourself!
When you're ready to kick-start your morning or afternoon, coffee, tea's and baked goods are a must! Get ready to check out a few* of the La Crosse Region's favorite brew-stops!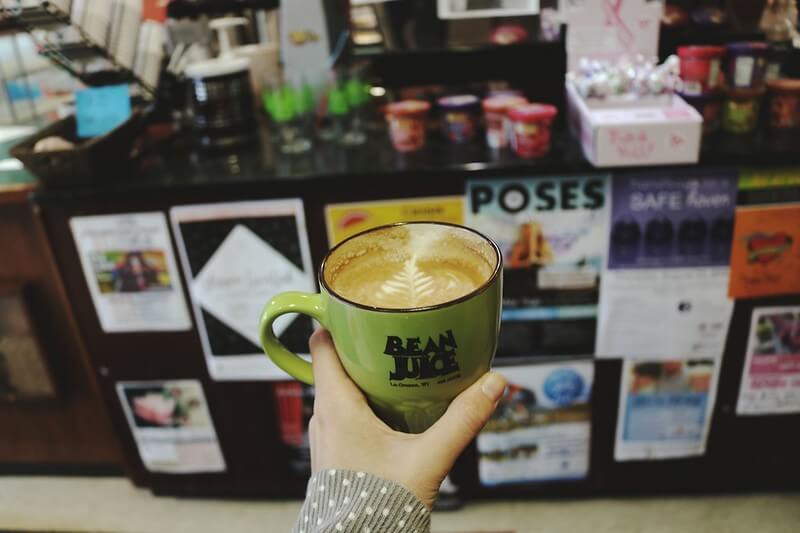 Bean Juice
Curve your caffeine addiction by stopping in Bean Juice! They fresh roast their coffee in-house along with baked goods created by an award-winning baker! A beautiful view of the bluffs makes this coffee house the perfect stop for your caffeine fix. Offering a variety of coffees and teas along with sandwiches, soups and salads; all with a freshness and quality that can't be beat.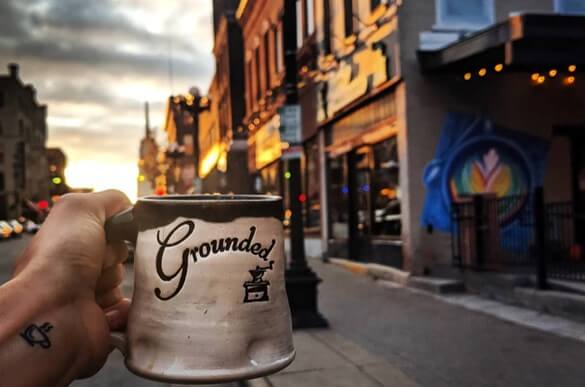 Grounded Patio Cafe
You might spot their iconic coffee mural on the side of their building. Grounded Patio Café is a one-of-a-kind local coffee shop. As the years go by, brewing methods evolve and tastes change, but Grounded continues to stay true to their passion of serving the best coffee to historic Downtown. They have a mix of hot and cold coffees, teas, lemonades and even hard drinks. Stop by for a one-of-a-kind experience!
Bluebird Bakery & Café
Bluebird Bakery and Café is a place to feel like you are at home. They do that by making their customers feel welcome and known, and serving them quality baked goods, breads, sandwiches, and specialty coffee drinks! This newer coffee shop knows how to make you feel special and give you that great kick-start to your day!
The Parlour
Available to the Charmant's boutique hotel guests, The Parlour offers a luxury ambiance paired with pastries and artisanal coffee, espresso, tea, and hot chocolate. The hotel and Parlour provide comfortable seating and a view of Historic Downtown La Crosse, while conveniently located a block from Riverside Park along the Mississippi River.
The Pearl Coffee House
The Pearl Coffee House is conveniently located right next door to The Pearl Ice Cream Parlor. The shop features a variety of premium teas, gourmet coffee, and hot beverages. Try out their specialty drinks like the coconut caramel latte, toasted marsh mallow mocha and some seasonal favorites like the salted caramel white mocha. Try out any of their light breakfast items or baked goods or stop in for a sweet treat!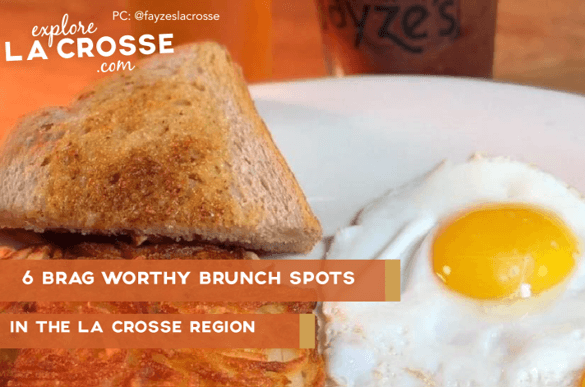 Need More Brunch Ideas?
6 Brag Worthy Brunch Spots
The La Crosse Region is known for its foodie delights and one can't forget about the most important meal of the day – breakfast! With classic coffee stops to family restaurants and unique 80's themed venues, there is a breakfast option suitable for all! Check out these egg-ceptional highlights curated for your breakfast pleasure!
If you love coffee a "latte," fix your coffee and breakfast cravings while enjoying unique settings and ambiances only found in the La Crosse Region.
*Please note that this list is not comprehensive of the entire Region's coffee and breakfast shops.