Scooping Season is Here!
What better way to celebrate the warming temps than to savor frozen custard or your favorite ice cream flavor! Even better, Wisconsin boasts of a multitude of dairy farms, contributing to the feel-good taste in every bite.
We've pulled together a list of some legendary, La Crosse Region ice cream parlors and specialty shops with treats to savor this season.
The Pearl Ice Cream Parlor
Located on Pearl Street in Historic Downtown La Crosse, The Pearl has become a local summer staple. Travel back in time at the authentic 1930's shop with an old, wooden counter, vintage milkshake machines, and more. The Pearl sells over 20 homemade ice cream flavors made from their vintage soda fountain. Whether you prefer classic vanilla and mint chocolate chip or are more daring with blue moon and black licorice flavors, make sure to get your scoop served on a fresh waffle cone! If hard-serve ice cream or milkshakes are not your style, don't worry… they have Ice Cream Pops, Ice Cream Sandwiches, Coffee and handcrafted chocolates to try too!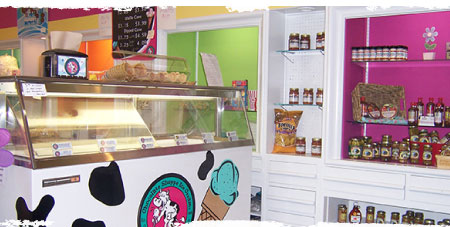 Great River Popcorn & Ice Cream
Whether you crave salty or sweet, this is the stop for you. Great River Popcorn and Ice Cream offers over 40 flavors of gourmet popcorn and 20 flavors of ice cream! The cream used to make their historic, award-winning ice cream is provided by Southwestern Wisconsin and Northeastern Iowa dairy farms. Talk about supporting local businesses! Kick your cravings or buy your next flavor-filled gift in the bright and pleasant shop easily accessible on Main Street in La Crosse.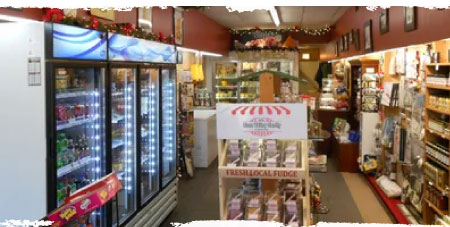 Le Coulee Cheese Castle
"We may be small in size, but our selection of Wisconsin Cheese is large!" Started in 1980 by experienced cheesemakers, Le Coulee Cheese Castle is located in West Salem and is known for its Wisconsin cheese, Wisconsin sausage, ice cream cones, and gifts. The family-owned business features 8 flavors of ice cream, hand-dipped to perfection. Cool off while you shop around for unique cheddars, artisan cheeses, Wisconsin maple syrup, fudge, and more!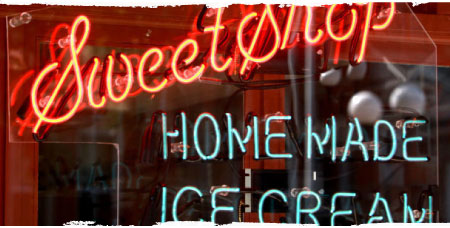 The Sweet Shop
Welcome to The Sweet Shop in La Crosse! Specializing in homemade, hand-dipped chocolates and homemade ice cream, this local shop is a can't-miss this summer. Did you know the local sweet-spot also offers seasonal specialties? Visit them all year with their pecan, Easter Eggs, custom Shamrock Shakes, sweet treats on Valentine's Day, and Pumpkin Spice ice cream!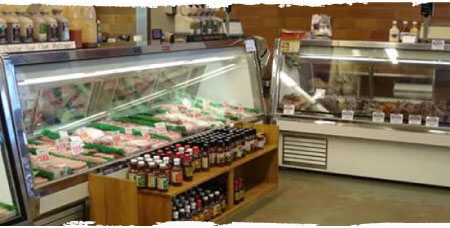 Holmen Meat Locker
The Holmen Meat Locker was opened in the 1940s as a meat processing plant for local farmers and has since grown into a famous location for smoked meats, cheeses, micro-brew beers, wines, ice cream, and housewares. After you do a little browsing in their specialty market, satisfy your sweet tooth with a variety of ice cream flavors, a malt, or a shake! It is truly a one-stop-shop to support local and fix all your sweet and salty cravings!
Now, Get Moo-vin'!
Summer is here and creamy treats are calling. Support local businesses while you celebrate National Ice Cream Month! However, please remember that businesses' hours and services are subject to change during these unique times. For the latest on their offerings and hours, please visit their websites before you go.
More Helpful Links