Written By: Kenneth Reaves
Planning on doing some winter fishing in La Crosse? Here are some dos and don'ts to be mindful of when it comes to fishing in the winter cold.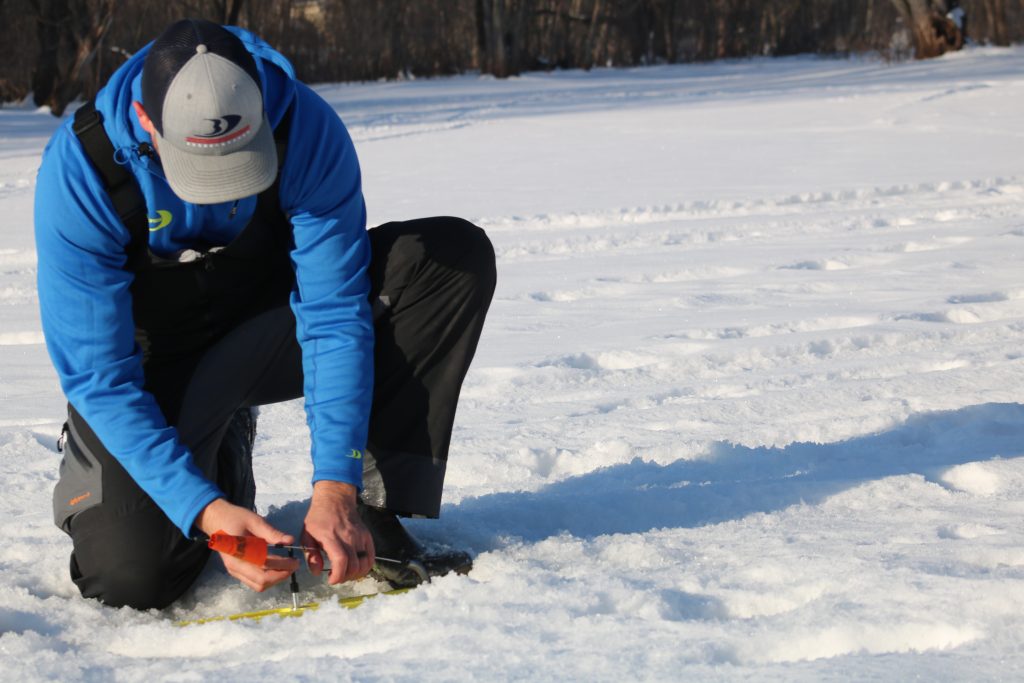 Spring and summer are prime times for anglers to cast off and catch sunfish, bass, or spawning walleyes. But fishing in the winter is just as rewarding, and you'll find that freshwater fish of different species tend to group together. This will bring more fish to your lure than you know what to do with!
La Crosse has prime fishing spots with easy access to boat landings, floats, piers, and outfitters. If you're interested in winter fishing in some of these spots, here are our top tips.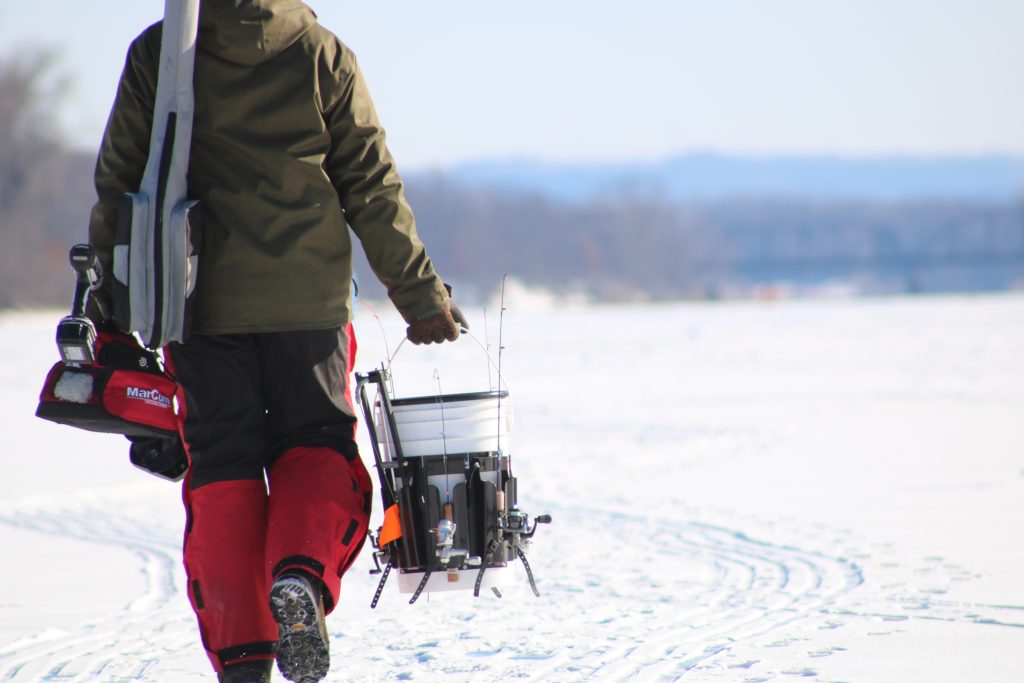 Do: Pick The Right Spot
You'll find the waters around La Crosse to be a rare combination of small islands, small channels and deep pools. These waters and channels are home to the largest variety of fish species in any temperate-climate river across the globe! This is thanks to the Mississippi River, which spreads across its main channel.
Before you set out on your fishing trip, do some research, and find out where the best spots are. As the winter sets in, you'll find that the backwaters in La Crosse will be the best place to start. These backwaters will provide a steady stream of fishing action until the ice sets in on the lakes and waterways.
You'd want to avoid areas that have, or have predictions for, elevated currents, as this could be dangerous and can make fishing more difficult. Once the lakes and pools start to ice over, you can move to deeper water where you can catch northern pike and walleye.
Do: Make Sure You're Warm
There's nothing worse than being wet and cold on the bank, and this could lead to you not catching anything at all. Make sure to wear clothing that's made from wool or synthetic fabrics and avoid cotton. If cotton gets wet, it'll chill you right down to the bone.
Layer your clothing, as you can always remove a layer if you're getting too hot. Your base layer should draw moisture away from your skin. Get your season 5 gear out and make sure that you have a decent groundsheet and good quality bivy to keep you warm.
You can pop into Duluth Trading Company if you need new thermals or extra outdoor gear.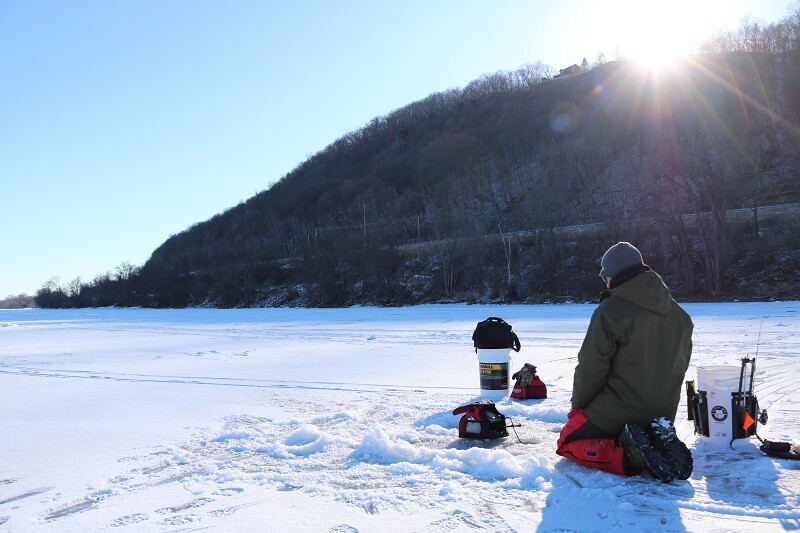 Do: Pop-in to a Restaurant on the Water
Nothing complements a great winter fishing experience like a sumptuous and hot meal! No matter where you're fishing, you'll most likely find that you're close to a restaurant on the water.
If you're fishing on or near the Black River, stop in at Moxie's, where you can enjoy the live band. They have an assorted menu where you'll find wraps, salads, pizza, or sandwiches. 
Should you find yourself fishing by Lake Onalaska, then pull your boat up to the dock and have a bite at Red Pines Bar and Grill. Here you'll find everything from fish tacos and walleye sandwiches to cheeseburgers and fries to satisfy your hunger and warm you up.
Don't: Leave Home Without Checking Your Fishing Gear
Make sure that your gear is suitable for fishing in winter. This means you'd need to tune your reels so the bearings won't freeze or seize up an hour into your fishing trip.
If you need to get a fishing license or some live bait, there are local bait shops around the marinas that can set you up, as well as recommend what bait you should use. You'll also be able to rent fishing boats, canoes, and pontoons from bait shops like Scafers River Rentals or Bob's Bait & Tackle.
Before you cast, make sure you've used a line conditioner. This will help prevent tangles and keep the line moving freely through the eyelet. It will also help prevent the rod guide from freezing.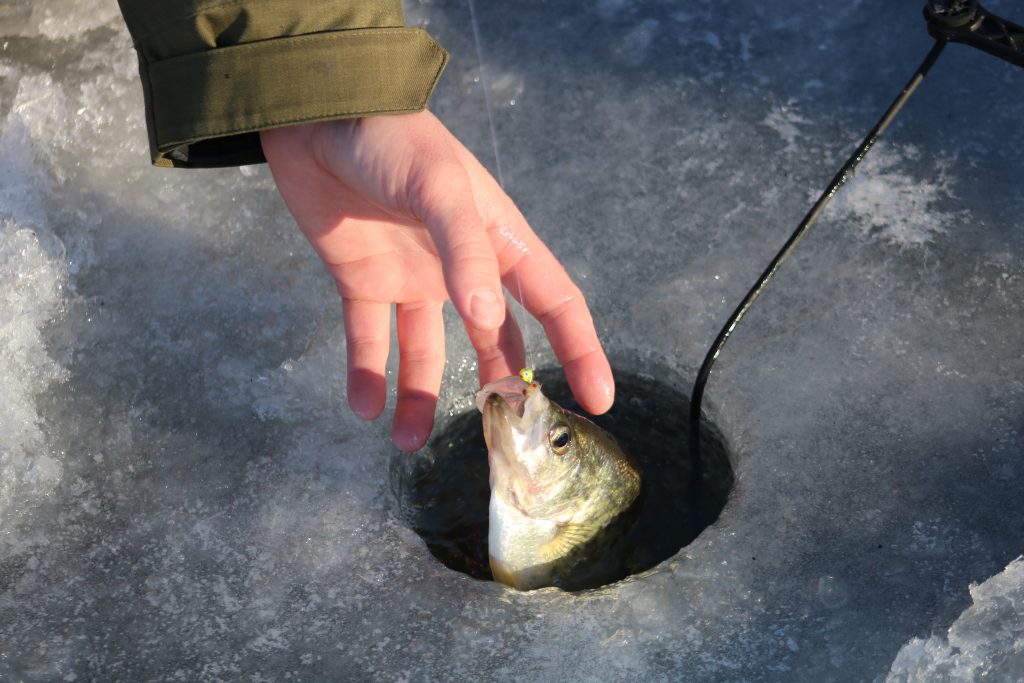 Don't: Fish Alone
The waters that surround La Crosse are home to some big fish, like sturgeons of 55 inches long or spotted suckers that could weigh 4 pounds from the waters of Lake Onalaska.
You never know when you're going to land a record fish, and it's always important to have your fishing buddy there to ensure your safety and to record the moment! There are many ice fishing safety tips and tools to explore before you head out on the ice.
Let's Catch a Good Time!
Summer or spring fishing is a relaxing warm-day pastime. But winter fishing is a new, exciting experience that every fisherman should try.
What are you waiting for? Grab your best baitcasting reel, layer yourself up warmly, and pick a winter fishing spot!