We're not BLUFFing about the endless romantic destinations that are the ideal setting for an engagement!
It seems that proposals are popping up all over the La Crosse Region and we want to share the top spots for your fairytale ending.
Grandad Bluff
Grandad Bluff is an icon to the La Crosse region featuring 600-ft high bluffs overlooking Mississippi River Valley including sights of Wisconsin, Minnesota, and Iowa. If you want to be sure your proposal goes off with a bang, Grandad's bluff is the central point for the annual Skyrocker's New Year's Eve Firework show!
Castle La Crosse
This renowned Bed and Breakfast is the charming romantic getaway you need to end down on one knee! The 1892 historic home features five guest suites with private baths, lavish morning breakfasts, and a music room for all your singing proposal needs – you will love this magical stay!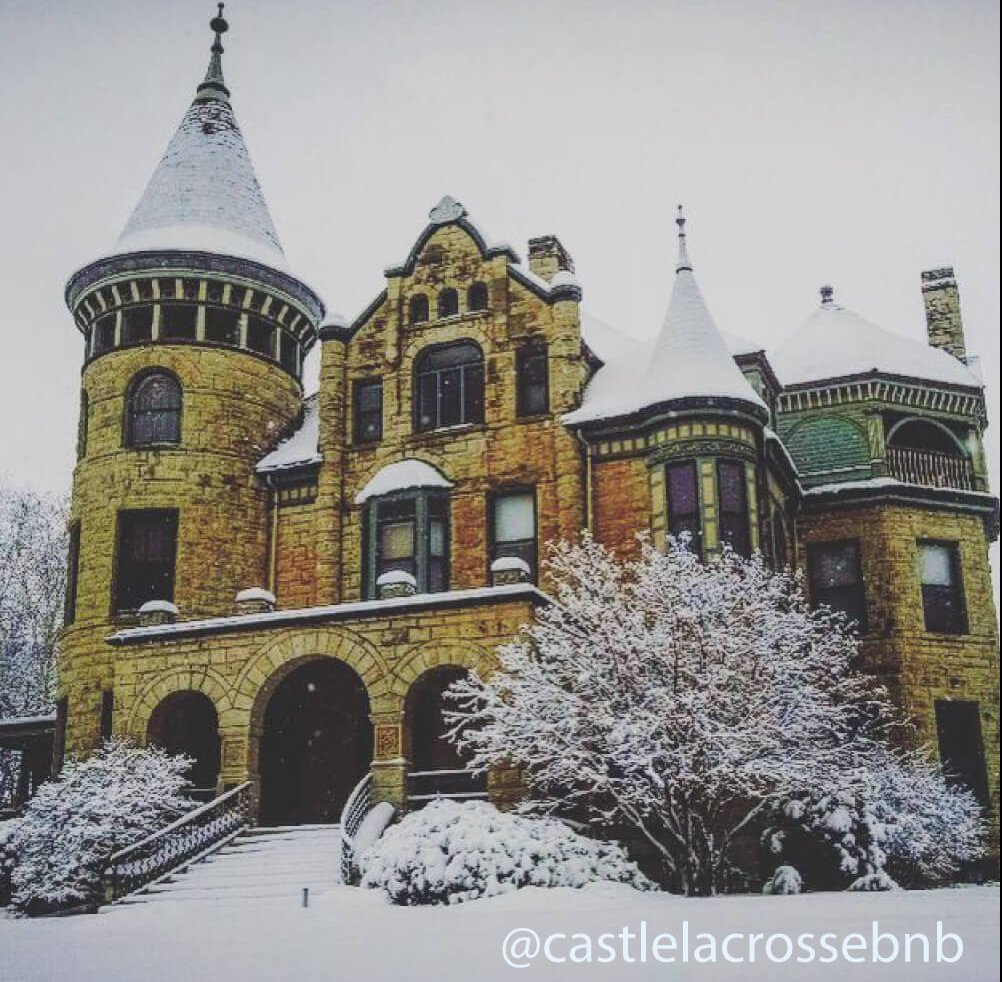 Rotary Hoiday Lights
Over 3,000,000 lights make Riverside Park shine with its stunning holiday display. Live music entertainment, carriage rides, and freshly fallen snow are elements straight out of your favorite holiday movies! You can either walk or drive through Riverside Park from the end of November – December 31st, plenty of making your perfect proposal plans!
Hixon Forest
For the outdoor recreation couple, there's no better adventure than the wooded bluffs with sandstone outcroppings, continuous marshes and wildlife around every corner. Hixon forest has convenient hiking and biking access trails connecting you to Mythank yourick Park, Riverside Park and more.
Charmant Rooftop
The Charmant Hotel is loved by locals and travelers alike, the renovated 1898-built Candy Factory features a scenic rooftop bar overlooking downtown and even functions as an event space for your private party. The rooftop is open seasonally and it definitely worth the wait for the warm weather!
Under the Big Blue Bridge
Another La Crosse Region staple is the infamous big blue bridge connecting river shores of the Mississippi! A charming touch to any engagement photo, there are ample views of the bridge from Riverside Park, Pettibone beach, and don't forget about the opportunity to propose from the water!
La Crosse Queen Paddlewheeler
Bring early 1900's grand riverboat cruises to your modern-day proposal ideas! The La Crosse Queen Paddlewheeler is one of the few "true" paddlewheelers still operated in the country today. Sightseeing tours and dinner cruises are frequently available. Or make it a romantic private evening with your favorite people!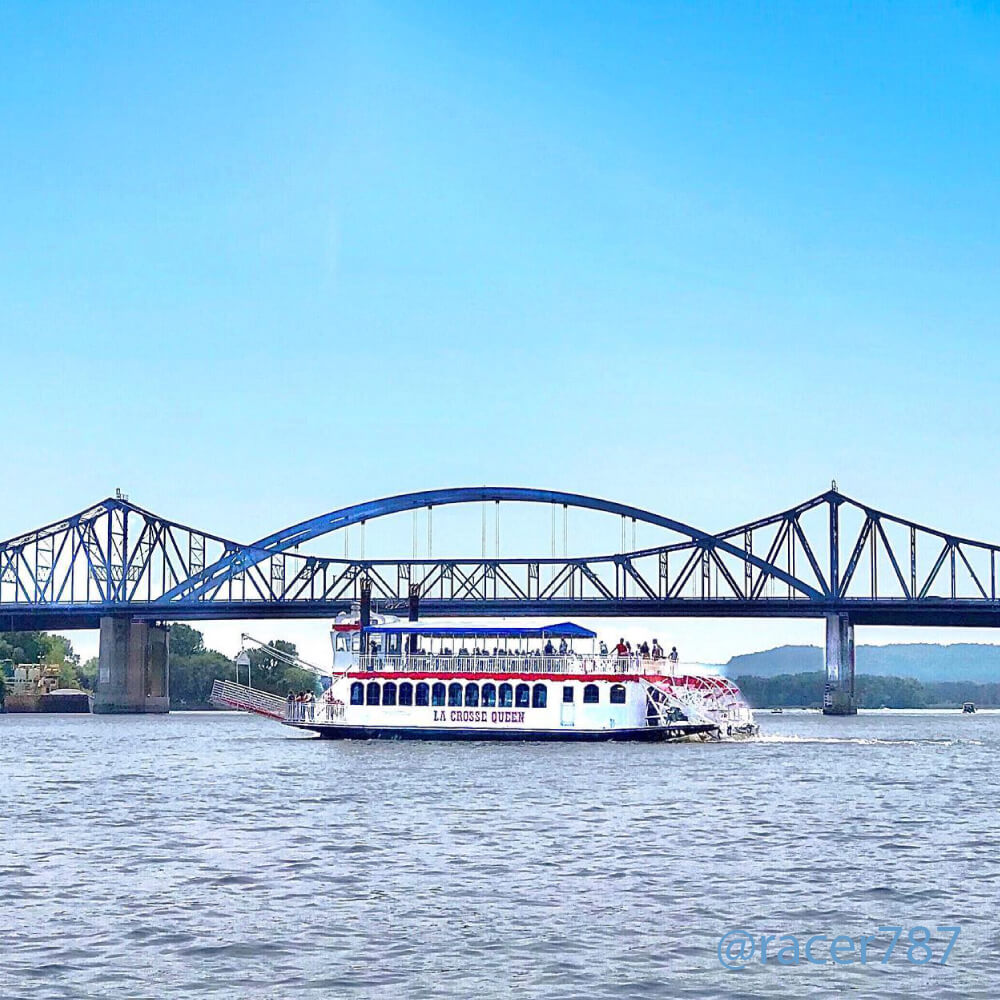 Le Chateau
The Tower Dining Room and underground La Cave bar has a lovely ambiance of fine french cuisine and hand-selected wine pairings by their in-house Sommelier; an elegant location for any proposal.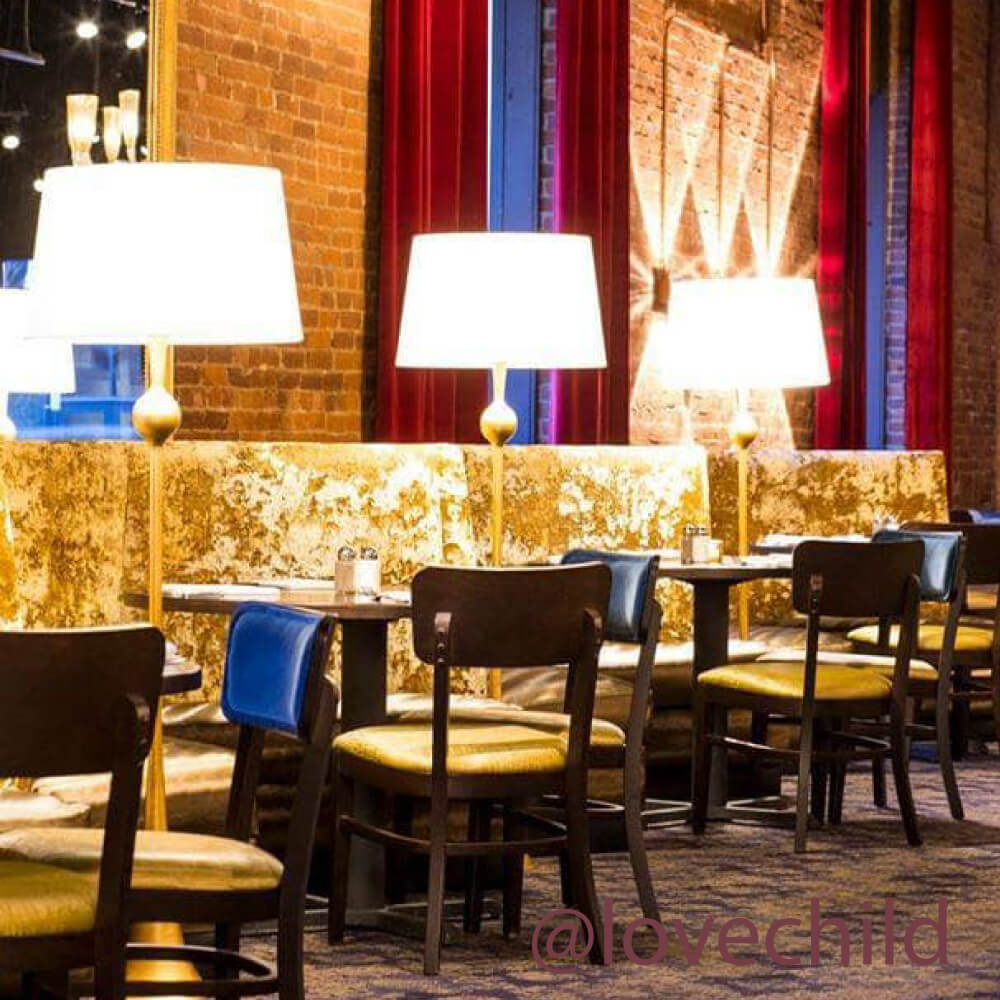 Romantic Lovechild Booth
Awarded as one of the 50 most romantic restaurants in the country, a booth at the Lovechild restaurant is sure to be an incredible evening of intriguing flavors and one big question!
UW-L Hoeschler Clock Tower
University of Wisconsin – La Crosse Alumni this location is calling your name. The Hoeschler Clocker Tower has many legends including the romantic tale of when a couple shares a kiss under the tower it is certain that they will get married… regardless if you believe this to be true it is still a beautiful location for a proposal!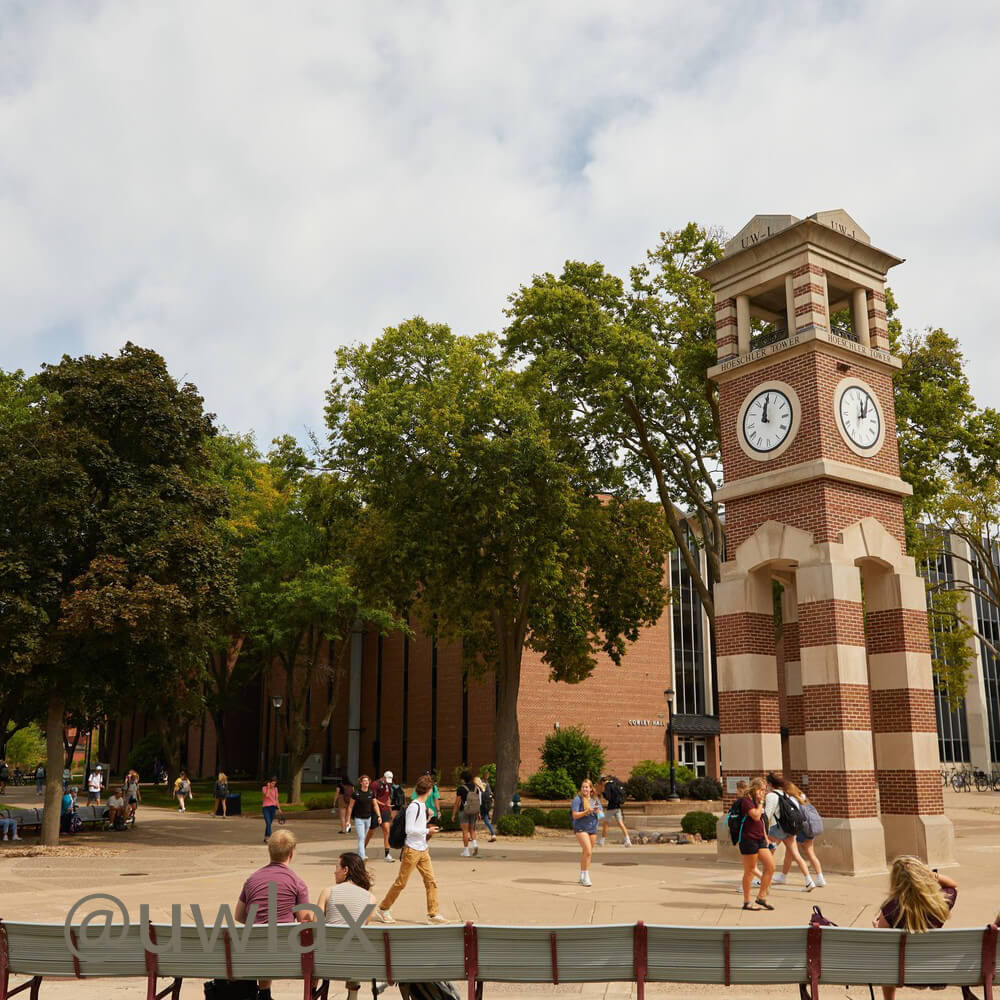 Good Luck on your Future Propsoals!
ROMANCE AND LEISURE LOVER TRAVEL GUIDE
When it's time to get away with loved ones, look no further than the stunning La Crosse region to provide you with quality memories like no other. As you walk along the Mississippi River watching the boats drift into the sunset feel the romance in the air take flight and get ready for an extraordinary trip.