From Frosty Mug to Stemmed Glass – Meet Your Craft Beverage Bucket List
Cozy up with a craft beverage, a cocktail or a local wine in one-of-a-kind ambiances this season. Savor tasty beverages along the Coulee Region Craft Beverage Trail and warm up from the inside out along the way. These venues are perfect for a romantic date-night, a girls'-day-out, a road trip, or just to kick those hand-crafted cravings.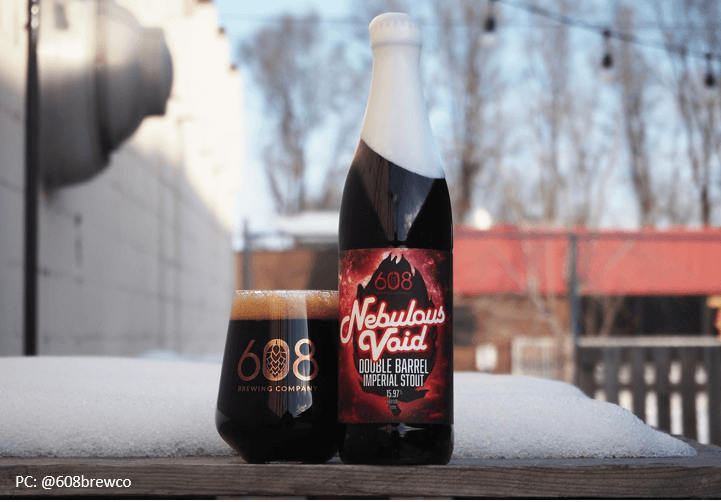 608 Brewing Co. | La Crosse, WI
Embrace the mantra of 608 Brewing Company with your love: Beer. Friends. Fun. Now, who can't get behind that? Founded by friends who have tasted the best in craft beer and ranked among the top 20 breweries in Wisconsin (2020 Brewdown), 608 Brewing is an excellent craft brewery to enjoy custom flavors year-round! With so many phenomenal flavors, a tasty flight is a must!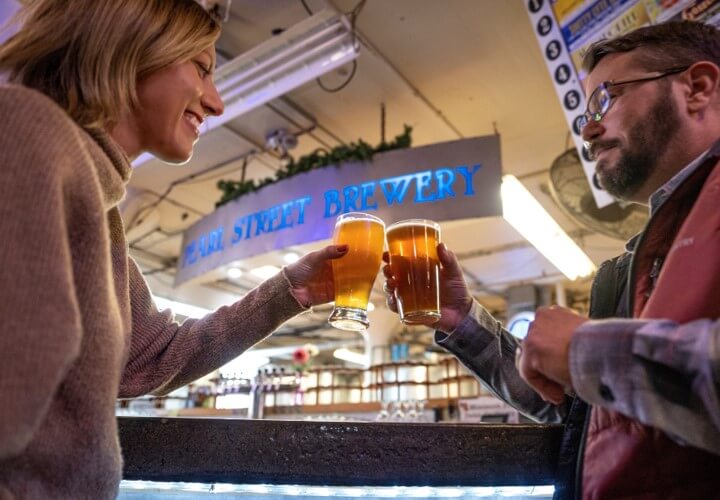 Pearl Street Brewery | La Crosse, WI
Visit on of Western Wisconsin's premier craft breweries! Since 1999, Pearl Street Brewery has produced award-winning Ales and Lagers. See how they do it with a brewery tour any Friday or Saturday of the year! Their unique Tasting Room is open Tuesday through Sunday and is a perfect setting for a pint or two. Find a flavor you love? Snag a six-pack, growler or case of beer to go!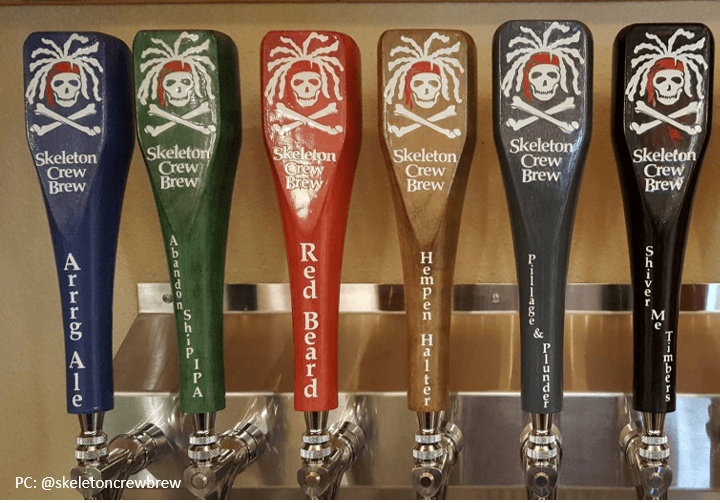 Skeleton Crew Brew | Onalaska, WI
Skeleton Crew Brew and Lost Island Wine are a small, family-owned craft business in Onalaska. The company produces over 40 different flavors of wine and craft brews! Recently, they were awarded People's Choice Brewery at Frothbite-Beer & Bites Fest in 2022! Sample their flavors in their themed venue or take some to go!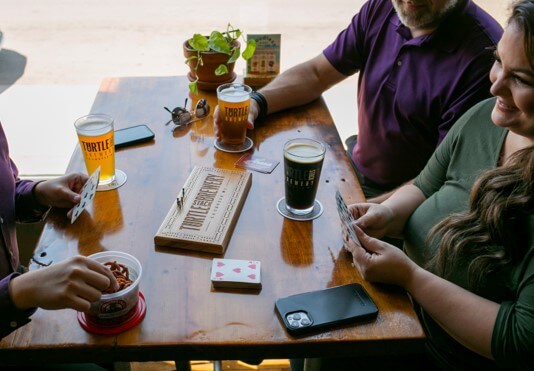 Turtle Stack Brewery | La Crosse, WI
Turtle Stack Brewery is a small craft brewery and tasting room located in Historic Downtown La Crosse. Producing high quality, local beer, Turtle Stack strives to produce recurring, seasonal beers that accurately represent the intended styles and one-off beers that introduce an interesting new twist.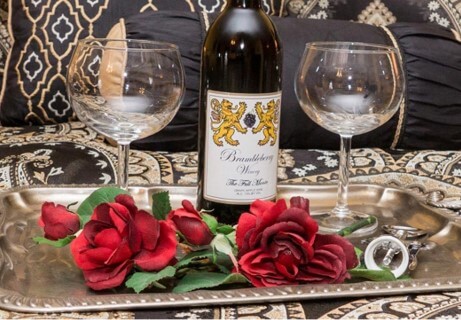 Brambleberry Winery &
Country Inn | Taylor, WI
Brambleberry Winery is not far from the Great River Road and is just a short drive North of La Crosse. Open on weekends, Brambleberry sources the finest grapes from around the world and offers a wide variety of delicious dry reds, crisp whites and their popular "Sweetie" wines. They take pride in having flavors of wine suitable for everyone's palate. Special and unique, Brambleberry Winery is a must visit for wine lovers!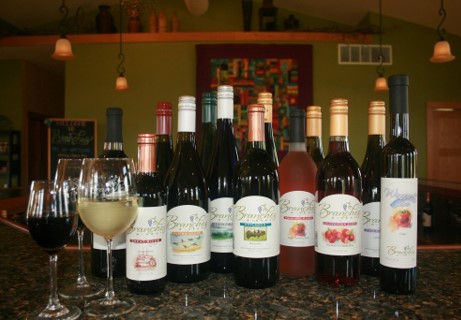 Branches Winery | Westby, WI
Branches Winery is a charming boutique winery. They are known for their award-winning, cold climate wines produced from 10 varieties of grapes and other local fruits. They have something for every palate ranging from dry, oaked reds and crisp whites to sweet, table and dessert wines. They are proud to be one of the first wineries in the Midwest to produce two unique wines using the French-Canadian practice of using winter's frigid temperatures to naturally freeze and thaw apple cider.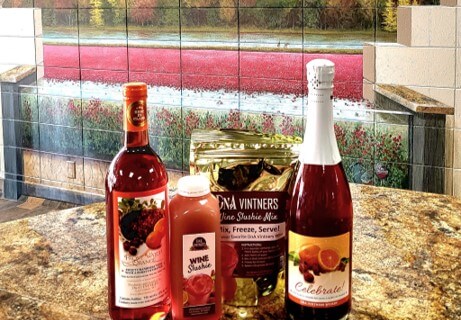 DNA Vintners | La Crosse, WI
DNA Vintners produces primarily fruit wines from local sources with a tasting room located in North La Crosse. DNA Vintners was voted #1 Winery – People's Choice Award at the Between the Bluffs Beer, Wine and Cheese Festival in La Crosse in 2013, 2014, and 2016. Check out their intimate tasting room for some flavorful fun.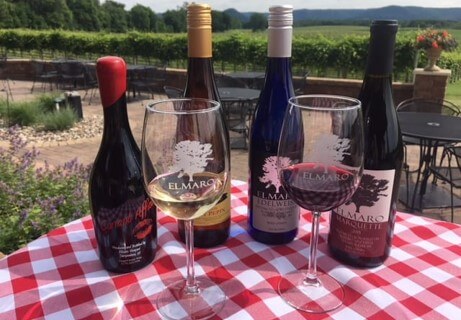 Elmaro Vineyard | Trempealeau, WI
Elmaro grew from a love of wine, agriculture and family. At Elmaro Vineyard, their focus is on producing great wines and providing an unmatched setting in which to enjoy them. Their family works together to make sure you have the best experience! The winery offers epic views of rolling winery hills coated in powdery snow.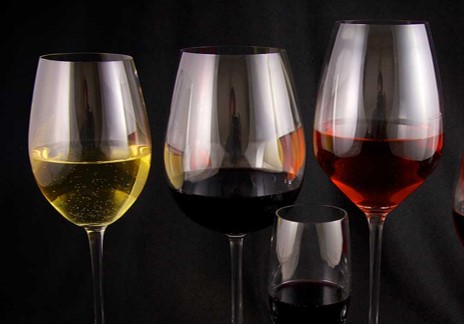 Garvin Heights Vineyards |
Winona, MN
The winery at Garvin Heights Vineyards is on the scenic bluffs above the Mississippi River city of Winona. They offer a wide selection of grape wines made from 100% local grapes. They also offer fruit and dessert style wines; you're sure to find several wines that match your taste.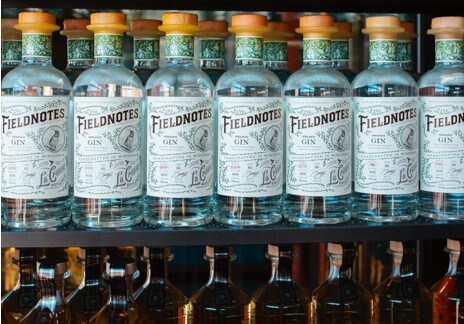 La Crosse Distilling Co. | La Crosse, WI
Come visit the city's first distillery! Tour their downtown facility and see firsthand how their gin, vodka, whiskey and other spirits are made. Enjoy a handcrafted cocktail (including seasonal specialty cocktails) at the bar in their world-class tasting room. They also offer a savory menu featuring unique and fresh ingredients.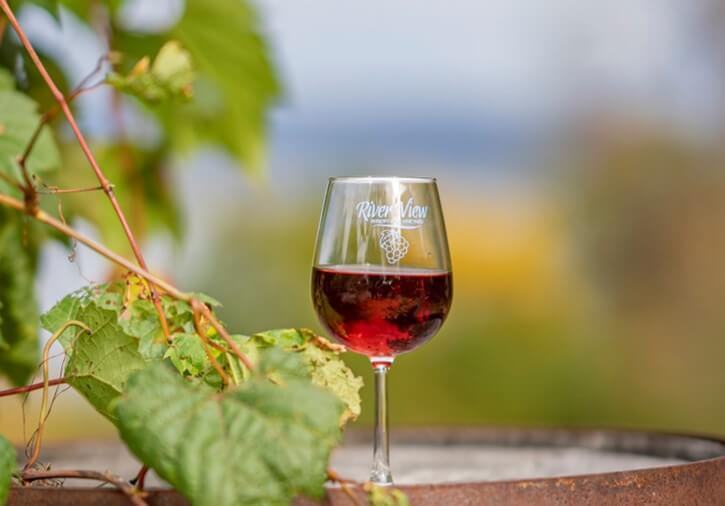 Riverview Vineyard & Winery | La Crescent, MN
River View Vineyard and Winery is nestled in the scenic bluffs above the beautiful Mississippi River Valley, North of La Crescent and just a short drive from downtown La Crosse. In 2003, River View Vineyard was started with cold hardy grapes, La Crosse (white), Frontenac (red), and Swenson Red (rose). This vineyard is open seasonally* and has an outdoor tasting venue. *Closed in January.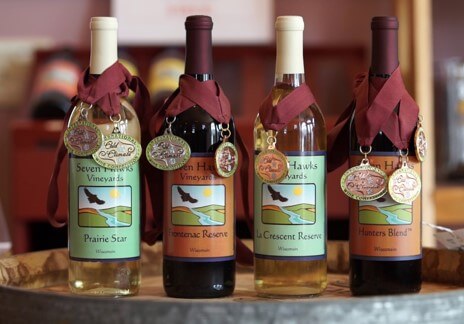 Seven Hawks Vineyards | Fountain City, WI
Seven Hawks Vineyards is located in Fountain City, WI. The vineyard has 17,000 vines, making 11 different wines and soon to be offering spirits derived from distilling their own grapes making. This evolution makes their vineyard one of the largest in the Upper Midwest! Seven Hawks Vineyard is also proud their wines are made from 100% estate grown grapes.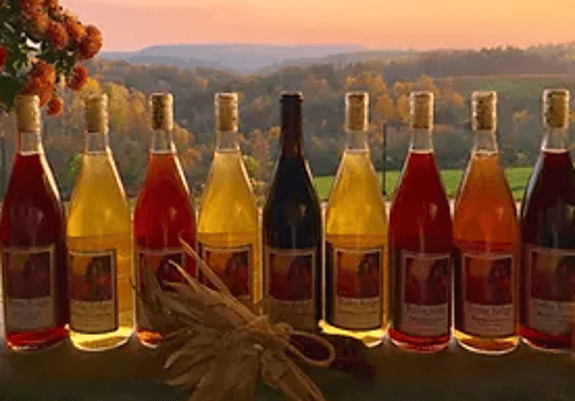 Tenba Ridge Winery | Blair
Tenba Ridge Winery produces Alsatian-style wines in small batches. These big, bold wines are full of flavor and pair well with food or can be enjoyed by themselves. The Winery's terrace overlooks thousands of acres of woods.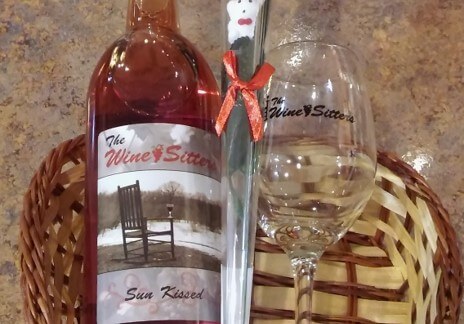 WineSitter BrewHouse | La Crosse
The WineSitters specialize in creating wines and labels for special occasions and events. Most of their wines are made from premium imported grape juice and concentrates from all over the world.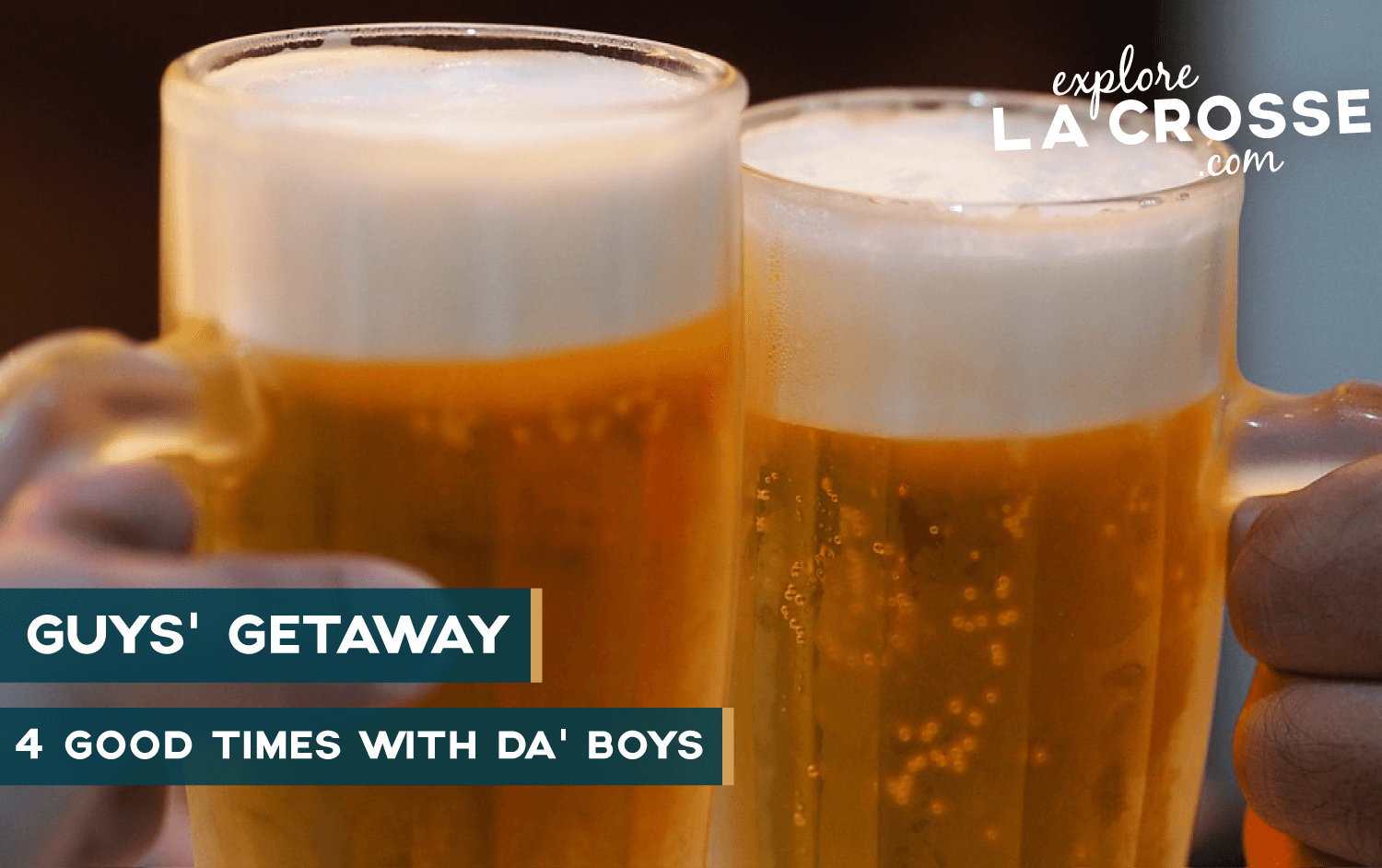 Guys' Getaway- 4 Good Times With Da Boys
Getting together with "da boys" is an annual tradition that few others can compare to. It's when memories are made (and sometimes forgotten) and there's no better place than the La Crosse Region to create those memories.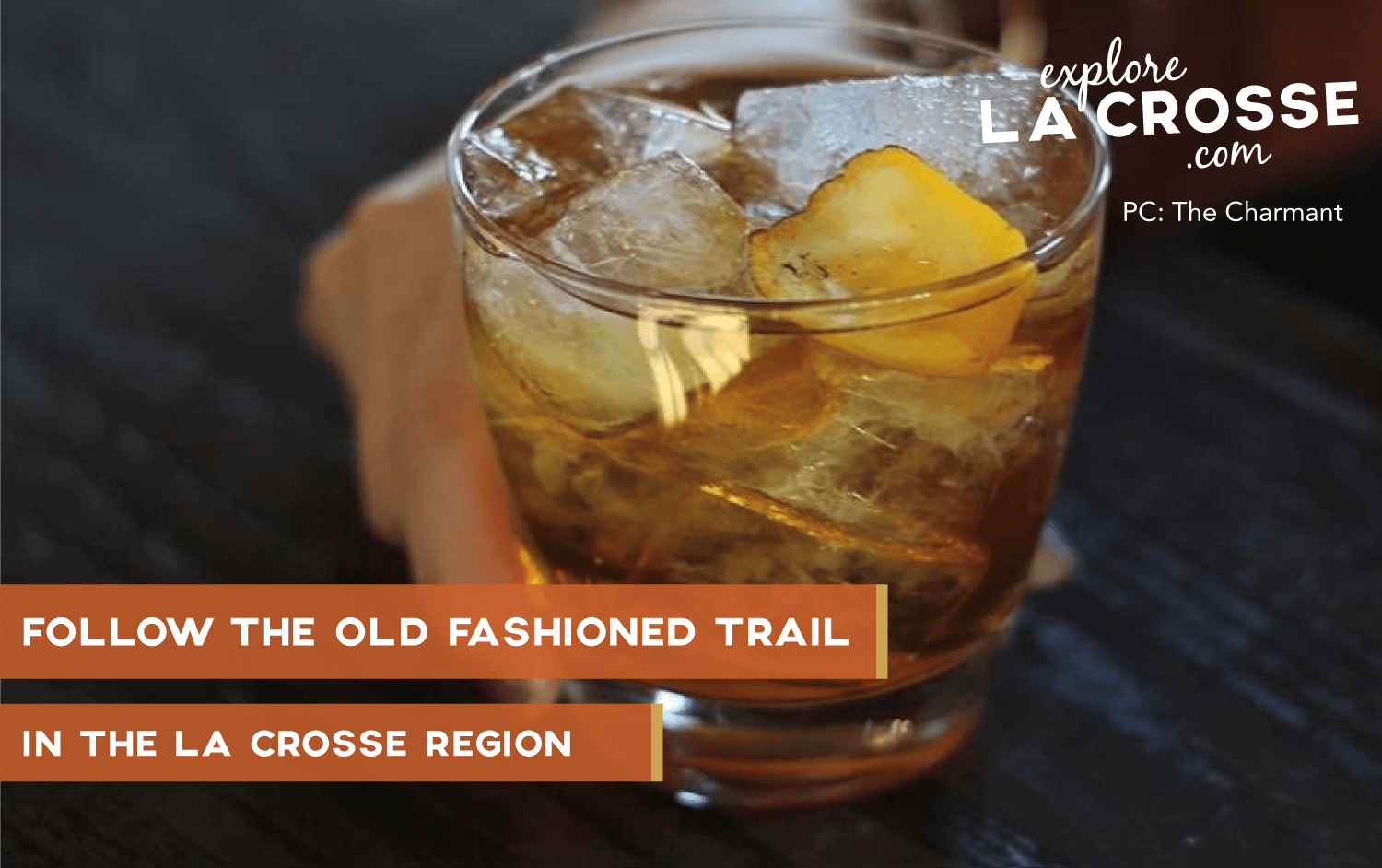 Follow The Old Fashioned Trail
Call us old fashioned, but an Old Fashioned Drink is a classic must-have here in Wisconsin. Whether you prefer it sweet or sour, it's famously paired with Friday night fish fry or enjoyed as a refreshing nightcap!