Explore La Crosse was thrilled to host Jim Crowley of Jim Crowley Outdoors back in the La Crosse Region. He visited this June, a premier time to catch Bass and Crappie on the local waterways.
Family + Fun = Fishing In La Crosse
Written By: Jim Crowley
I've been traveling to the La Crosse Region for a few years now and it's an ideal destination if you've been thinking about family fun! When I first arrived, my first stop was to check in at Island Outdoors. The renowned store has everything from live bait and the latest fishing tackle to local knowledge and fishing information. Island Outdoors also rents out a comfortable cabin directly across the street from their storefront where you can stay with boat parking. The location is conveniently located near local eateries, gas stations and is very close to one of the many public boat ramps that the La Crosse area has to offer anglers.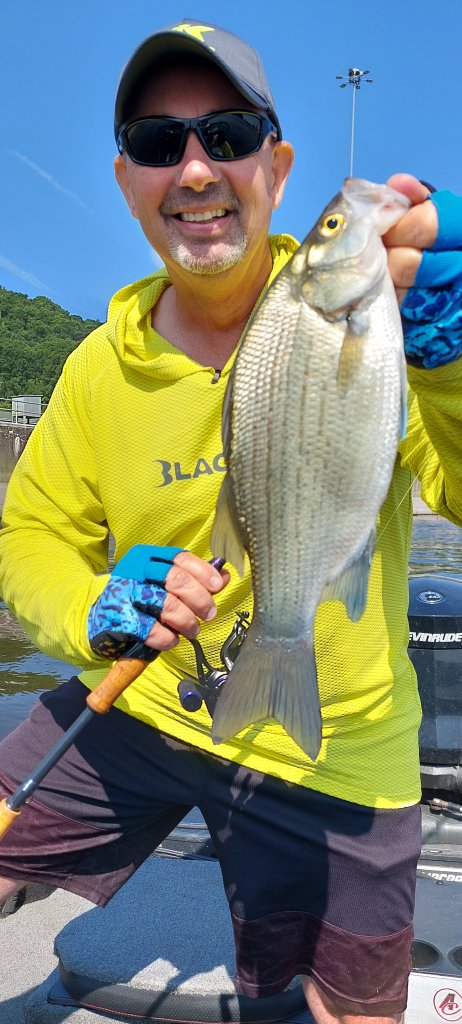 Bass Fishing with Adam Christianson
Next stop; meet up with Adam Christianson of Adrenaline Angling Guide Service. Adam is a fully-licensed and insured USCG Captain. As he has lived in the La Crosse, WI area his entire life, he has become a well-rounded, multi-species angler who always knows what's biting and where those fish are at. Additionally, he loves to fish with kids and his boat will easily accommodate up to a family of four. The mission of our trip was to spend a morning chasing the white bass and crappie that are overly abundant on the Mississippi River in the La Crosse Region.
White bass are notorious for hard strikes and fast paced action and they did not disappoint! Adam had us on fish in no time and my first thought was how much fun kids would have with this fast and furious bite and these hard pulling fish. Honestly, I was smiling from ear to ear, and I have been doing this for more than a few years. I felt like a kid again! Adam has all the gear you need so this can be an easy, fun and entertaining day of fishing for your family.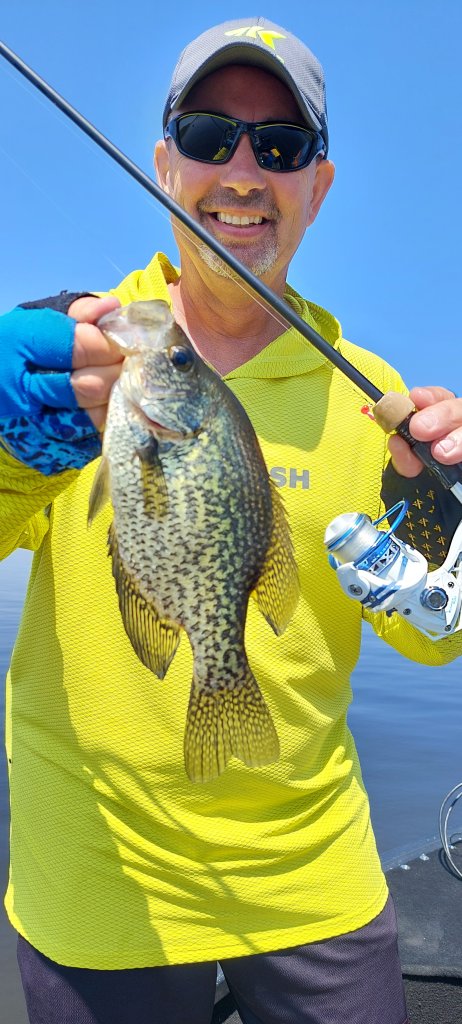 Afterward, we changed gears and went after crappie, which are always fun to catch for any angler. As Adam stated, "Sometimes the crappies will hit a variety of lures and sometimes they want a simple minnow under a small bobber. I have all clients need to catch these tasty fish." We caught plenty of them as well and had a great time telling fishing stories while enjoying the beautiful weather and scenic views that the La Crosse area is known for.
More Things To Do In The Region
The La Crosse Region has plenty of places to stay, restaurants to choose from and exciting things for your family to do. We finished our trip with a La Crosse Loggers baseball game. A large crowd enjoyed the action, the great brats and family fun at a local baseball game. It does not get much better than that.
---
Jim Crowley is the host of Jim Crowley Outdoors on the Wired2fish TV network as well as the host of the Slickfish Radio podcast which can be seen and heard on Roku, Fire Tv, Amazon music, iTunes & Spotify. www.jimcrowleyoutdoors.com
---

La Crosse Lunker League
Fishing is an excellent choice of outdoor activity to partake in if you happen to have some time to spend in the great outdoors in La Crosse. If you want to add an extra element of excitement to your fishing, you can join the La Crosse Lunker League!
It's simple. Catch a qualifying species in the La Crosse area, take some pictures for size and memories, release your fish, and submit your catch! You'll be notified when your catch has been approved and you can see the awards you've gained. There are goals, milestones, and various awards to be won.
Lunker League is open to both residents and visitors. It's a fun way to challenge yourself and possibly win some cool awards!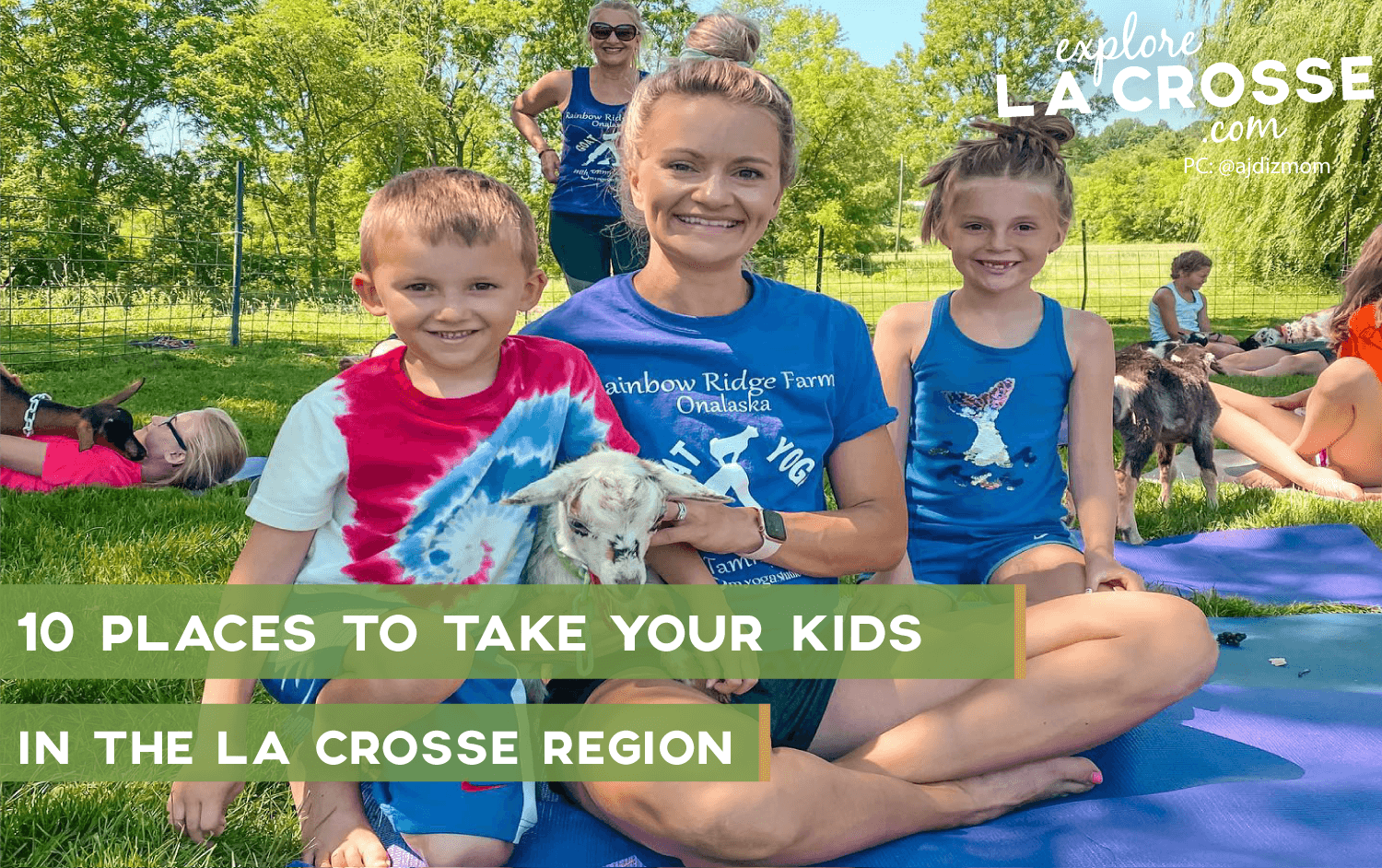 10 Places to Take Your Kids
We've hand-selected some of the best options in town to entertain your whole entourage! Check out these epic places to make new memories with your kids this summer.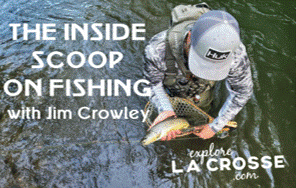 The Inside Scoop On Fishing
Explore La Crosse had the pleasure of sitting down with experienced angler and host Jim Crowley Outdoors. Crowley has fished the Mississippi River from its most northern point and to Louisiana.