The La Crosse Region Bursts with Adventure as Unique as Each Explorer.
The La Crosse Region is mere hours from the hustle and bustle of Midwest hubs and is nestled between ancient bluffs along the Mississippi River. Discover festive flavors, charming history, vibrant overlooks, seasonal events, and epic outdoor recreation.
Just Name Your Niche!
The La Crosse Region is just a road trip away and offers authentic experiences as unique as each member of your entourage. Brimming with adventure suitable for all ages, the area is famous for savory craft beverages, sophisticated shops and colorful culture, captivating vistas and diverse attractions. From family-friendly corn mazes, petting farms and apple orchards to Segway tours, to riverboat cruises, and famed Oktoberfest USA – get ready to make memories with those that matter most this fall! Explore between the bluffs and along the Mississippi River.
Elevate Your Outdoor Adventures
Whether you prefer to wander the multiple rivers or traverse the La Crosse Region's miles of golden trails, you'll quickly find yourself immersed in local adventure! Enjoy the autumn chill and hit the water by canoe or kayak. Find trails ideal for a relaxing float or an exciting excursion! If the coasting along shorelines or amidst ancient bluffs better suits your niche, the area offers over 100 miles of paved and gravel trails, alive with fall colors. Visitors can find a wide variety of hiking, mountain biking, and cycling opportunities perfect for getting active amidst the Driftless topography.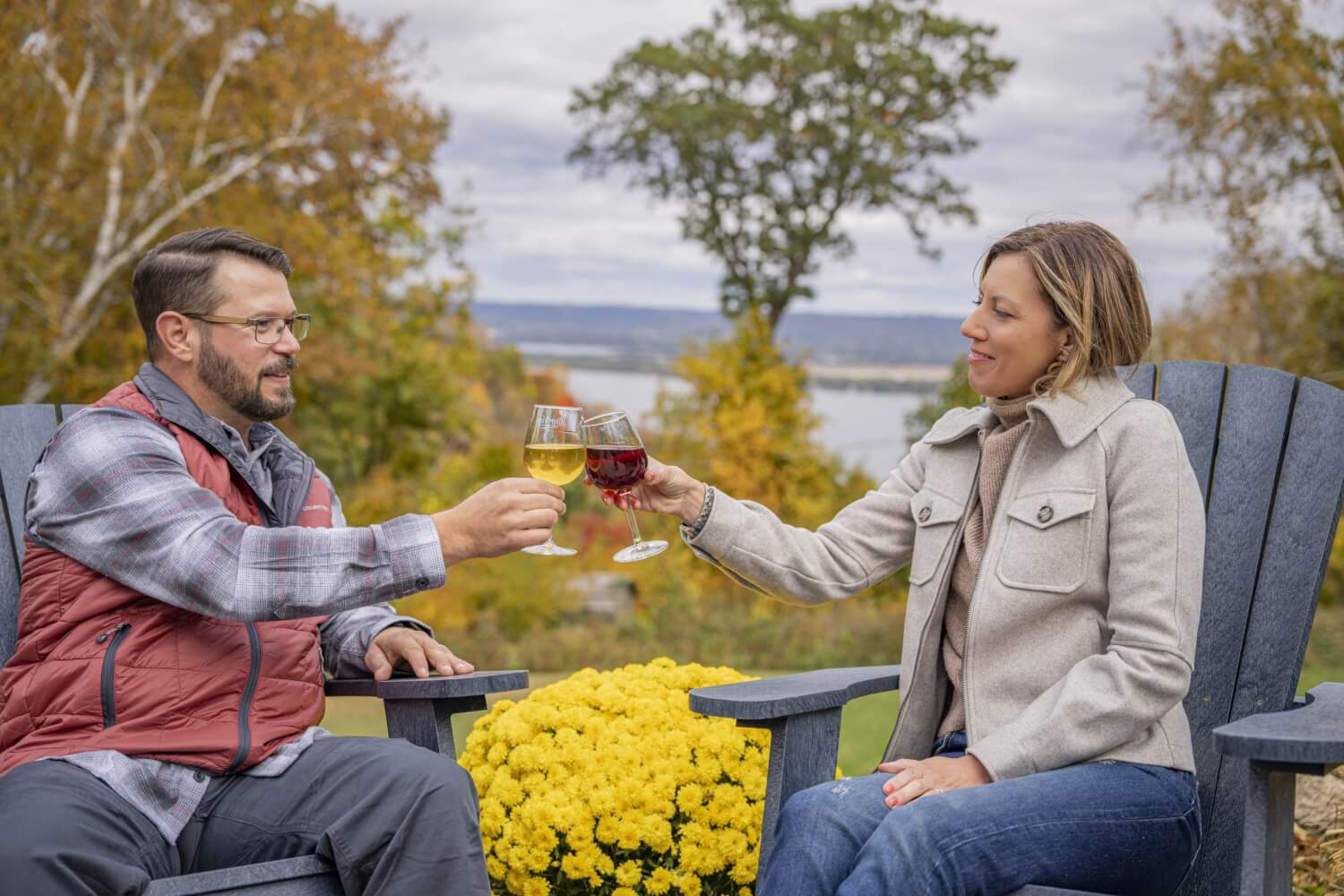 The Region's Savory Side
The La Crosse Region is famed for outstanding food and beverage havens. If you're in search of the finer things and decadent fares, the Waterfront and the Freighthouse are excellent stops during your visit. Burgers and classic bites, ethnic entrees, and retro martini bars abound but around every riverbend is an outdoor dining oasis. Let's not forget Digger's Sting supper club! Even as the temperatures cool, waterside dining promises great food and even better views. Drink in adventure along the Coulee Craft Beverage Trail with the local distillery, four breweries, and ten wineries!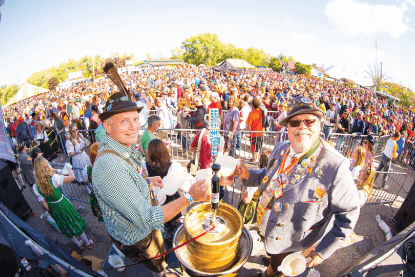 Get Festive Year-Round
Perhaps nothing says as much about a community as the manner in which it comes together to celebrate. Local festivals are the perfect way to learn about the culture of a place–its people, traditions, and values. Every area has its quirky small-town festivals, and the La Crosse Region is no exception; from Applefest and Oktoberfest USA to seasonal events like Ghoulees in the Coulees, Corn Mazes and Bluff to Bluff Trolley Tours. There's always a good excuse for celebrating together year round.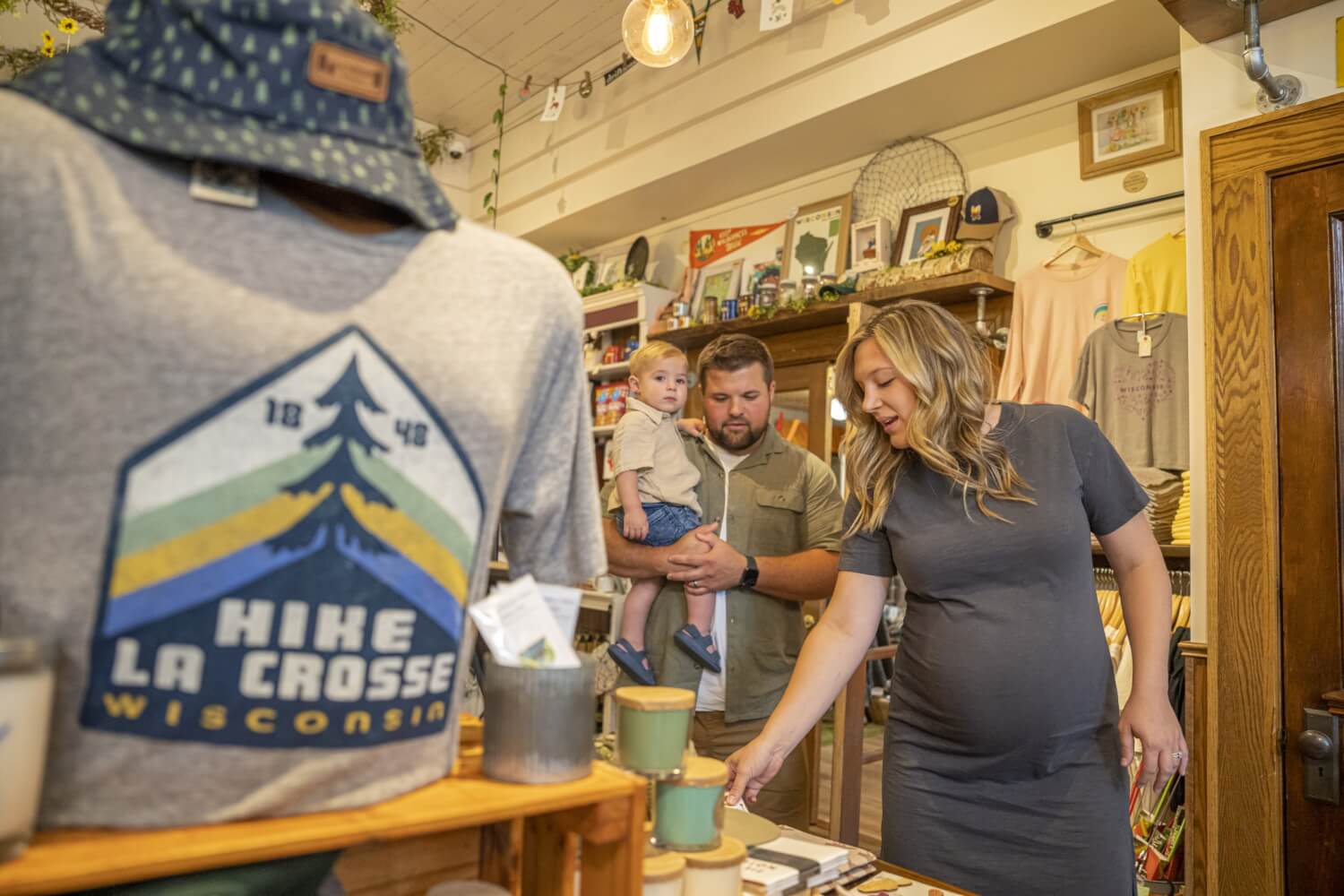 Shopping & Historic Downtown
Historic Downtown La Crosse is a famed regional gem. Located next to Riverside Park on the Mississippi River, it shines with unique architecture and thrives with a variety of small businesses, restaurants, and shops.
The La Crosse Region has the largest shopping district in nine counties and is worth the trip! Finding one-of-a-kind gifts and souvenirs is easy, especially if you love to shop small. Onalaska also boasts a multitude of commercial stores and the Valley View Mall.
The Colorful Ancient Topography
The La Crosse Region is nestled in the Driftless Region – a unique part of the world with unparalleled views and ancient, distinct topography. "Drift" refers to glacial drift: the rock and sediment deposited by a glacier as it moves over an area of land. A small piece of the Upper Mississippi Region was left untouched during the last Ice Age, leaving no glacial erosion or deposits. While surrounding landscapes were flattened by glaciers, the Driftless Region remains with its original, rugged terrain. The natural topography reaches into parts of the Upper Midwest – however, the La Crosse Region is special; located where the Mississippi River and Driftless Region collide, beside the Great River Road.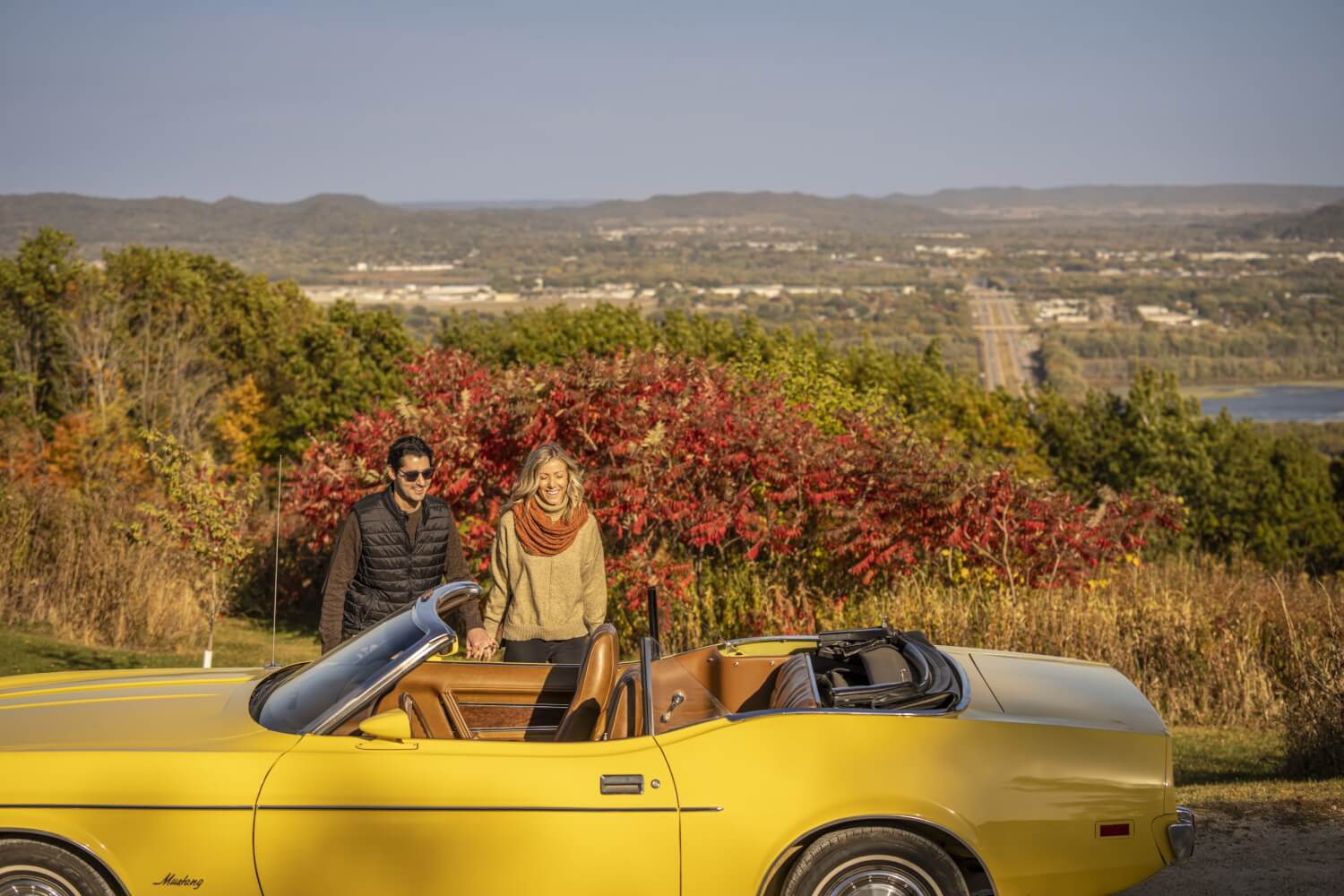 View Signature Sights
The Great River Road is both a National Scenic Byway and All-American Road that traverses through ten states along the Mississippi River. The La Crosse Region and our famous, Driftless bluffs proudly sit on the route. Our region is part of the 33 Mississippi River towns along Highway 35, and welcomes the many visitors the scenic drive brings every year. Three famous stops while traveling the Great River Road include Grandad Bluff in La Crosse, Great River Landing in Onalaska, and Apple Blossom Scenic Overlook in La Crescent, Minnesota. It's no secret the area is famous for breathtaking landscapes, historic monuments, legendary parks, and a plethora of other outstanding sights.
No matter your niche, your next adventure is calling and is just a road trip away. Celebrate this season where fun knows no bounds – the La Crosse Region awaits!
The La Crosse Region Visitor Guide
With the best things to do, upcoming festivals, regional history, and renowned business listings, these guides are your road-map to an exceptional La Crosse Region experience!
Custom Fall Itineraries
Designed for every type of explorer, find your next autumn adventure between the bluffs in our custom library of festive fall itineraries. Get ready to make memories with those that matter most!