Come to your senses and explore the La Crosse Region!
Mere hours from the hustle and bustle of Midwest hubs, the La Crosse Region offers exciting flavors, charming history, captivating views, and unparalleled outdoor recreation. Ignite your senses and make memories with those that matter most between snow-dusted bluffs and along the mighty Mississippi River!
SEE
From bluffs to bridges, uncover epic views in the La Crosse Region. See captivating, tri-state vistas while fat tire biking on Grandad Bluff and admire compelling arts and history in local museums. Observe the natural topography of the Driftless Region miraculously skipped by ancient glaciers of the last ice age. The area bursts with signature sights with historic downtowns, unique bridges, and attractions such as the Sunny the Sunfish, Grandad Bluff, the Mindoro Cut, and the Shrine of Our Lady of Guadalupe. Let's not forget the many famous overlooks bursting views your sure to glove.
Find My Next Adventure >
SMELL
Not to mention, there are seasonal smells all year-round. Smell the fragrance of warm, creamy appetizers at local establishments and the cinnamon aroma baked into sweet treats at renowned bakeries and coffee shops. There is nothing quite like the scent of hot chocolate steaming in a warm mug after an afternoon full of snowboarding or while wandering through the Rotary Lights Show in Riverside Park.
Start Exploring >
HEAR
Learn about the La Crosse Region history at the Hixon House or Heritage Center and hear live music at festivals or by the local La Crosse Symphony. Listen to fun performances by the La Crosse Community Theatre and the Skyrocker's Fireworks Display over Grandad Bluff on New Years Eve. The region truly comes to life with authentic experiences, natural wonders, and colorful festivities.
Find My Perfect Itinerary >
TASTE
Where the bluffs rise, the rivers flow and the beer is always cold… the La Crosse Region bursts with exciting flavors! Taste exquisite cuisine at renowned and one-of-a-kind establishments and cheers to new memories along the Coulee Region Craft Beverage Trail. Savor homemade chocolates and seasonal ice cream flavors at famous shops and parlors.
Discover Tasty Havens >
TOUCH
Most of all, get ready to make memories that will touch your heart with those that mean the most! Get splashed reeling epic lunkers ice fishing on the many waterways or a spray of snowy powder at the bottom of a ski run at Mt. La Crosse. Jump to new heights at a trampoline park and enjoy the sensory wonders at the Children's Museum with your littles. Find your new cozy layers while browsing the region's unique shops. Share in laughter and joy with your festive entourage during your winter adventures in the La Crosse Region.
Let's Start Planning >
No matter your niche, your next adventure is calling and is just a road trip away. Celebrate this season where fun knows no bounds – the La Crosse Region awaits!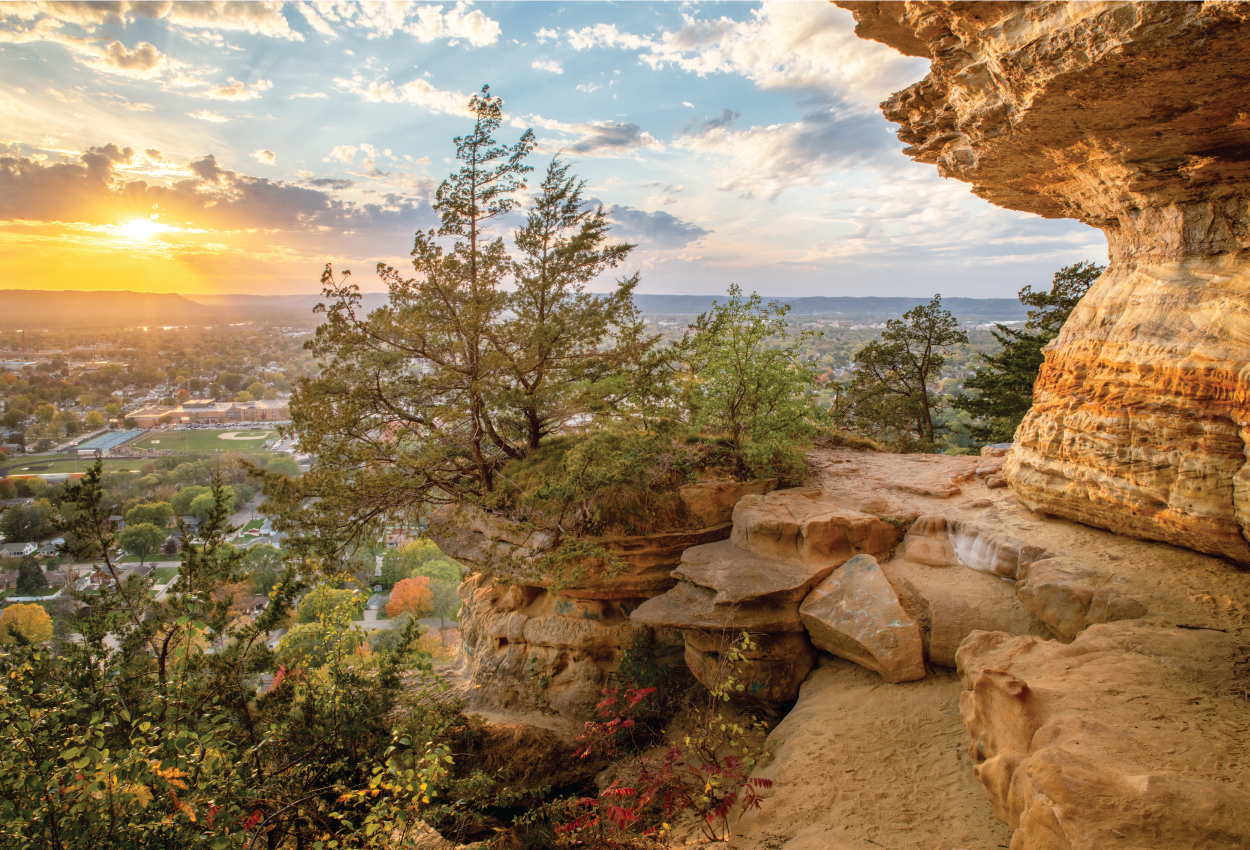 2023 La Crosse Visitor Guide
With the best things to do, upcoming festivals, regional history, and renowned business listings, these guides are your road-map to an exceptional La Crosse Region experience!
Keep Calm and Winter On
There's snow much to do on a winter's day in the La Crosse Region. An action-packed day of skiing, shopping, ice fishing, and more will keep the whole family warm! PC: @adventures_wauds