Come to your senses and explore the La Crosse Region!
Mere hours from the hustle and bustle of Midwest hubs, the La Crosse Region offers exciting flavors, charming history, captivating views, and unparalleled outdoor recreation. Ignite your senses and make memories with those that matter most between the colorful bluffs and along the mighty Mississippi River!
SEE
From bluffs to bridges, uncover epic views in the La Crosse Region. See captivating, tri-state vistas while hiking ancient Grandad Bluff and admire compelling arts and history in local museums. Observe the natural topography of the Driftless Region miraculously skipped by ancient glaciers of the last ice age. The area bursts with signature sights of historic downtowns, unique bridges, and attractions such as the La Crosse Queen Paddlewheel Cruises, fall corn mazes, and paintball courses. Let's not forget the many famous overlooks bursting with vibrant orange and yellow leaves.
Find My Next Adventure >
SMELL
Not to mention, there are seasonal smells all year-round. Smell the fragrance of apple cider at one of the region's many apple orchards and take-in vistas of anglers and boats in the Mississippi River Valley below. There is nothing quite like the scent of hot cheese curds on an outdoor patio nestled on the shore of Lake Onalaska or aroma of fresh food truck bites at Moon Tunes in Riverside Park.
Start Exploring >
HEAR
Learn about the La Crosse Region on a Trolley Tour and hear live music at festivals or by the local La Crosse Symphony. Listen to the mighty Mississippi River flowing through Riverside Park or the gentle waves of Lake Neshonoc, both nestled between colorful bluffs. The region truly comes to life with authentic experiences, natural wonders, and colorful festivities.
Find My Perfect Itinerary >
TASTE
Where the bluffs rise, the rivers flow and the beer is always cold… the La Crosse Region bursts with exciting flavors! Taste exquisite cuisine at renowned and one-of-a-kind establishments and cheers to new memories at Oktoberfest USA. Savor authentic wine and locally-crafted brews along the Coulee Region Craft Beverage Trail.
Discover Tasty Havens >
TOUCH
Most of all, get ready to make memories that will touch your heart with those that mean the most! Feel a splash while reeling fish in or a trickle of melting ice cream on a homemade cone. Jump to new heights at a trampoline park or pet baby goats while practicing yoga at a local farm. Share laughter while pedaling on the Trolley Pub or around a campfire at a local campground.
Let's Start Planning >
No matter your niche, your next adventure is calling and is just a road trip away. Celebrate fall where fun knows no bounds – the La Crosse Region awaits!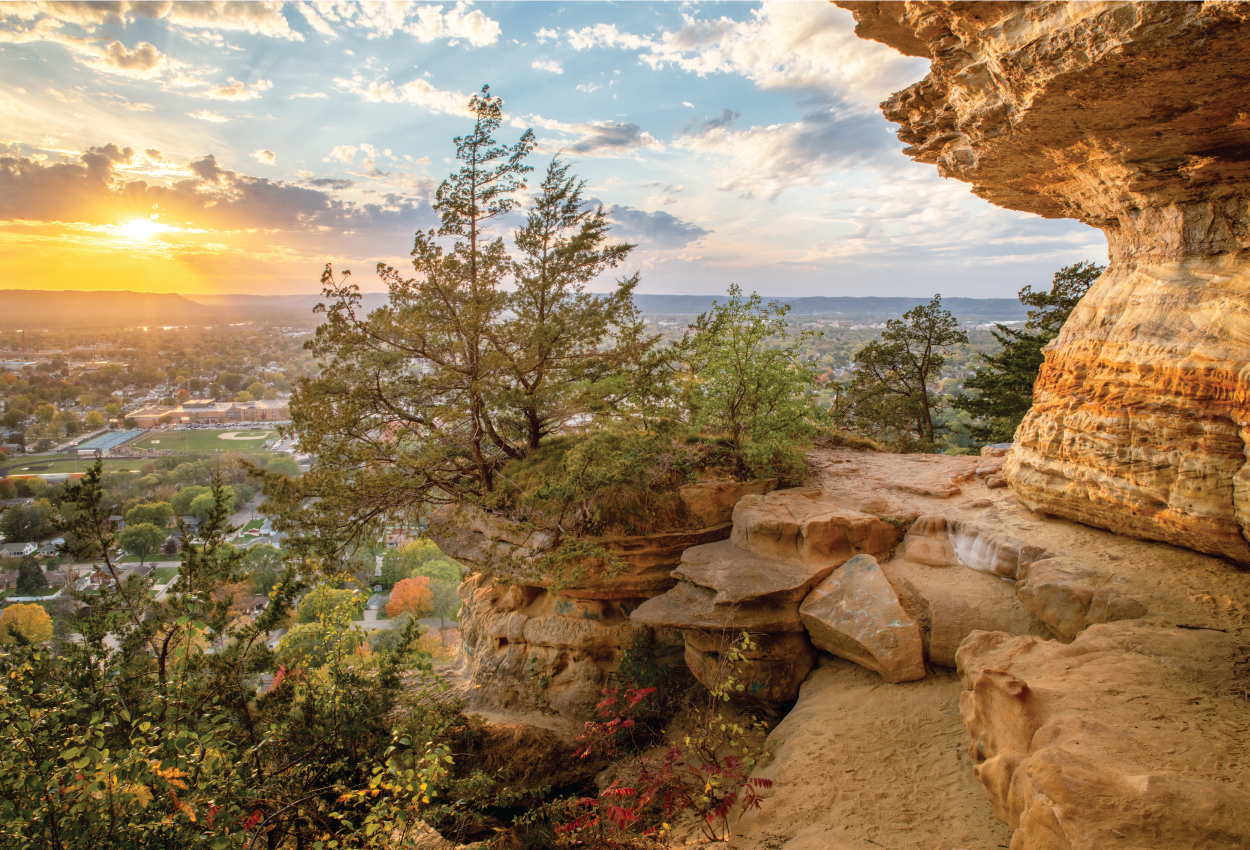 2022 La Crosse Visitor Guide
With the best things to do, upcoming festivals, regional history, and renowned business listings, these guides are your road-map to an exceptional La Crosse Region experience!
Ways to Get Out & Explore
Three majestic rivers and the beautiful bluffs make the La Crosse Region the perfect setting for outdoor recreation, dining with a view, and making memories with those that matter most.