Finding one-of-a-kind gifts is SO easy in the La Crosse Region!
Grab your shopping bags! If you're looking for niche, unique or crafted gifts, we've got you covered! Check out these amazing businesses to shop small and find the best gifts for your loved ones this season.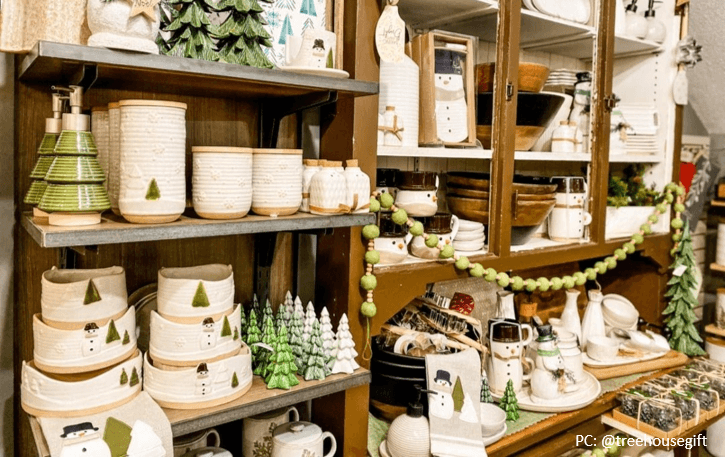 Treehouse Gift and Home | Onalaska
Located in Onalaska, Treehouse Gift offers a unique variety of gifts, home décor and local art. Founded in 1998, Treehouse Gift & Home has deep roots in the community. Their excellent customer service and staff will help you discover the perfect piece of décor or gift. Find things made by local artists and buy treasures that are truly unique.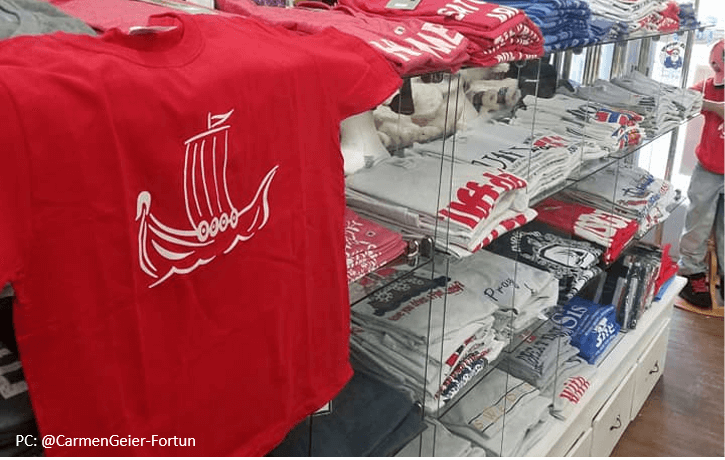 Dregne's Scandinavian Gifts | Westby
Shopping at Dregne's Scandinavian Gifts is an experience unto itself with unique items, apparel and more! Dregne's Scandinavian Gifts prides themselves on selling some of Norway's most treasured gift lines. With over 45 years of tradition, this shop has always strived to provide the finest selection of Scandinavian gifts.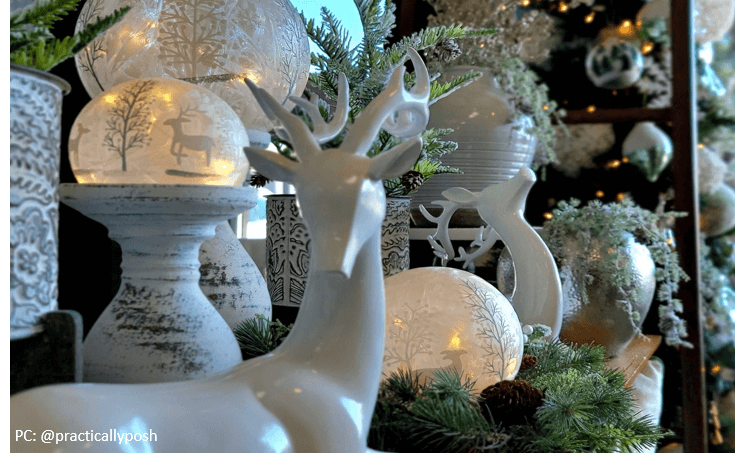 Practically Posh | Onalaska
Practically Posh is where shoppers of all interior styles discover an ever changing and evolving selection of beautiful home décor. Their selection is unique with designer selected home décor, locally made artisan jewelry, gifts and repurposed furniture styled and ready for your home. There is truly something for every shopper!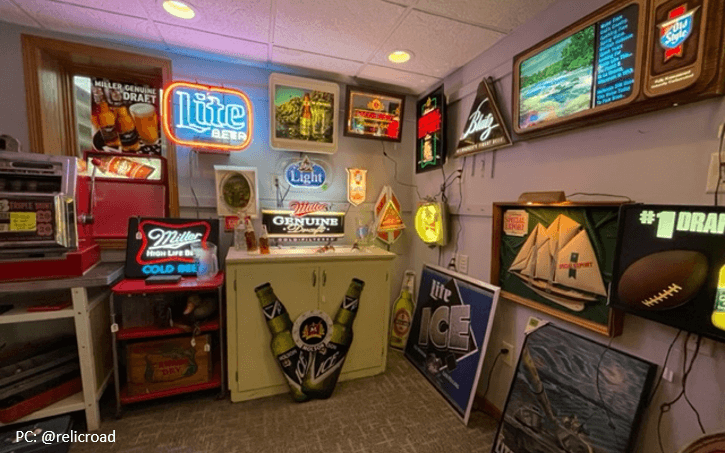 Relic Road | Onalaska
Relic Road is a great, local vintage shop full of unexpected finds! Whether you are looking for architectural salvage to repurpose or the perfect piece of furniture to refurbish, they've got it! Not to mention their famous rack spinners full of little odds and ends from keychains and crystals to postcards! It's the perfect place to shop for loved ones.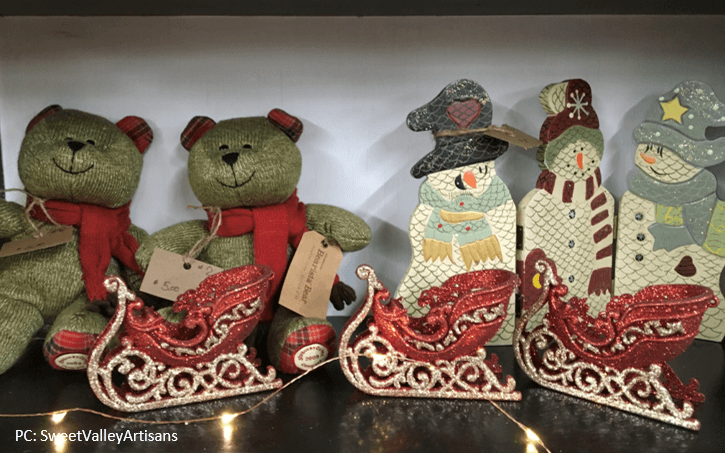 Sweet Valley Artisans | Coon Valley
Sweet Valley Artisans is a 9,000-square foot shopping mall filled with treasures from over 50 local artisans and crafters. They sell quilts, crafts, collectibles, treats, candles, and artisan fudge. In addition, find fabulous refurbished and painted furniture pieces perfect for your empty space that's calling! Don't forget to grab some sweet treats!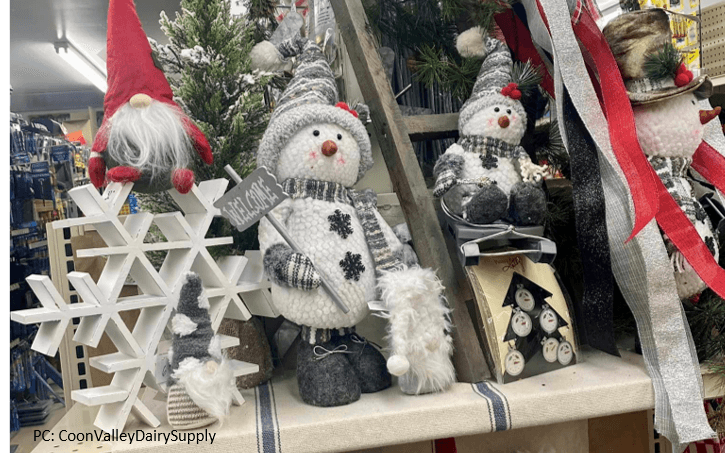 Coon Valley Dairy Supply |
Coon Valley
Coon Valley Dairy Supply has been a family-owned and operated business for over 70 years. They appeal to a larger spectrum of customers with hardware, lawnmowers, tractors, utility vehicles, and appliances. They also have many amazing gifts and crafts for your special someone!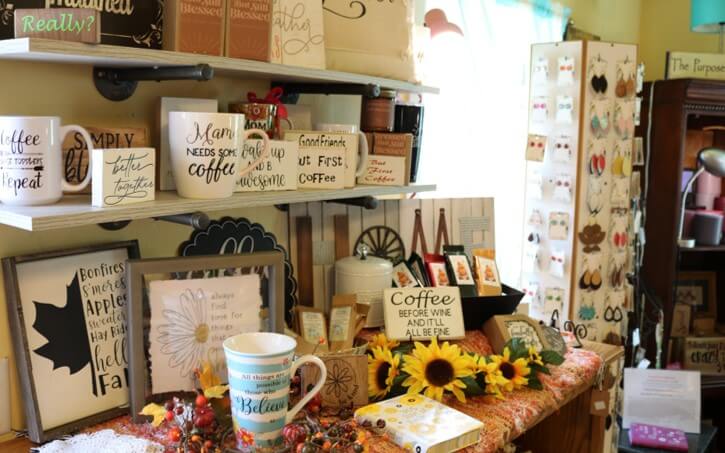 Down A Country Road | Cashton
Down A Country Road Amish Gifts & Tours of rural Cashton boasts a village of six gift shops for visitors to browse and explore. Specifically, delight in visiting "The Amish Shop", where you will find a wide array of products hand crafted by the Amish. Tour the six rainbow gift shops specially themed with items perfect for foodies, little tots (kids), and those who love shopping and unique fun!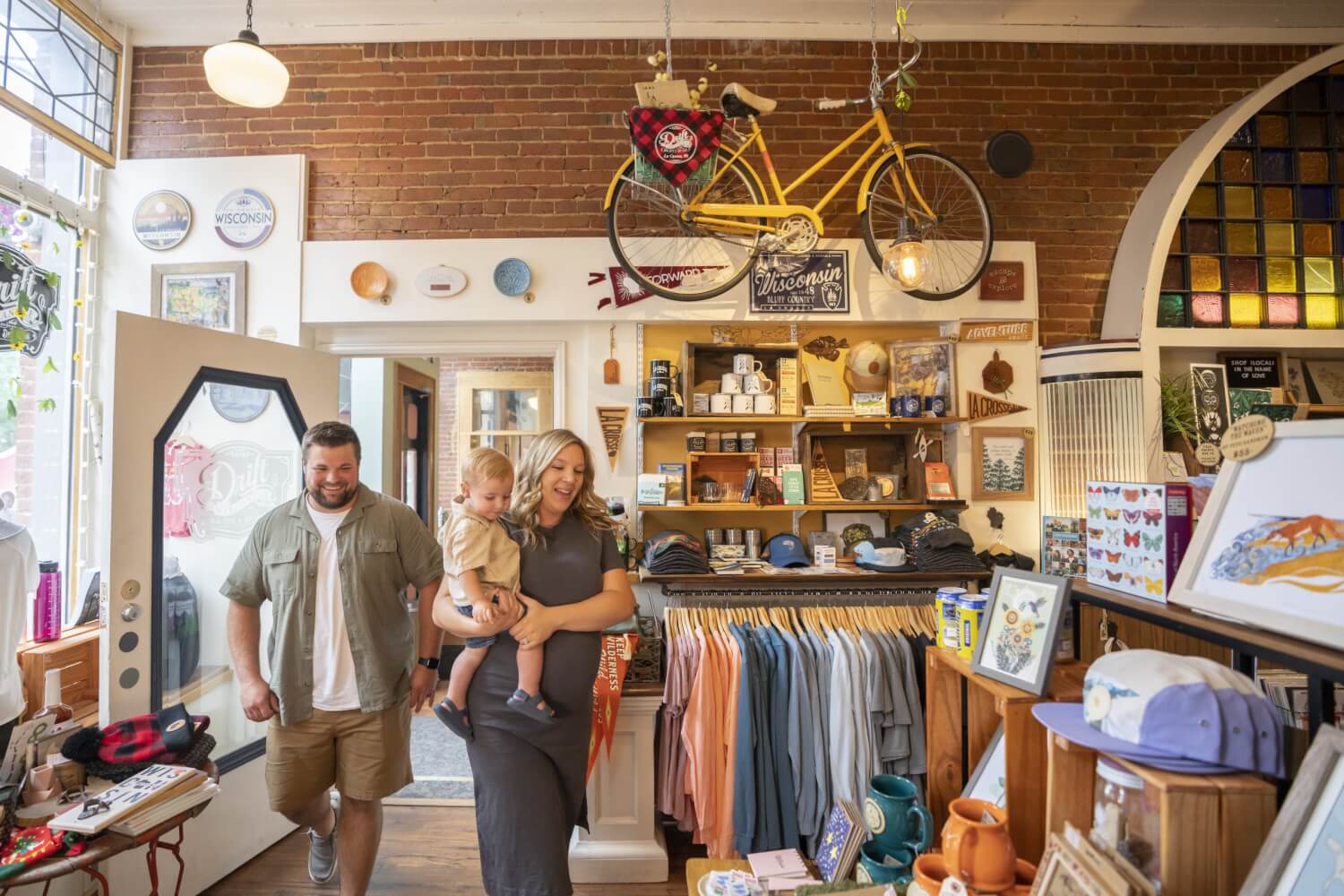 Looking For More
Shopping Options?
The La Crosse Region is home to the largest shopping district in nine counties. There are vibrant shopping districts full of the region's finest specialty shops and commercial stores. Bargain hunters will also find a haven with dozens of thrift and consignment stores.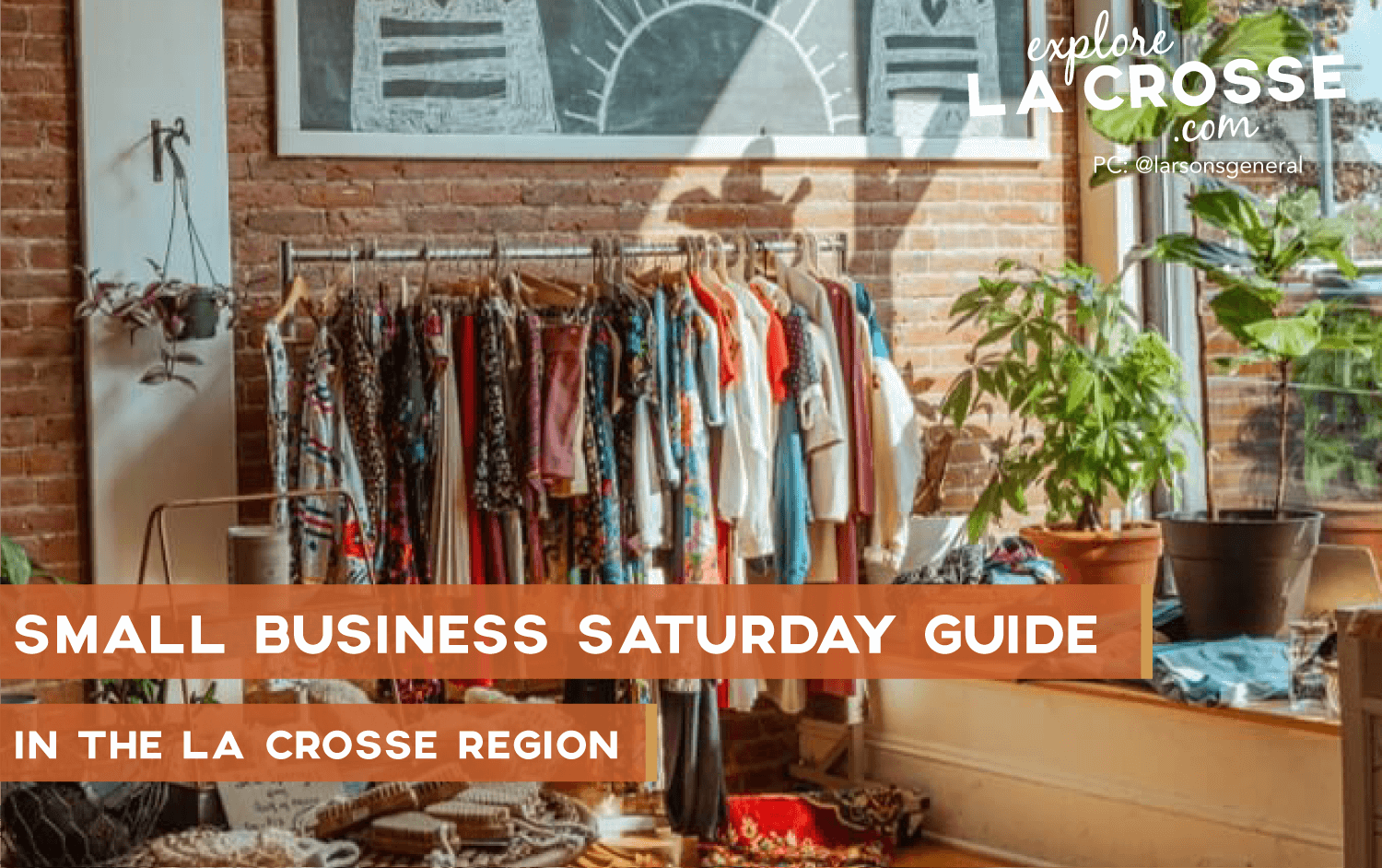 Small Business Saturday
Small Business Saturday is the perfect way to shop local, family-owned businesses before the holiday season. What better way to find unique gifts for those you love and support the community all at the same time?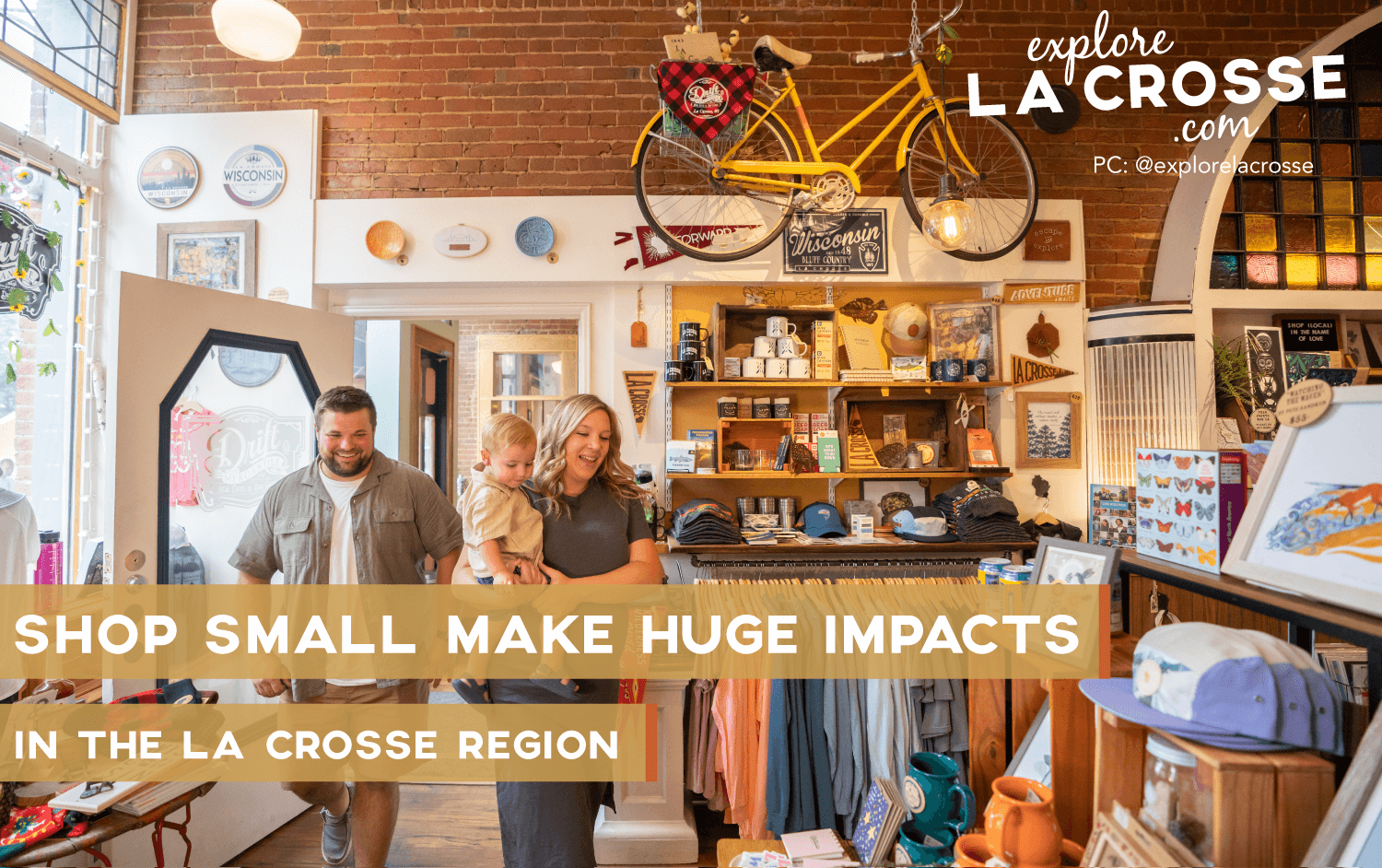 Shop Small and Local
Shopping small makes a difference. From coming across one-of-a-kind merchandise to finding your favorite organic-grown produce, there are a multitude of reasons to support your local community and feel great about your purchases.