Shopping small makes a difference.
From coming across one-of-a-kind merchandise to finding your favorite organic-grown produce, there are a multitude of reasons to support your local community and feel great about your purchases.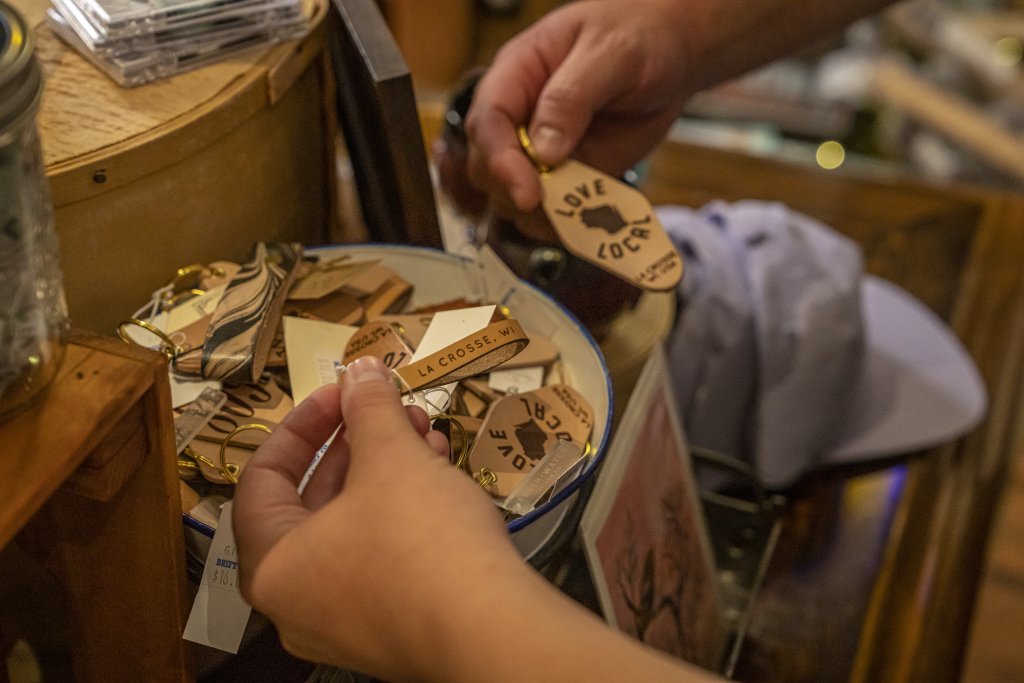 Shopping small is better for the people and the planet, minimizing mass production and providing sustainable jobs for community members.
With this, genuine relationships are built and a sense of community is formed. Supporting small businesses is a great way to be more sustainable and support green initiatives as well as knowing exactly where your products are coming from. If you have ever shopped locally, you know that small businesses tend to have a very warm atmosphere that makes consumers feel welcomed. Additionally, it's one of the best way to find unique items and enjoy specialty, home-grown foods.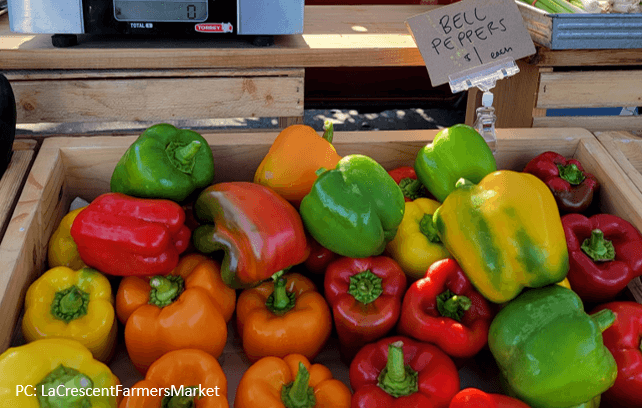 Farmers Market | La Crescent
The La Crescent Farmer's Market has everything you could need from fresh-cut flowers and homegrown produce to handmade jewelry and bags. Enjoy local businesses showcasing their products and support their hard work! With the La Crescent Farmers Market, each good is carefully crafted, and from a place you know you can trust!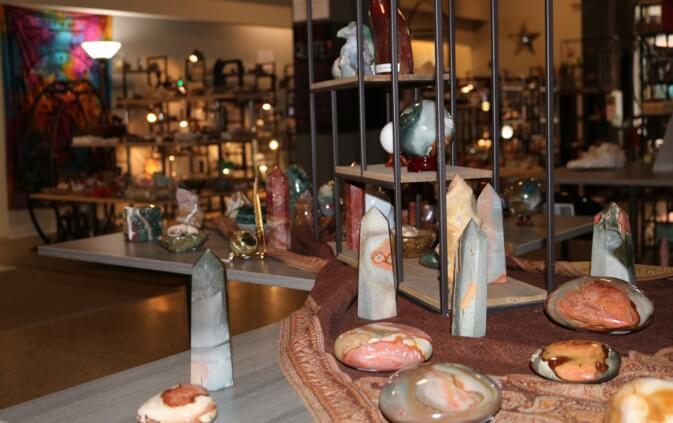 6-11 Crystals | La Crosse
Located in Downtown La Crosse, 6-11 Crystals has everything you need for your self-discovery journey. They have stones, crystals, resin craft, jewelry, and so much more! 6-11 Crystals seeks to showcase local and minority-owned businesses and art in their shop. Head into 6-11 crystals and relax on your small business shopping journey.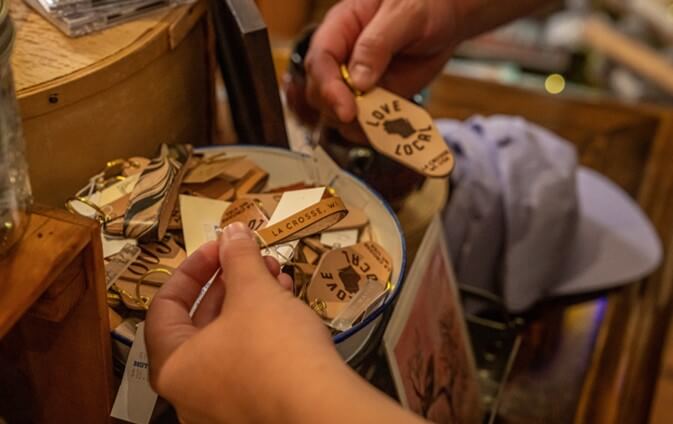 Drift Mercantile | La Crosse
Drift Mercantile is your hub for local goods inspired by the driftless region. Take home La Crosse printed gear, local crafts and gifts, handcrafted jewelry, home goods, and more! Stop into Drift Mercantile and bring home a Coulee Region inspired gift that will remind you of your special memories in the region.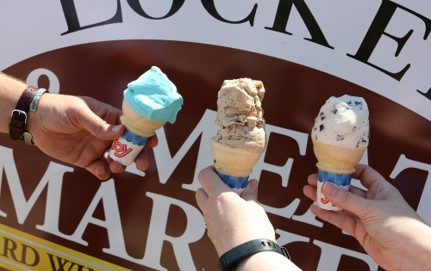 Holmen Locker and Meat Market | Holmen
Holmen Locker and Meat Market is your go to for fresh meat and cheese, houseware and gifts, and microbrew beer and wine! All beef sold is locally raised in Wisconsin, Minnesota, and Iowa. Check out Holmen Locker and Meat Market for all of your meat, cheese, and brew needs!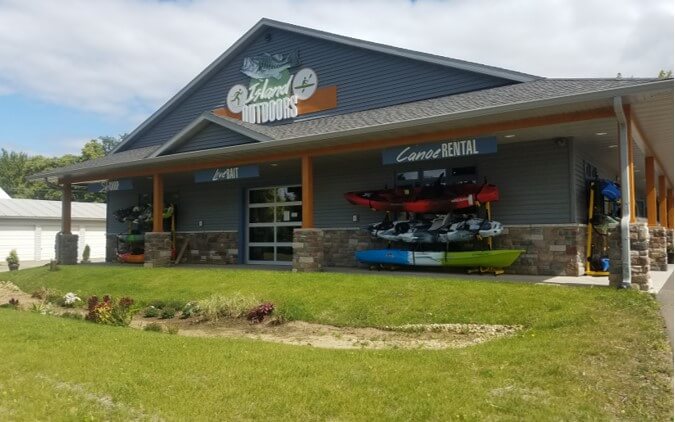 Island Outdoors | French Island
Island Outdoors, located on French Island on the Mississippi River is your go-to for all of your outdoor needs! For water rentals, enjoy the convenience of the river being right out the back door, no need to haul equipment! Whether you are looking for rentals or need gear for hunting and fishing, you can fulfill all of your outdoor desires here at the friendly Island Outdoors.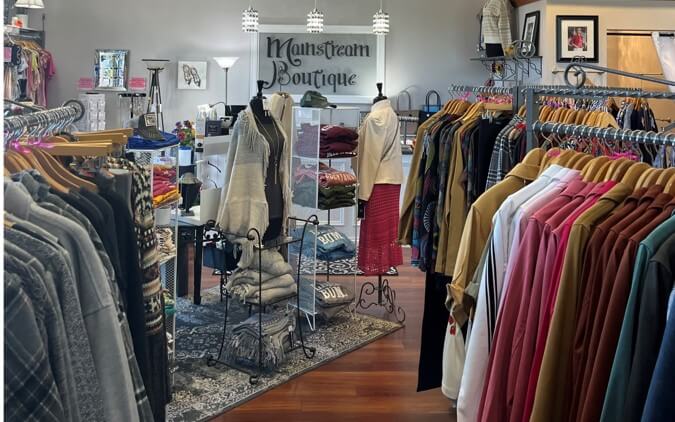 Mainstream Boutique | Onalaska
Mainstream Boutique is a local boutique that celebrates fashion and has a drive of caring for others. They strive to make their customers feel beautiful and they are passionate about the power of community. New options are available almost daily so you can be sure something that fits your style! Let's get fashionable at the Mainstream Boutique!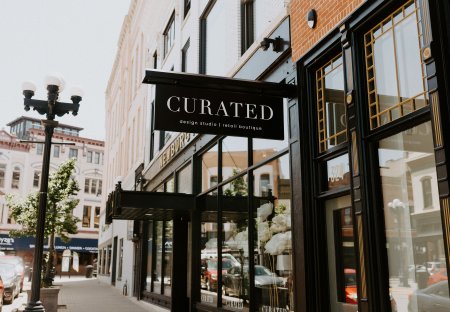 Curated Boutique | La Crosse
Welcome to CURATED, La Crosse Wisconsin's full-service interior design studio and retail boutique! This is a place that strives to inspire and bring out the best in every unique style. It is the natural extension of our interior design capabilities. They invite you to come in and find the perfect gift for a lucky someone or a unique treasure to grace your own home. Perhaps you will visit just to be inspired!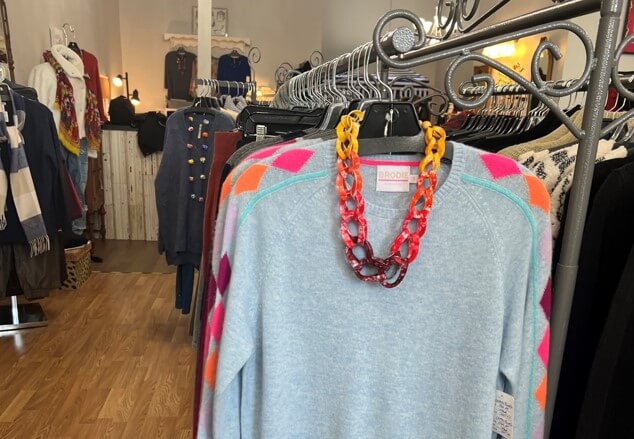 Outrageous Boutique | La Crosse
Outrageous Boutique in historic downtown La Crosse is a great place to shop. You'll find one-of-a-kind patterns, outfits and apparel sure to fit anyone's style!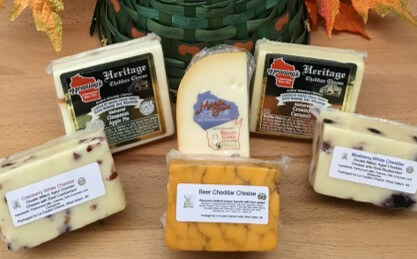 Le Coulee Cheese Castle | West Salem
They are home to over 50 varieties of award winning Wisconsin Cheese! Since 1981, Le Coulee Cheese has provided guests with the best cheeses Wisconsin has to offer. With over 50 different cheeses to choose from, you are sure to find an old favorite or something new and unique on your next visit! They are also home to Wisconsin sausage, honey, syrup, hand-dipped ice cream cones, and gifts for every occasion!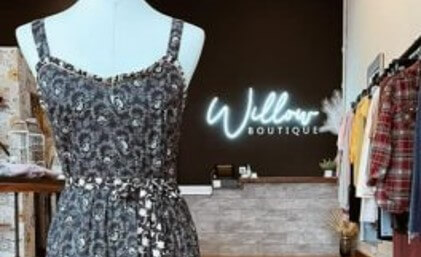 Willow Boutique | La Crosse
Willow Boutique is located on Pearl Street in the historic downtown core of La Crosse, WI and offers a variety of clothes and accessories for the modern, fashion loving, stylish woman. Willow carries chic pieces that feature a mix of well-known labels with unique new lines, as well as hand crafted jewelry from independent designers all over the country. Each piece is hand selected by the owner to ensure that it represents the classic, yet edgy style that encompasses the Willow girl.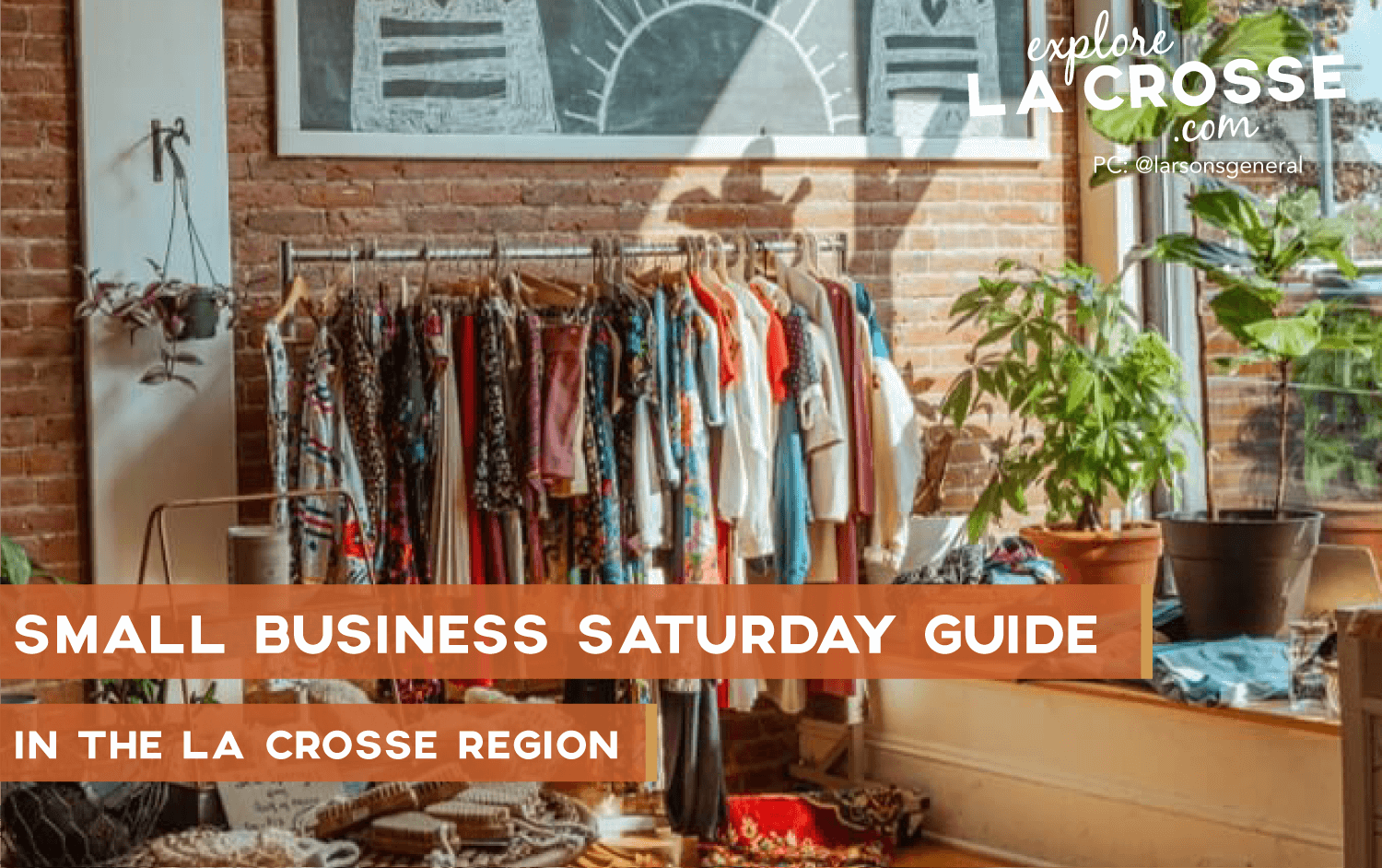 Small Business Saturday
Small Business Saturday is the perfect way to shop local, family-owned businesses before the holiday season. What better way to find unique gifts for those you love and support the community all at the same time?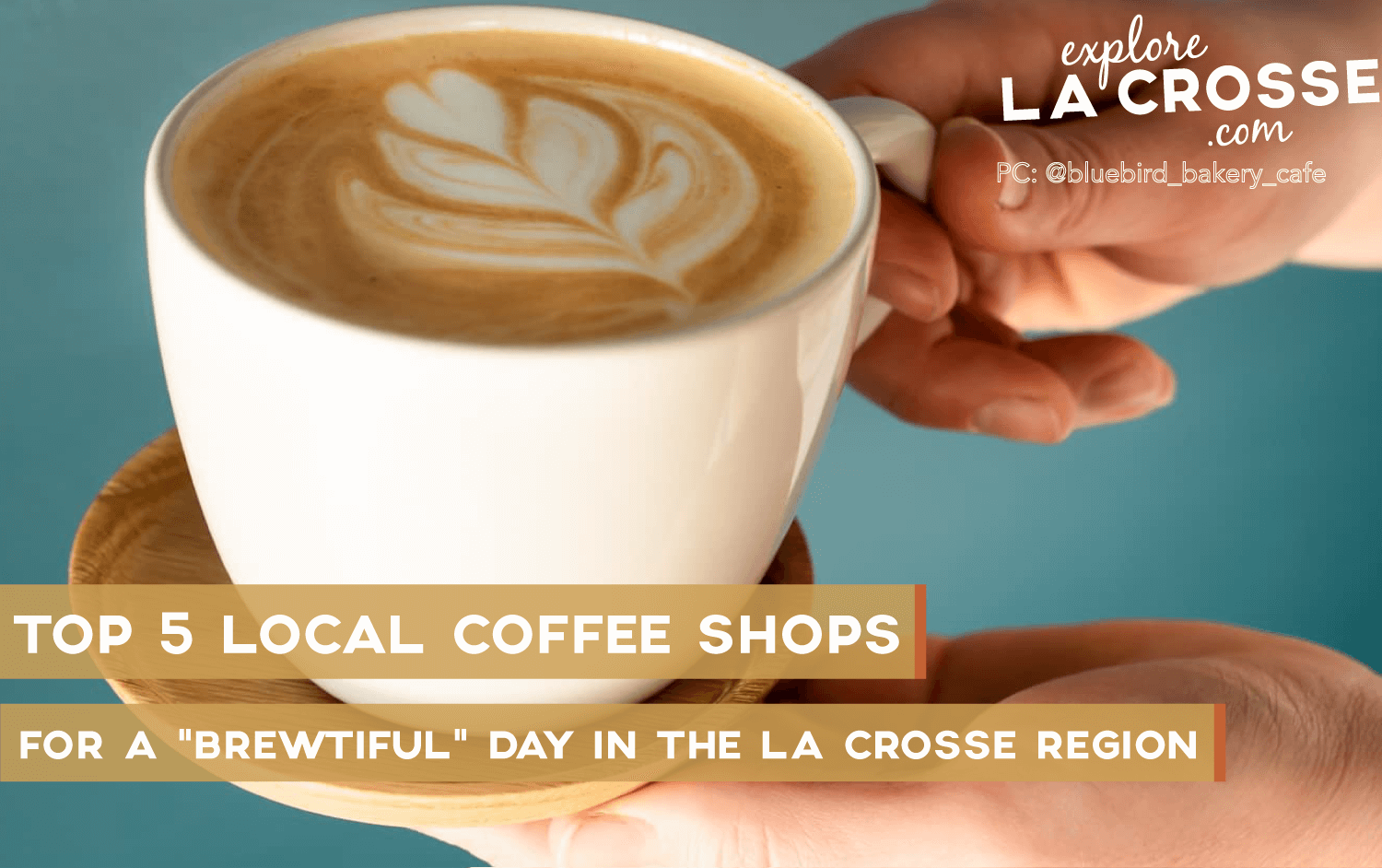 Top 5 Local Coffee Shops
When you're ready to kick-start your morning or afternoon, coffee, tea's and baked goods are a must! Get ready to check out a few* of the La Crosse Region's favorite brew-stops!